Brooklyn Judge Resigns After Being Accused Of Making Racist And Homophobic Remarks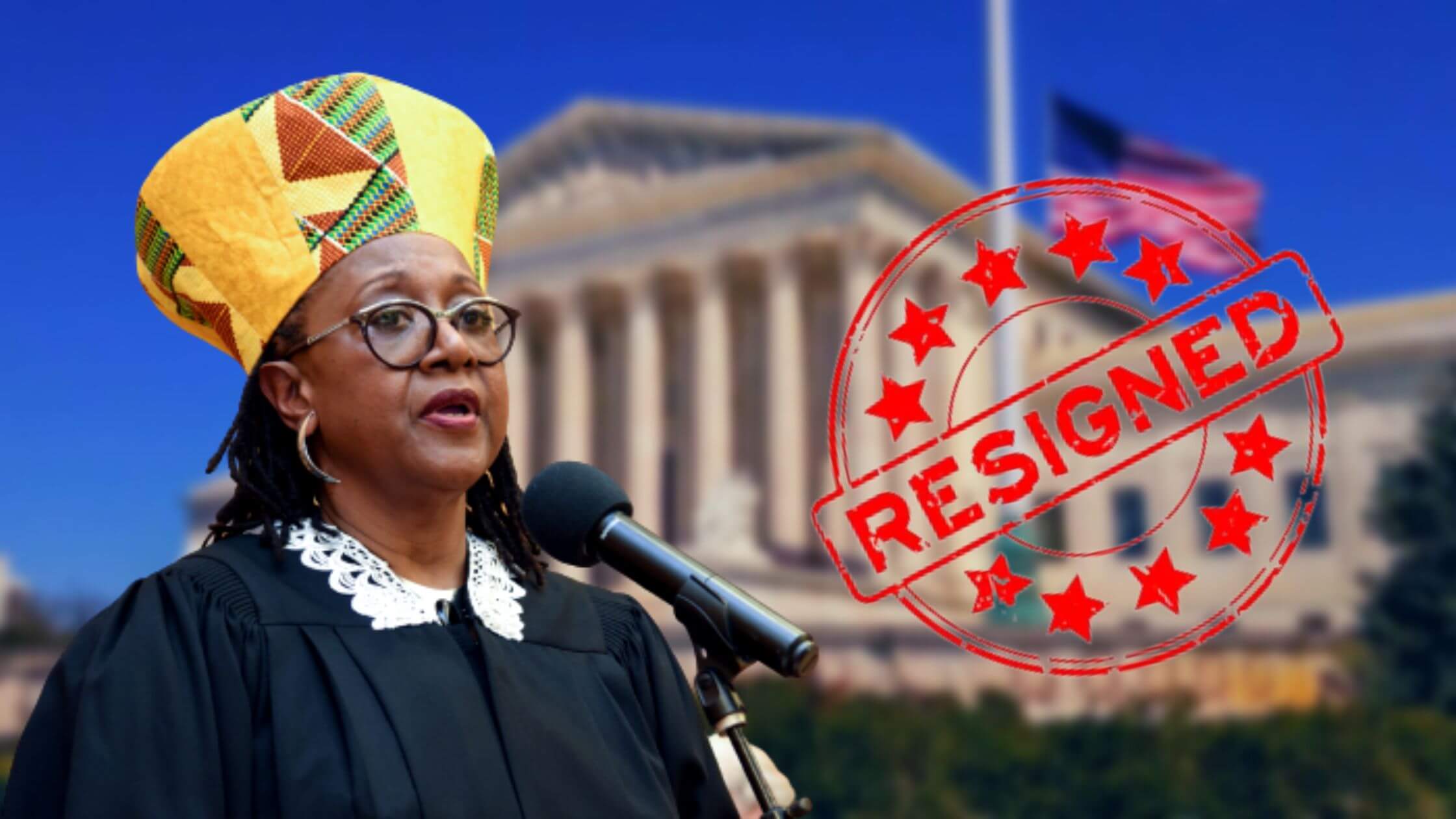 Brooklyn Surrogate's Court judge Harriet Thompson was stripped of his position and was suspended over a year ago.
The controversial judge was accused of making vile racist and anti-gay comments. The judge claimed that homosexuality is an "abomination" and alleges her co-workers of gay.
Despite her suspension, she was receiving a salary of $210,900 every year. She worked for the Kings County Surrogate's court from January 2019 until her suspension in December 2021 over the outbursts regarding her vile comment about the gay.
Her vile speech includes her saying that men always steal and women were no better, as they keep using vaginas for anything they want. Over these remarks, misconduct charges were brought up against her by the New York State Commission on Judicial Conduct.
Various charges include a formal written complaint against the inappropriate comments about the employee and her co-coworkers also alleged charges of misconduct against various individuals as well as failing to submit the court matters promptly.
The court has filed a hearing on the charges which was scheduled to begin on January 17, 2023.
Reason Behind Resignation
In a fresh development, she now has drafted her resignation letter due to a medical condition. Last year in November, Thompson produced a letter from his doctor, which claims that she is not medically fit to face this trial at this time, as she has a shoulder injury that requires urgent surgery.
Her lawyer Andrew Fisher claimed that she is currently on medication to endure the pain, and he believes it would be unable for her to participate in the defense against the charges that accuse her.
He added that, if not for this disabling illness, she would have vigorously defended herself as well no evidence of her wrongdoing has been against her.
Furthermore, due to this disability, she can leave hopefully with her reputation. She has declared to discontinue any lawsuits she had filed against the commission.
By submitting the resignation letter, as she claims her medical condition prevents her from performing duties, then she will be immediately instructed to make a permanent departure from the bench, which will open a different path that allow her to receive a Judicial pension.
CJC Administrator Robert Tembeckjian assures that if the trial we about to be established against Thompson, the result will be effective in the removal of her from the judicial office.
Given the circumstances, she will be open to pursuing a different path in furtherance of departing from the judicial court permanently.
Is There A Rule To Bar A Judge
Before her resignation, another Brooklyn Judge Karen Rothenberg believes that the agency had no specific rule that gives them the authority to bar a judge from the courthouse.
She added that Thompson's removal from the bench should be immediately lifted and all her belongings which include her keys, access cards, court computers, and other equipment, should be returned immediately.
As the experts in the law believed that the ongoing court session may go on for more than two years regarding the charges filed against Judge Thompson.
Also Read: Lisa Marie Presley Net Worth 2023: Know More About Lisa
As her service has now ended in the judicial chords, she previously served as a judge in New York City Civil court from 2011n to 2019, she was appointed to the position on November 2, 2010.
Prior to his judicial court days, she bagged her bachelor's degree from the State University of New York at Plattsburg. She also holds a doctorate of jurisprudence from the Albany Law school.
Her current term with the king's county court would have expired on December 31, 2026, as now she has given the resignation letter, her tenure will be expired and she will be eligible to receive the pension.
Shone Palmer
I've been writing about LGBTQ issues for more than a decade as a journalist and content writer. I write about things that you care about. LGBTQ+ issues and intersectional topics, such as harmful stories about gender, sexuality, and other identities on the margins of society, I also write about mental health, social justice, and other things. I identify as queer, I'm asexual, I have HIV, and I just became a parent.