Riverside County Sheriff's Deputy Died In A Shot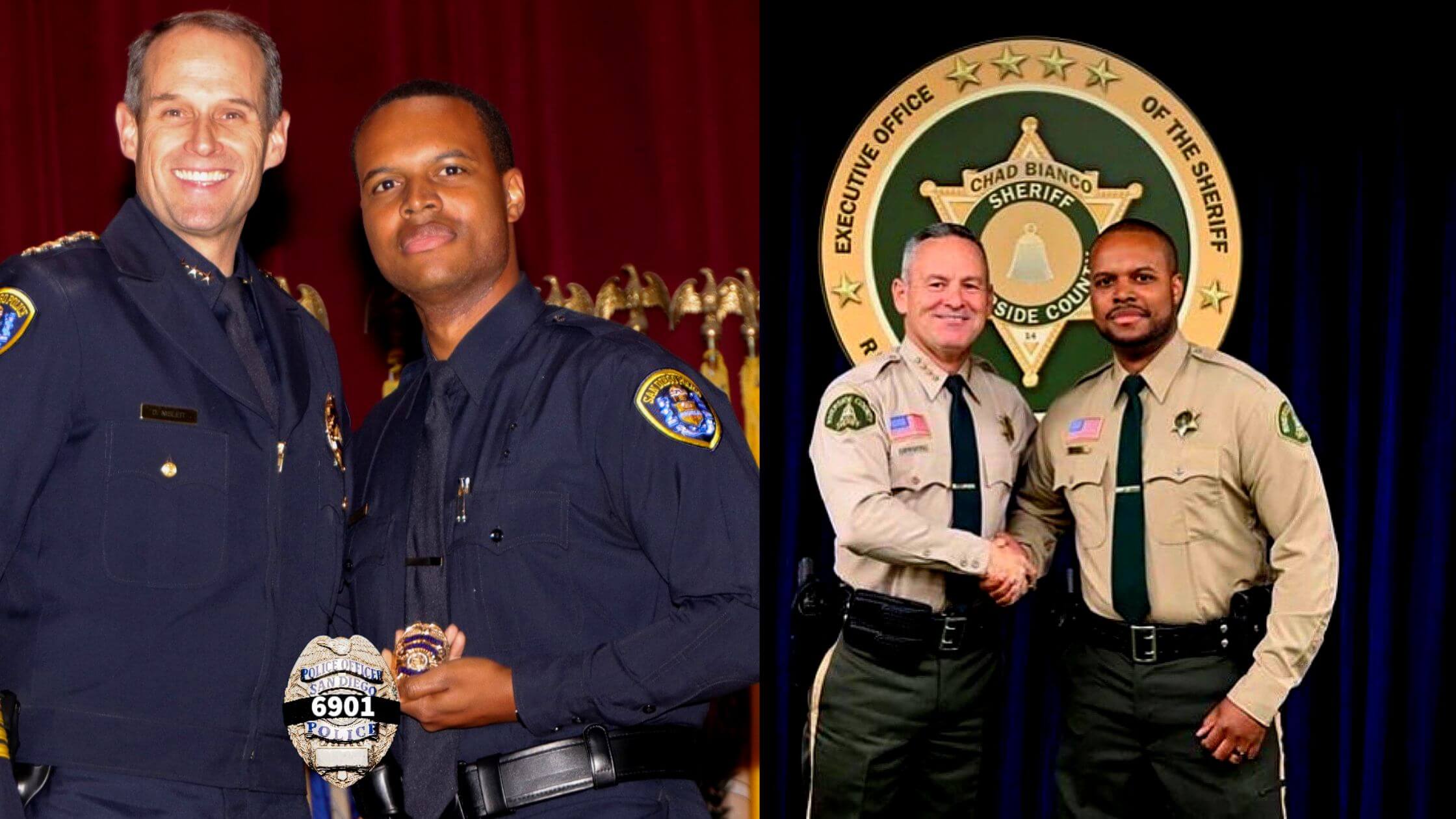 Darnell Calhoun 30, the Riverside County sheriff's deputy has killed Friday afternoon by shot.
His death was confirmed after the department shared the news on Twitter saying that they are devastated to announce the passing of Deputy Darnel Calhoun who was killed in the line of duty on Friday afternoon.
As per the reports, the shooting occurred at around 4:30 pm. Deputy Darnell Calhoun has been hospitalized at around 6:45 pm. And his death news was confirmed by the authority at around 7:55 pm.
Is The Suspect Caught?
The suspect was caught and injured by another Deputy official and entered the same hospital with Deputy Darnel Calhoun. Another Deputy arrived at the location a few minutes Deputy has shot by the suspect.
The suspect was also hospitalized in critical condition with similar wounds, Sheriff Chad Bianco updated at an evening press conference.
According to sheriff Chad Bianco, Deputies are assigned to the 18500 block of Hilldale Lane by a call that indicated the possibility of domestic violence. He said Calhoun has arrived at the location first.
And another deputy has seen him with several bullet wounds after a few minutes. And he commented what happened to Calhoun during this time is unclear. However, the suspect is caught at the location by the Deputy. 
Calhoun was found in a serious condition and rushed to surgery at Inland Valley Medical Center in Wildomar. Officials confirmed his death before 8 p.m.
According to Bianco Calhoun was one of the most efficient officers in their team. He was a positive, cheerful man and always good at his work. There are no negative comments about him and his work.
Calhoun worked with the San Diego police department for two years as the initial step in his law enforcement career. Later he served Riverside County then he was assigned to the Lake Elsinore station in February 2022. 
There are similar incidents related to the murder of a Riverside County deputy. Last year a Riverside County deputy named Isaiah Cordero was shot and killed in December. The suspect was also killed by the officers who came to the location. 
Checkout More: Park City Rally Driver Ken Block Was Killed In A Snowmobile Accident 
The San Diego Police Department shared the death news of their former officer along with a photograph by saying they are devastated to learn of the passing of @RSO Deputy Darnel Calhoun, an SDPD officer until 2022. Friday evening he died in the line of duty while protecting Lake Elsinore. Their thoughts and prayers are with his family, friends, and colleagues in SDPD and @RSO. 
Calhoun left his beautiful family alone. Bianco remembers the moment that he met Calhoun's family once. He ensured his family that he will take care of Calhoun. His wife is pregnant.
Dozens of official vehicles lined up in front of the hospital after hearing his news. It was the second incident in two weeks.
Deputy Isaiah Cordero
A 32-year-old Deputy named Isaiah Cordero died on December 29, 2022, by shot. He was working on traffic in Jurupa Valley. A pickup driver shot him as revenge for pulling over his vehicle during the traffic stop. The pickup driver had been shot by other officers.