Florida Governor Ron DeSantis Proposes Initiatives To Enact Covid-19 Changes Permanent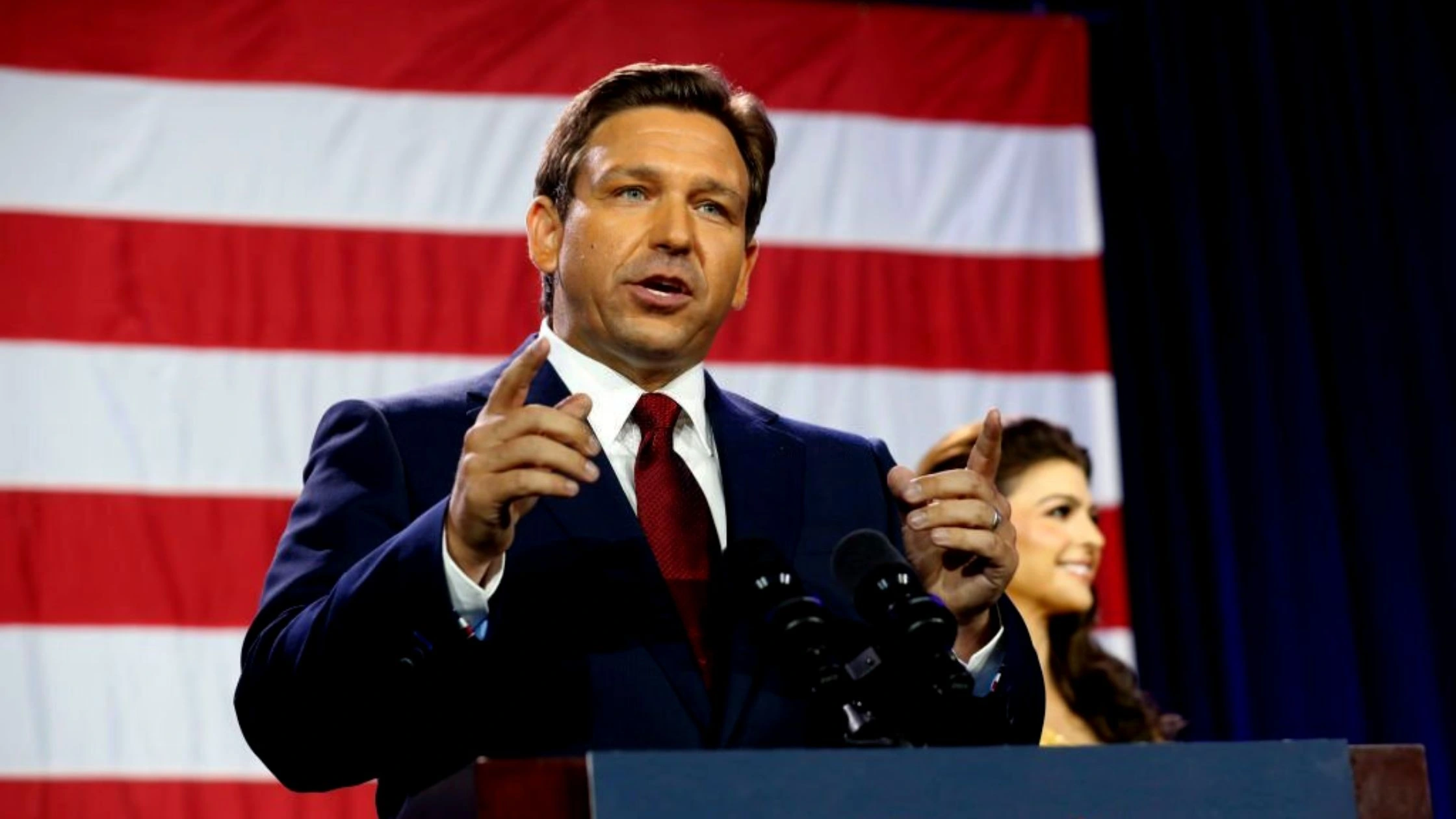 The 46th Governor of Florida, Ron DeSantis, announced multiple endeavors in order to permanently safeguard the state from the COVID-19 mandates.
On Tuesday, 17 January 2023, Ron declared a resourceful legislative proposal that will provide permanent COVID-19 privileges in Florida.
These proposals were announced while he was attending a news conference in Panama City Beach by U.S. Rep. Dr. Neal Dunn, Chief Financial Officer Jimmy Patronis, and Florida Surgeon General Dr. Joseph Ladapo. 
He Promised To Make The Changes In The Forthcoming Legislative Session
Ron stated that this powerful pro-freedom and anti-mandate measures were taken in order to safeguard the Floridians from losing their chances of getting into any job they desire just because they didn't follow any COVID mandates.
Besides this, these measures even safeguard citizens from bigotry based on COVID-19 vaccination status.   
In the conference, he urged that they believe there is no turning back from the direction they've started off. He asked the people gathered there to lead life by making all the protections permanent in the state.
He promised to make the changes in the forthcoming legislative session. As per the proposal made by the Governor, a myriad of policies will be made permanent that were previously followed temporarily.
These include outlawing mandatory masks, Covid-19 passports, Covid-19 vaccine mandates in schools, and refusing employers from making hiring and firing decisions based on vaccine status.  
By proposing these measures, he expressed that Florida was a haven of sanity, serving strongly as freedom's linchpin when the world lost its mind.
He added that these changes made in the measures will guarantee that Florida remains the same and will deliver landmark protections for free speech for medical practitioners.
He even suggested that lawmakers should pass legislation in order to protect medical professionals' freedom of speech.  
Recently, Democratic Gov. Gavin Newsom, a regular political foe for DeSantis signed into law in California as an explicit response to legislation.
The Californian law states that deceitful medical information about the Covid-19 vaccine is a type of "unprofessional conduct" and such an act will be subjected to penalty by the state's medical board.    
While speaking at the conference, State Surgeon General Dr. Joseph Ladapo expressed that as a health sciences researcher and physician, he has personally noticed proficient scientists get threats because of their unorthodox positions.
He even said that these positions must be given value and have to be proven correct as it was followed during the previous years. Also, he added that all medical professionals must be encouraged in order to commit more to such scientific discourse without any risk to their lives or career. 
In the year 2021, DeSantis signed the legislation discussed above which safeguards the jobs and parent rights in Florida.
As per this, citizens of the state can take decisions on health care for the students and also regarding the other COVID-19 mandates like banning private employer vaccine mandates and mask mandates throughout the state. 
Checkout: MP Andrew Bridgen Suspended For Making False Claims About Covid-19 Vaccination
With the legislation, the governor even guarantees to protect the citizen's freedom and make sure no one is discriminated against on the basis of vaccination status. Also, it ensures the protection of medical professionals from bigotry based on their personal religious views.
As per the proposal put forward at the conference, these are some of the certain mandates that are always proven futile.
Permanently banning COVID-19 vaccine passports in the state of Florida.
Permanently banning COVID-19 masking prerequisites at businesses.
Permanently banning COVID-19 vaccine and mask prerequisites in all schools in Florida.
Permanently banning employers from employing or terminating based on mRNA jabs.
The Governor ensured that he will always remain determined to assure COVID freedoms that are upheld in Florida. He even promised to resist any local governments, businesses, and corporations from trying to charge authoritarian policies connected with COVID.