Postpartum Psychosis: The Tragic Story of Lindsay Clancy.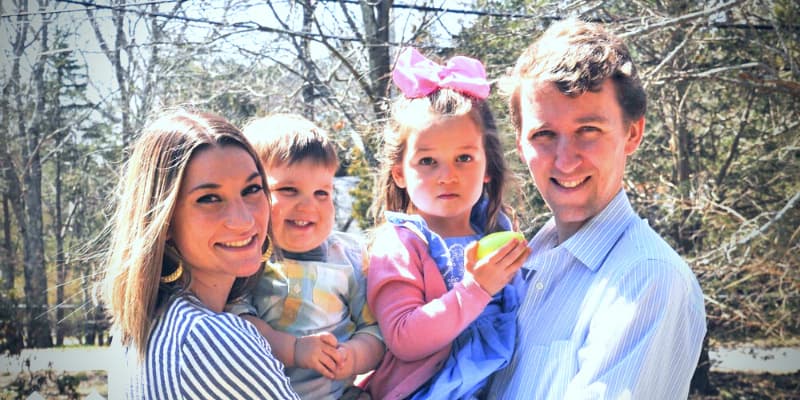 A mother in Massachusetts, 32-year-old Lindsay Clancy, who is a labor and delivery nurse at Massachusetts General Hospital, is facing multiple charges for the murder of her two young children, Cora, 5, and Dawson, 3, and attempted murder of her 8-month-old son. The incident occurred at her home in Duxbury on Tuesday.
According to the Boston Globe, Clancy had revealed online several months prior that she was struggling with her mental health after giving birth to her third child. In July, Clancy posted about her battle with postpartum anxiety on Facebook and six weeks later, shared another post about how she felt "dialed in" again.
Lindsay Clancy wrote about focusing on exercise, nutrition, and her mindset and noted that "it has made all the difference." The post is not visible publicly on the Facebook page. Sources have told CBS Boston that authorities are considering the possibility that Clancy was suffering from postpartum psychosis. Clancy remains hospitalized after jumping out of a second-floor window at her home in an attempted suicide.
A candlelight vigil was held in Duxbury, Massachusetts on Thursday night to offer prayers for the Clancy family and those affected by the tragic events that took place at their home on Tuesday.
The community came together to offer support and prayers for the family and the first responders who were affected by the incident. Lindsay Clancy is believed to have been struggling with postpartum psychosis, a serious condition that can cause delusions and hallucinations. She is currently in police custody and will be charged with multiple counts of homicide, strangulation, and assault and battery with a deadly weapon. Her arraignment will take place when she is well enough to go to court.
Also Read What Is Tyre Nichols's Cause Of Death? What Is The Reason Behind In This Encounter?
Shone Palmer
I've been writing about LGBTQ issues for more than a decade as a journalist and content writer. I write about things that you care about. LGBTQ+ issues and intersectional topics, such as harmful stories about gender, sexuality, and other identities on the margins of society, I also write about mental health, social justice, and other things. I identify as queer, I'm asexual, I have HIV, and I just became a parent.