Who Are Jared Fogle's Kids? Where Are They Now?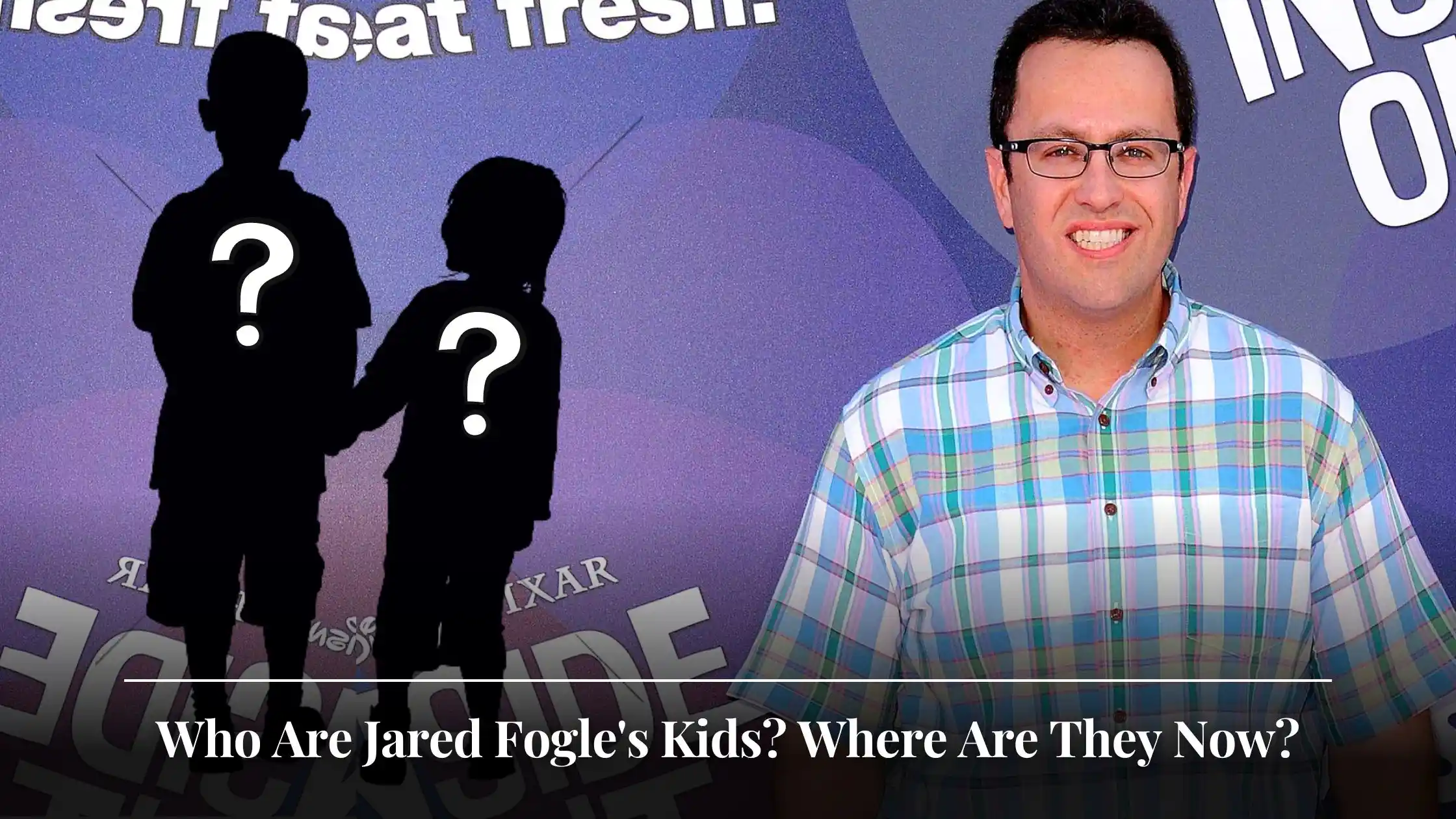 As Jared Fogle earned fame in America, he started to live a double life. It is presumed that he was excellent at lying and leading a double life for years despite his two children and wife at home.
It is such a shocker to acknowledge that he was a father to young girls who were about the same age as the girls he sexually exploits. The mind suffocates when you think that he was a father. He was sentenced ‌to child pornography distribution.
Upon these charges, he was sentenced to 15 years in prison and a fine. Moreover, he also ‌agreed to a plea where he was required to compensate around $100,000 for each of the 14 victims who suffered from him.
Then, when his victims were suffering from mental trauma, he was enjoying his time with his family, his wife Kathleen McLaughlin.
Jared Fogle's Kids And Family Details
The former couple married in 2010 and welcomed a son, Brady, in 2011, and they gave birth to a daughter, Quinn, in 2013.
Upon the federal charges against him, his wife filed for divorce, and four days prior to his arrest, their divorce was finalized and he was compelled to pay $7 million only in the case he was allowed to meet the children.
However, later in the same year, Katie again filed for sole custody of the children, as he was serving his time in jail for 15 years.
In an interview, Kathleen told that she was unaware of his sinister side and she claimed she knew nothing about his involvement in pedophile activities.
She added that she was shocked by the fact that he was living two lives, which she was not aware of at any point.
Ever since she won ‌legal custody of her children, Jared Fogle has not seen his kids since his arrest. According to reports, Fogle's lawyer requested the same, but Kathleen's lawyer argued against Fogle as his sinister side may impact the children considering his charges.
It appears that Kathleen faced severe media exposure with the arrest of his former husband. Moreover, at a time when children were infants, she had to struggle with all the mental and social issues to protect her kids. She admitted that her only priorities, after the charges against her previous husband, were her kids.
However, no vast details regarding the kids have been disclosed. At one point, considering the social issue the family is facing, it is crucial that their mother would protect them from harnessing bad influence from society. As we all know that it's not the children's fault.
Where Are They Now?
As of now, ‌both of the kids would definitely be in their teenage years and both of the Jared kids are living with his ex-wife. The exact residence of the family is unknown.
Kathleen has always stood aside from the media and the public, as she definitely understands the effect on mental health.
Living without their father is already hurting them enough. Reports suggest that Kathleen is doing everything to make her children responsible and earth person, unlike his father.
Read More: Who Is Katie McLaughlin? All About Jared Fogle Ex-Wife
As the kids are growing up now and they might already know what their father did or not, it is unclear whether they are aware of their father's charges or not. If not, then one of the crucial facts is how would they take it when they come to know.
Or in case ‌they already knew it, we can assume that it is very unfair to experience such estranged feelings towards their own father at such a change.
The impact on mental health cannot be imagined. However, there are no sources to confirm or update the status of his children, as they have been living away from the camera flashes.
Shone Palmer
I've been writing about LGBTQ issues for more than a decade as a journalist and content writer. I write about things that you care about. LGBTQ+ issues and intersectional topics, such as harmful stories about gender, sexuality, and other identities on the margins of society, I also write about mental health, social justice, and other things. I identify as queer, I'm asexual, I have HIV, and I just became a parent.