Boston Strangler Alleged Victims: 13 Unfortunates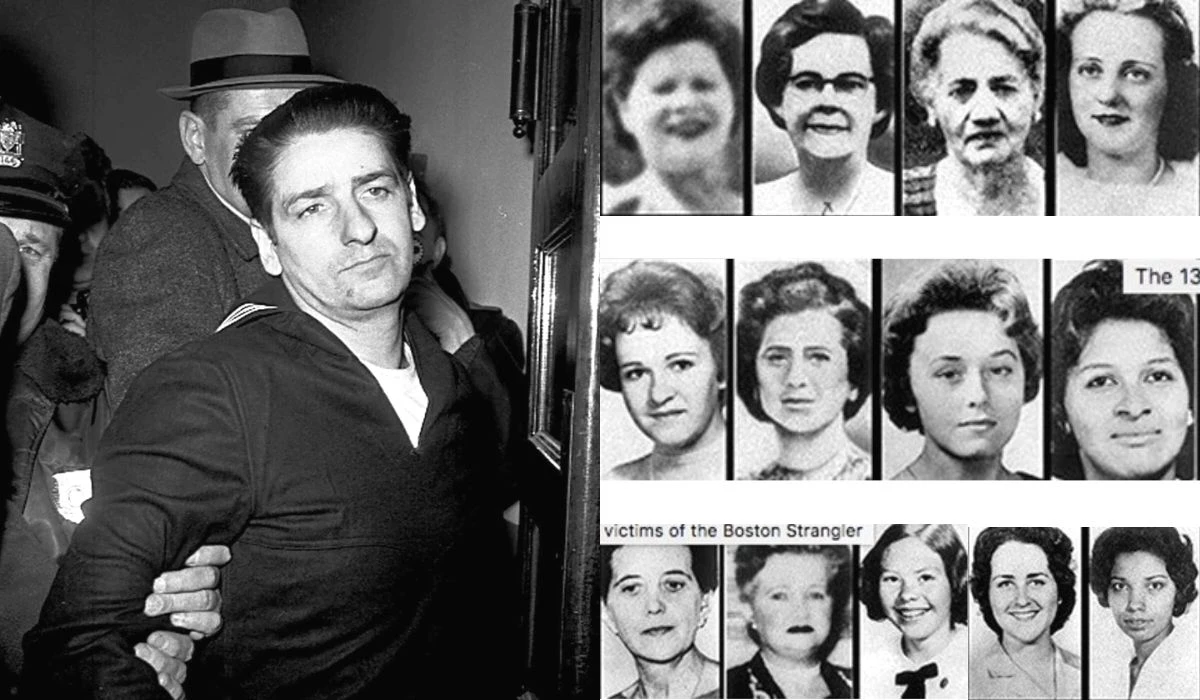 The twisted case of the Boston Strangler remains unearthed even after a confession from DeSalvo. The investigation officers at the time were convinced of his confession because it cited all the details from the crime scene, but he was not charged with the murder of the same victims as police officers could not find any evidence pointing out to DeSalvo.
Since he was not convicted of the murder charges, the officers imposed sexual and robbery charges which led him to lifetime prison until he took the truth to the grave on November 25, 1976, after he was stabbed to death.
Boston Strangler Killings: History
The Boston Strangler killings began in 1962 and ended in 1964 resulting in around 13 victims. All the killings were in similar patterns. The investigating officers and many experts believed that the killer had serious mental trauma and possessed hatred toward women.
All of the killings ‌resulted in rape, sexual assault, and strangling. These patterns occur in almost every victim. The victims were all aged between 18 to 85.
Must Read: Who Are The Michigan State Shooting Victims?MSU Shooting Victims Identified
Below, you can find out the details of all the victims of the "Boston Strangler"
Boston Strangler Victims
Anna Slesers, 56
Anna Slesers was the first victim of Boston Strangler. Her body was found by his son Juris, who came to pick her up for a memorial service, on June 14, 1962. Juris alerted the police when he discovered his mother's body lying in the bathroom with a cord around her neck.
Upon examination, reports suggest she was sexually assaulted with an unknown object and strangled.
Marry Mullen, 85
A few weeks later the second victim was found dead in her bathroom. The victim was an 85-year-old lady. The toxicology reports suggest no assault on her, but DeSalvo stated in his confession that his second victim collapsed when he grabbed her.
Nina Frances Nichols, 68
The 68-year-old was strangulated to death after a sexual assault in her home at 1940 Common Wealth Ave, Boston on 30 June 1962. Her killing was similar to the first two as the house was ransacked.
Helen Elizabeth Blake, 65
On the same day, Helen Elizabeth was found dead at her home with sexual assaults and strangled marks. Her sexual organs were lacerated. The bow trademark was also evident which was also found in other victims. At this point, it became a national sensational case and fear of strangling became a growing concern.
Ida Odes Irga, 74
Despite the heavy forces the killer managed to nail his fifth victim at her home itself. The 74-year-old Widow was found dead at home after clear signs of strangling and sexual assault. Her body was lying on the floor on her back while resting her legs on a chair and cushions placed under her waist.
Jane Suvilian, 67
Within 24 hours of the murder of Ida, Jane's body was found at her home, 435 Columbia Rd in Dorchester. She was strangled by her stockings. Forensics proved that her body was found a week after her death.
Sophie Clark, 20
The killer startled the public and ‌law enforcement by targeting a younger victim. Sophie Clark was only 20 years old when she was sexually assaulted and strangled by her own stockings. In this case, Police also found semen samples for the first time in this series of killings.
Patricia Jane Bullock Bisette, 22
Three weeks after Sophie's death, Patricia's body was found in a similar pattern on December 31, 1962, in her house at 515 Park Drive Way. Her body was discovered by her boss lying in her bed covered in sheets after she didn't show up to ‌work.
Mary Ann Brown, 69
Despite many killings, police officers were unable to protect the life of a 69-year-old lady. Mary Ann was found dead in her apartment in Lawrence, Massachusetts. She was found raped and sexually assaulted by the killer.
Beverly Samans, 26,
Unlike others, Beverly was stabbed to death on May 8, 1963. She was found hands tied and her mouth stuffed with clothes. The Forensics estimates that four stab wounds to her neck were the cause of death. These breaking patterns made ‌officers confused regarding where to look to find the killer. Furthermore, additional stab wounds were found on her body.
Marie Evelina Corbin, 58
The desperate police again missed the police when 58-year-old Cobin was found nude in her apartment on her bed face up. She was covered with semen on her mouth as well her killing patterns were similar and her apartment was ransacked.
Joan Marie Graff, 23
On November 25, the killer targeted another young girl. It was none other than ‌ 23-year-old industrial designer Joann Graff. She was raped and killed in her apartment. Police found several descriptions regarding the killer which directly referred to Sophie Clark's case. This further proves to them that it was the same killer.
Also Read: Matamoros Victims Found: Many Missing Americans In Mexico Remain Unfound
Mary Anne Sullivan, 19
Mary supposedly experienced a horrible fate more than any of the other victims. The killer sexually attacked the 19-year-old with a broom handle. Her body was found by their roommates, dead sitting on her bed and she was strangulated by her underwear and tied in bows.
Shone Palmer
I've been writing about LGBTQ issues for more than a decade as a journalist and content writer. I write about things that you care about. LGBTQ+ issues and intersectional topics, such as harmful stories about gender, sexuality, and other identities on the margins of society, I also write about mental health, social justice, and other things. I identify as queer, I'm asexual, I have HIV, and I just became a parent.