Zachariah Anderson Story: What Did Zachariah Anderson Do?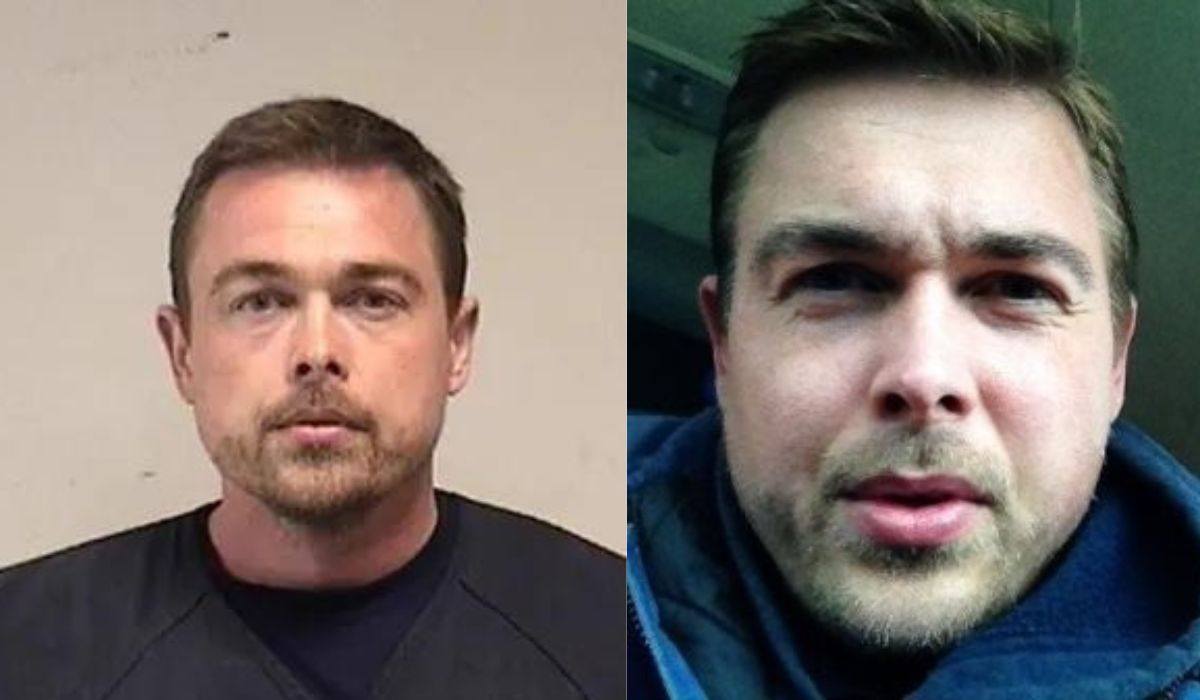 The ongoing trial of the disappearance of Rosalio Guiterrez has twisted against the suspect himself, Zacharia Anderson
Zachariah Anderson was living a fruitful life with his family when all hell broke loose when her then-girlfriend Sadie Beecham, decided to separate in 2019 and began dating Rosalio Guitterez. At the time, Zacharia agreed to share ‌custody as they went on their separate ways. But things began boiling as he started to feel insecure about the idea of his ex-girlfriend dating another guy.
Zachariah Anderson: What Did He Do?
On May 17, 2020, Sadie Beecham found the house covered in blood and no trace of her current boyfriend. In the wake of the disappearance, all the fingers point towards Zacharia, as he has been stalking his ex-girlfriend ever since their break up.
The police based the case on Beecham's angle and it turned out that she was telling the truth as he had been stalking and harassing her for weeks. The police confirmed that the blood found on the floor of the house was that of Rosalio after they found matching DNA from his door handle and toothbrush. This confirms that his body has been missing probably dead.
Furthermore, it is believed that for transportation a van was used to shift the body from one place to another, and once the assignment was completed the entire van was cleaned using bleach to trace off any evidence.
Though police have failed to find any solid evidence that directly links to the disappearance of ‌ Rosalio Guiterrez. Though, he has been charged with counts of stalking.
Also Check: Anna Matthews Suicide: What Happened To Her?
On March 15, opening statements were declared regarding the case. Prosecutors presented the case as a jealous Anderson stalked and killed the Kenosha man after planning it thoroughly. They Portrayed Anderson as he became insecure and mad when his ex-girlfriend began dating a new boyfriend.
Prosecutors added that his alibi doesn't fit as his phone was off and he was spotted at Walmart, purchasing rubber gloves, bleach, and garbage bags. Furthermore, they found another blood stain was found with the matching DNA of Guitterez. Although this doesn't prove that he is the killer according to the law.
In response, Nicole Muller, the defense lawyer stated that the defense never looked into any angle and they are simply accusing his client.
However, things strides in favor of the prosecutors, when one of Zacharia's children admitted that the suspect took her along for one of his stalking sessions. She revealed that Zacharia watched the couple in their home for a while after which he clicked the pictures of the number plate of Rosalio Guirette's car. She added that the possible suspect even rang the bell at their home before fleeing the scene.
She revealed one of her conversations with her deluded father, she goes "He said something about showing him who the man was, and I didn't quite understand, but you kind of caught onto things that my dad was referring to or was implying. My dad said to me, he said 'I may just watch him or follow him to his house one time just for the fun of it. "Those were his exact words to me"
The ongoing case is currently proceeding with a 15-member Jury. After the initial statements of the case, Judge Bruce Schroeder told ‌the Jury that the case could get stretched as long as three weeks.
As of now, Sadie Beecham's testimony is set to continue ‌this coming Tuesday, 21 March. Until then Anderson is being held in custody on a $750,000 bond at the Kenosha County Jail. He has been in ‌ custody ever since the disappearance of Gutierrez, charged with stalking.
Must Check: Nikki Catsouras Death Photographs: Porsche Girl Head Photos Controversies Resolved!
Shone Palmer
I've been writing about LGBTQ issues for more than a decade as a journalist and content writer. I write about things that you care about. LGBTQ+ issues and intersectional topics, such as harmful stories about gender, sexuality, and other identities on the margins of society, I also write about mental health, social justice, and other things. I identify as queer, I'm asexual, I have HIV, and I just became a parent.