Who Is Ana Basaldua Ruiz? Soldier Killed In Fort Hood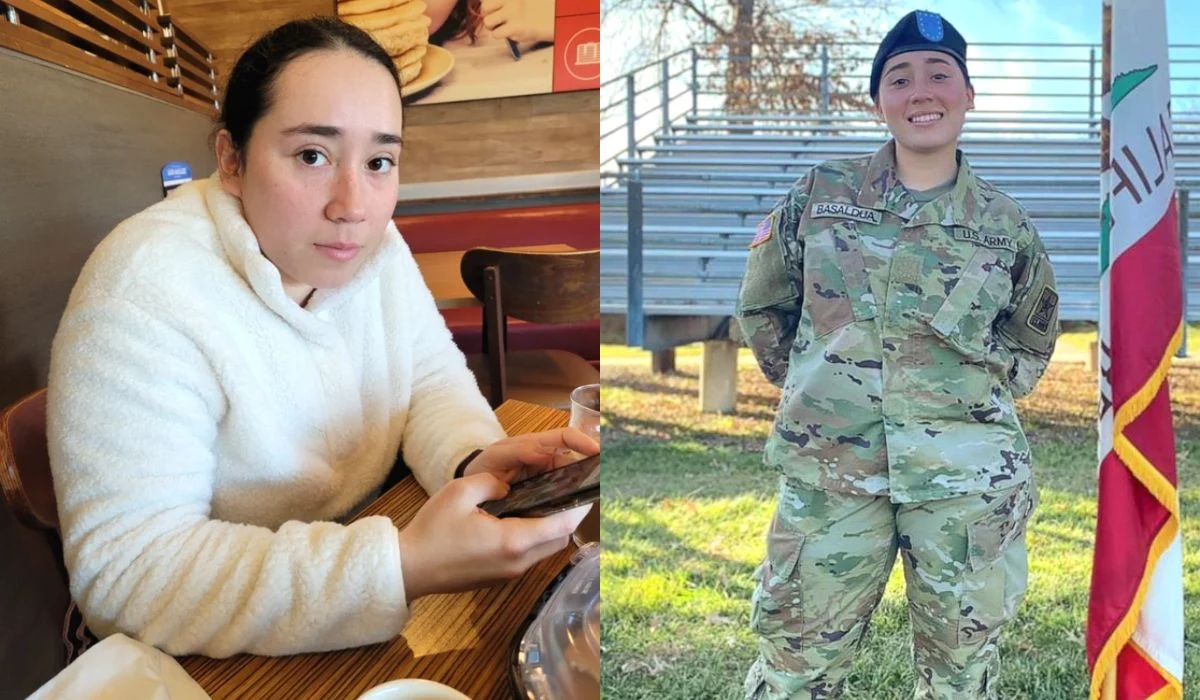 Ana Fernanda Basaldua Ruiz, a 20-year-old combat engineer, was reported dead at the Fort Hood military base in Texas on March 13. Around three and a half years ago, a similar incident was reported at the same Military base, Fort Hood.
A 20-year-old U.S. Army Specialist, Vanessa Guillén, was declared dead, which later revealed a murder committed by a fellow soldier at Army base Fort Hood in Killeen, Texas.
What do you think of this case? Did someone at the military base murder Ana or did she commit suicide on her own as commented by authorities? Check out the article to know more about the girl who lost her life due to the harassment she faced from a place that the people believed safe.
Who Is Ana Basaldua Ruiz?
Ana Basaldua Ruiz was a Mexican-born soldier in her 20s. She worked as a combat engineer in the 1st Cavalry Division, Pvt, at the Fort Hood military base in Texas for the past 15 months. The death of the young official occurred days after she informed her family about the sexual harassment she experienced at the base.
Born in Mexico, she became a naturalized U.S. citizen and was enlisted in 2020. According to the reports from Ruiz's mother, her daughter allegedly suffered from sexual harassment from multiple sources. Also, she reported that Ruiz wasn't feeling safe at the base.
Related: Alejandra Ruiz Zarco: Mother Of Soldier Ana Basaldua Ruiz, Who Killed In Fort Hood
Private Ana Fernanda Basaldua Ruiz enlisted in the Army in 2020. Due to the impact of the Covid-19 pandemic, she started training at the Central Texas Army post a year later. Ruiz's father, Baldo Basaldua, declared that his daughter recently revealed her difficulties in the base to him.
What Happened To Private Ana Fernanda Basaldua Ruiz?
The young girl in her 20s was found dead at the army base on March 13. The cause of her death isn't revealed yet, but as per the sources, it was suspected suicide.
But, prior to Ruiz's death, another girl in her 20s was reported dead by the authorities, which later revealed a murder after the huge efforts made by the victim's family. Since there were similar cases reported in the past, the chances that this could also be a murder by any fellow soldier in the base are also high.
According to Ruiz's father, Baldo Basaldua, his daughter wasn't happy at the base. He stated that she felt very uncomfortable continuing at the military base and that her whole life was wrong. He even said that while speaking to her, she told him that she wished to end her life.
Ruiz was about to complete her three-year contract in August but couldn't finish it. Baldo said he spoke with his daughter on Saturday, March 12, for the last time, and he couldn't contact her the next day, although he tried to connect with her through messages.
Ruiz's father said that on Monday, he attempted to connect with her again but couldn't reach her anymore. And while looking for her satellite location, she was spotted in a park inside the base. As he was not getting any reply from her, he finally messaged her that it could be him who would die first out of anguish without knowing anything about her. But he wasn't aware that his daughter had died by that time.
Also Read: New Development In The Vanessa Guillen Case
Although it's been days after the death of Pvt Ana Basaldua Ruiz, the authorities at the military installation 150 miles haven't released any further reports on her death or the circumstances surrounding her death.
Shone Palmer
I've been writing about LGBTQ issues for more than a decade as a journalist and content writer. I write about things that you care about. LGBTQ+ issues and intersectional topics, such as harmful stories about gender, sexuality, and other identities on the margins of society, I also write about mental health, social justice, and other things. I identify as queer, I'm asexual, I have HIV, and I just became a parent.