A Breakdown of the Maegan Hall Female Police Officer Scandal
The fact that Maegan Hall, a married police officer from Tennessee, was caught having an affair with six of her coworkers at the La Vergne Police Department led to her being fired from her position as a result. This event was recently reported in the press. Officers Patrick Magliocco, Larry Holladay, and Gavin Schoeberl were suspended, and along with Officer Hall, Sergeant Lewis Powell, Sergeant Ty McGowan, Officer Juan Lugo, and Detective Seneca Shields were terminated from their positions. Officer Hall was also terminated.
On December 12, an investigation into the alleged affairs was launched after a whistleblower contacted the Mayor of La Vergne, Jason Cole, who then instructed the city's Director of Human Resources to investigate. It was found out that the cops had inappropriate sexual interactions with each other both on the job and off, that they had private encounters within the station while they were on duty, and that they shared inappropriate images and videos with each other.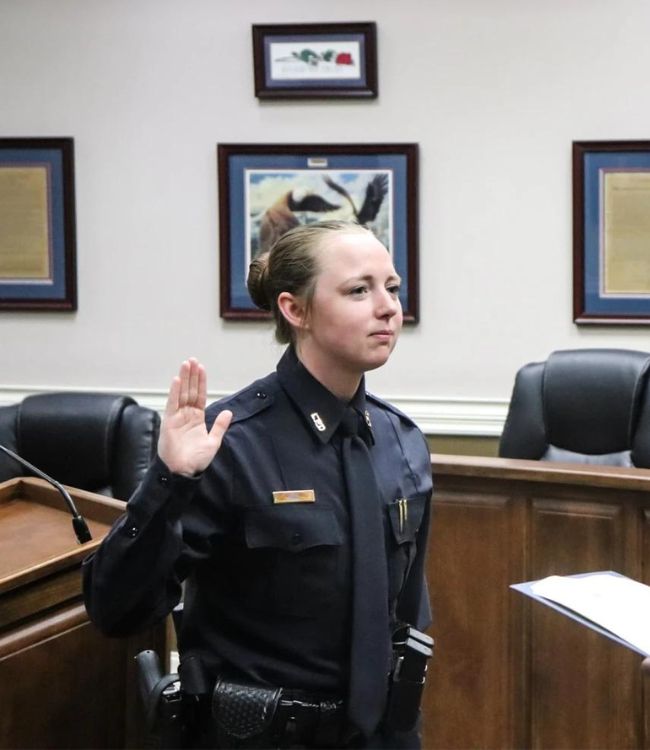 According to the investigation, several of the interactions took place during football watch parties that were organised by officers, where the officers discussed the possibility of enlisting their wives along with Hall in secret activities. Additional alleged one-on-one meetings took place during a shift party during an NFL game and at a hotel after an expedition to the Go Kart USA centre. Both of these events took place in public. At one such incident, Hall was accused of stripping while attending a "hot tub party" on Sergeant Eric Staats' houseboat. During the same event, she was accused of having another private meeting with a law enforcement officer in the restroom of the latter's boat.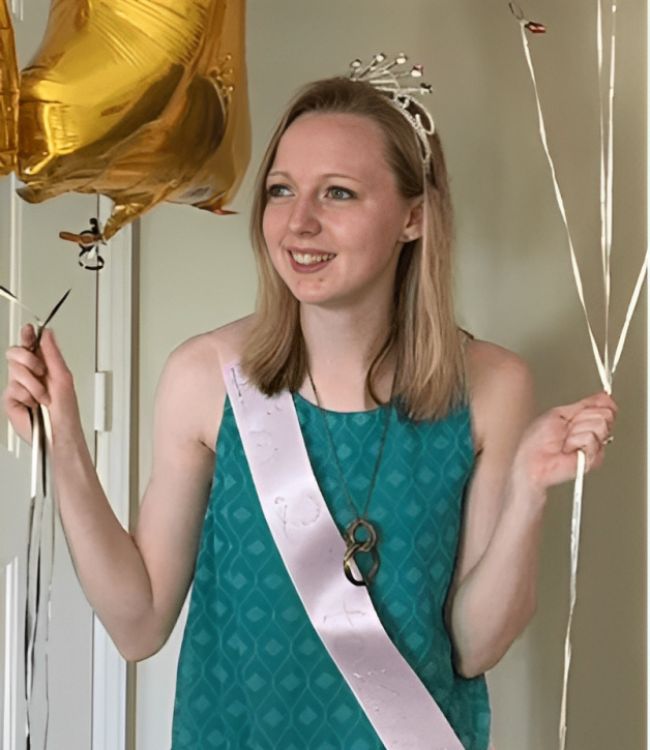 After the inquiry was finished on December 28 and the scenario was deemed "unacceptable" by Mayor Cole, he issued an order for disciplinary action to be taken against the cops involved. Burrel "Chip" Davis, the Chief of Police for the Las Vegas Metropolitan Police Department, wanted to reassure the public that a small number of officers do not speak for the entire agency. Kara Hobbs, an alderwoman for the city of La Vergne, has expressed shock and disappointment, and she has remarked that the authorities will have to work hard to regain the community's faith.
Related Topic Maegan Hall Pictures: Pervert Police Chief Posts Sexually Explicit Video Of Maegan Hall
According to the Rutherford County District Attorney, there was "no evidence" of any kind of criminal action. This is an important fact to take into consideration. It was reported that Hall, who is married to Jedidiah, a man who had worked as a state park ranger, attempted to include her spouse in her trysts, but he was opposed to the idea. According to the reports, Jedidiah stood by his wife despite the scandal that she was involved in.
Hall spent her childhood in a small town in Tennessee and had aspirations of becoming an actress before deciding to pursue a career in police enforcement instead. Before being let go, she worked the second shift at the company. Some of Hall's coworkers were concerned about his heavy drinking and the effect it was having on his mental health. According to the investigation reports, Magliocco claimed that Hall had dry-fired the gun towards her head at one point when the weapon was unloaded "so she could hear what it sounded like." According to Magliocco's investigation, Hall is also said to have expressed "destructive sentiments," including the sentiment that Hall "should not be alone" on many occasions.
Hall was known for showing off her many tattoos on her TikTok accounts. She has been described as a "petite blonde" with a "baby-face," and she was noted for this. She has chosen not to discuss the incident and has instead concentrated on "moving on" with her life and continuing to live it to the fullest.
Shone Palmer
I've been writing about LGBTQ issues for more than a decade as a journalist and content writer. I write about things that you care about. LGBTQ+ issues and intersectional topics, such as harmful stories about gender, sexuality, and other identities on the margins of society, I also write about mental health, social justice, and other things. I identify as queer, I'm asexual, I have HIV, and I just became a parent.