Who Is Maegan Hall? City Of Lavergne Female Police Officer Scandal Explained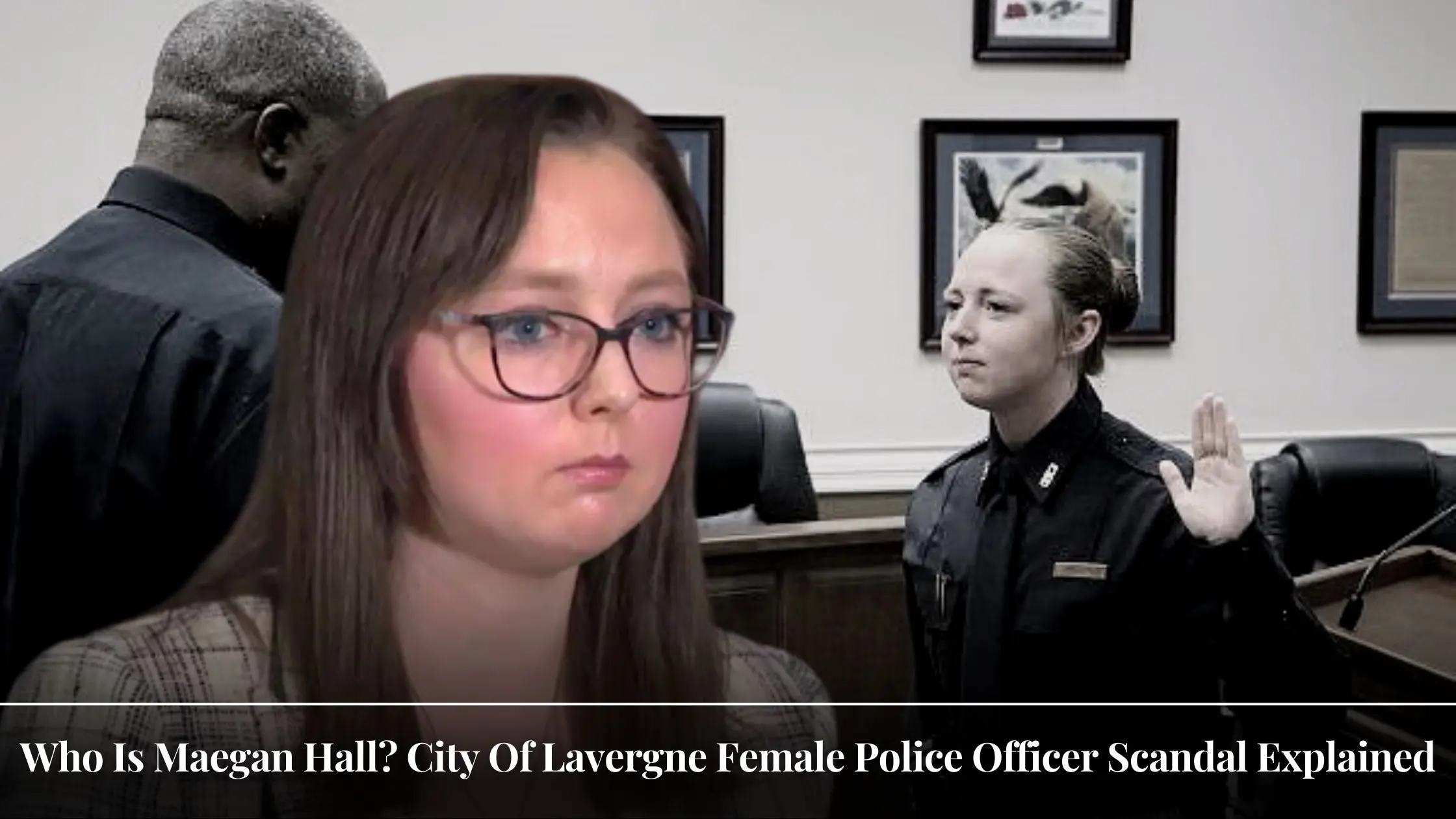 Maegan Hall was a young police officer who was hired as a rookie officer at the LaVergne Police Department a few years ago. Meagan Hall grew up in rural Tennessee. She dreamt of becoming an actress but her fate took her towards an unexpected twist that cost her her job as a police officer. She has been married to his high school boyfriend Jedidah, a former state park ranger
The La Vergne Police Department in Tennesse has been the talk of the town after six male police officers accused a female married cop named Maegan Hall ‌of exploiting herself and engaging in sexual officer activities.
About Maegen Hall Scandal
Maegan Hall was fired from her post after officers Sergeant Lewis Powel, Sergeant Henry Ty McGowan, Detective Seneca Shields, Officer Juan Lugo-Perez, Larry Holloday, Patrick Magilioco, and Gavin Schoberl.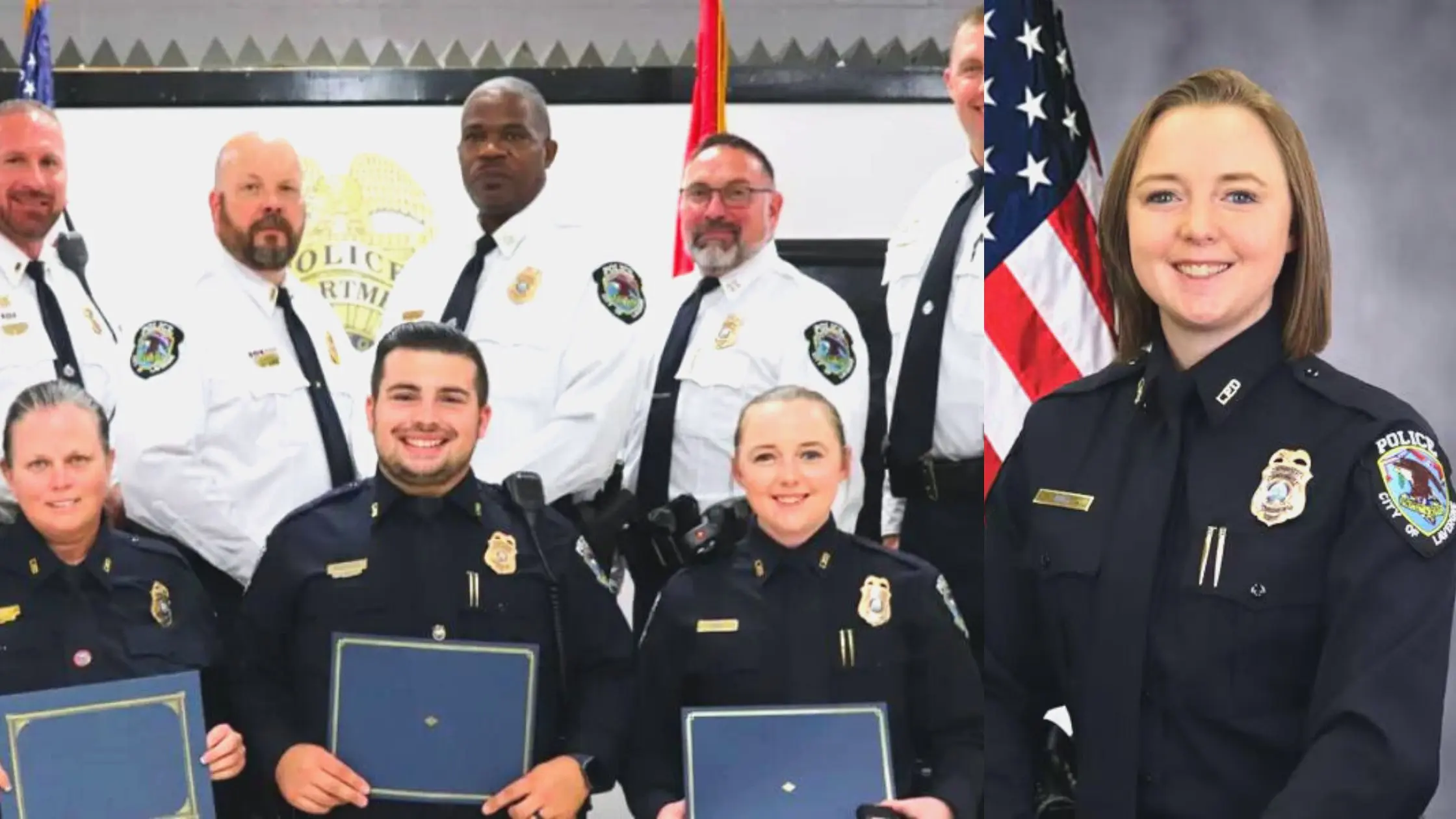 Along with Maegan Hall, these police officers of the La Vergne Police Department have also been sacked by the department. The incident came to light after an anonymous police sergeant informed them about the sexual scandal happening in the department to ‌higher officials. The incident was immediately looked up.
Upon the investigation, the police officers did not reveal their sexual allegation right away, they later confessed that they got engaged in oral sex with Maegen Hall. The report revealed that the duty officers were involved in sexual activities with Maegen in different locations at the department even during working hours, as well as they exchanged sexual videos and photos among the officers.
The investigation disclosed that the sexual encounter with Maegan Hall occurred at football parties hosted by the officers. In addition, they accused Officer Maegan of stripping down herself at a Memorial Day party held by Eric Staats.
Powell confessed that they discussed involving his wife in a threesome. Holloday also alleges that Hall brought up having a three-way with her ex and him.
Upon meeting Megaen Hall initially told them that she was in an open marriage and her husband Jedidah did not agree with the idea. Patrick Magilioco revealed that her husband became upset when she kissed Magilioco's wife. He stated that "Jedidah wasn't on board" with the idea of a threesome.
In addition to sexual affairs, the officers are concerned over her mental health as she is a heavy drinker and once she ‌dry-fired an unloaded weapon to hear what it sounded like.
After a few months after the incident, Magen Hall called out the officers for exhibiting a toxic environment in the workplace. Maegen Hall's Attorney commented on the two separate investigations that found Hall engaging in sexual activities as well as sharing sexual videos and photos.
Wesley Clark, Hall's Attorney claimed that Maegan Hall was not treated as a rookie officer who should be trained and promoted instead she was "looked upon as a piece of meat to be sexualized and exploited"
Related: Maegan Hall Police Officer Photos: The Internet-Breaking Sex Scandal And The Cops Involved
Maegan Hall Response About The Scandal
To those who believe that Hall's intention was consensual and that she could have said "no", Hall responded that she indeed said no and that she exploited herself under pressure. She also stated that she had no one to turn to when the chief of the police started harassing her.
She filed a lawsuit against the police officers who sexually harassed her. Although she did not claim that she was raped instead she admits that she was isolated, shunned, and accused. Moreover, she is suing them for blaming her for the incident when she was helpless.
According to the sources, Maegen Hll has been traumatized by his supervisors for taking advantage of her in terms of sexual and mental. The lawsuit also alleges that the photos and videos were circulated without her knowledge. It is unknown if her lawsuit for lost wages, medical expenses, reputational harm, emotional distress, and loss of enjoyment in life might be heard fairly.
Related: Where Is Maegan Hall Now? What Happened To Infamous Tennessee Cop After The Controversy?
Shone Palmer
I've been writing about LGBTQ issues for more than a decade as a journalist and content writer. I write about things that you care about. LGBTQ+ issues and intersectional topics, such as harmful stories about gender, sexuality, and other identities on the margins of society, I also write about mental health, social justice, and other things. I identify as queer, I'm asexual, I have HIV, and I just became a parent.