Katelyn Markham Death Case: Fiance Arrested After 12 Years!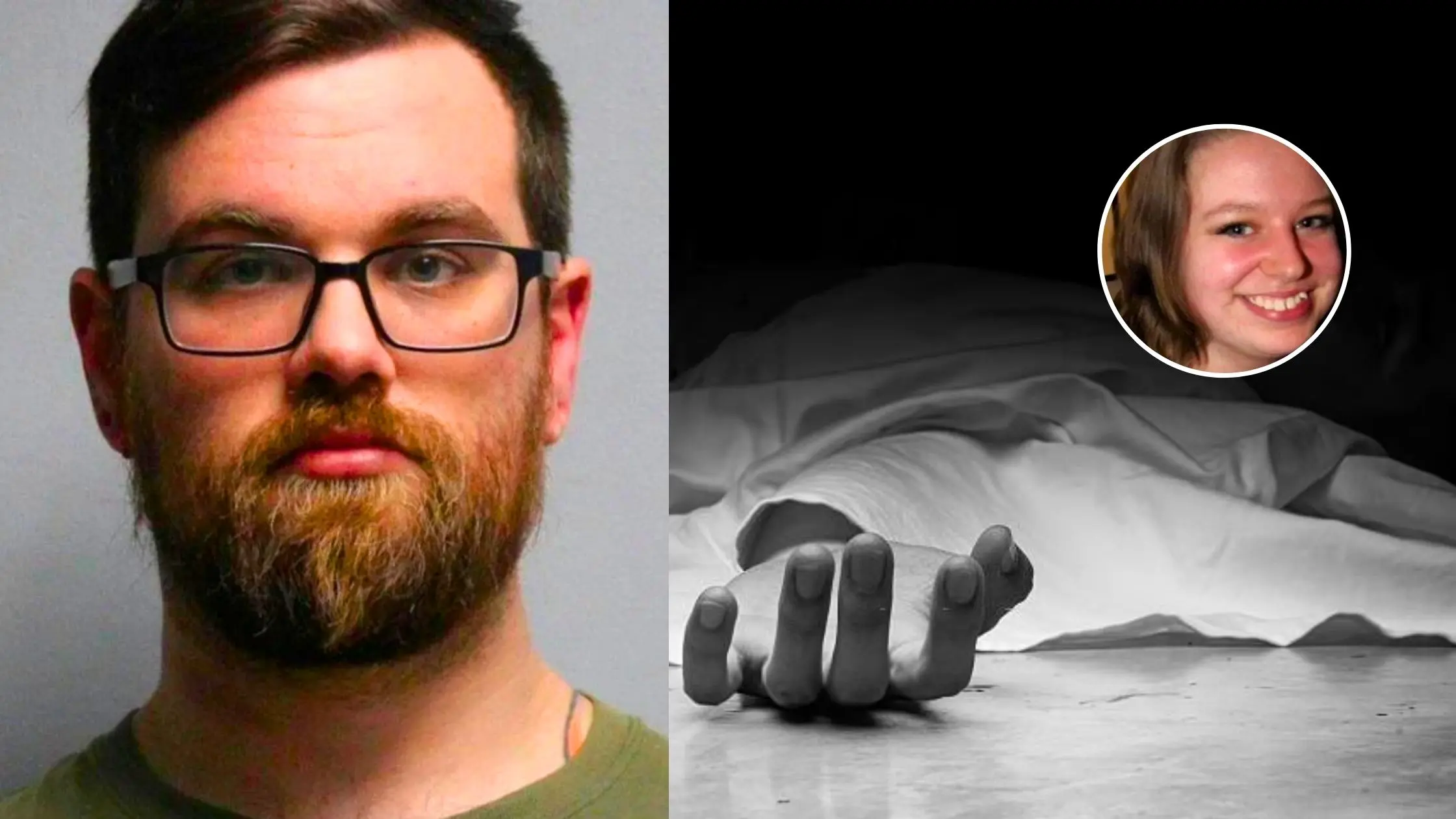 On August 14, 2011, Katelyn Markham was reported missing by her fiance John Allen Carter. Carter informed the police after she did not report to work and stopped responding to the text messages. The police had very little evidence of the case.
Actually, they were clueless as to where to find her due to a lack of information. Ever since then Police Officials have been searching and looking forward to any information that leads to finding the body.
On April 7, 2013, Katelyn Markham's skeletal remains were found in a bag at a garbage dump site in Cedar Grove, which was 30 miles away from her home near the state and Ohio. Upon discovering the body her death was ruled homicidal and the cause ‌unknown. Despite finding the remains, they lacked the evidence to find a possible suspect.
Homicide Was Done Precisely!
The case again became cold as there was no possible suspect. Rewards were offered to anyone who could offer information that led to ‌the arrest and conviction of Markham's killer. The reward grew to $100,000 but no one came forward. Prosecutors believe the homicide was done so precisely and that's why ‌investigators were struggling to look up evidence.
Several documentaries were produced on Markham's death. None of the documentaries were able to offer a clear conclusion about her death. The case always gets in the spotlight any time it is mentioned. Which eventually pressurizes ‌officials as the years pass by.
The case turned its route after Jonathan Palmerton was arrested in February 2023. He was charged with lying in ‌court it is not exactly clear where he lied and about what. Prosecutors seem to have unearthed the real suspect after the arrest.
After his arrest, another search warrant was issued on his Fairfield home, where his mother lives along with relatives and friends. According to reports evidence was dug out from the residence but Carter was not arrested on the spot.
An indictment was filed against Carter over two counts of charges related to the death of his fiance on March 13. The first count alleges John Allen Carter "purposefully caused the death of Katelyn Markham on or about 13, August 2011 through 14, August 2011 in Butler County."
The second count reads that John Allen Carter is accused of "purposefully causing the death of Katelyn Markham as a proximate result of the offender committing or attempting to commit an offense of violence that is a felony of the first or second degree."
Apart from releasing the count of felonies, the plea hearing which was set for March 23 has been postponed to April 20. It is unclear regarding the grounds of felonies that have been charged.
The police have not disclosed the evidence leading to the arrest of Carter. The arrest has become a controversy among the public as they have been expressing mixed feelings regarding the case. Some allege that Carter is innocent and that he didn't do anything until she went missing.
Media outlets believe that the officials have their own reasons for not disclosing the sensitive information of the case as they found a lead after a decade. At the same time, it is important to find the real killer and not frame someone for the sake of pressure.
Also read: How Did Curious George Die? Curious George Death Explained
In the wake of his arrest, reports suggest that Markham's father was excited to hear the news. Dave Markham told that he was knocked over by the news. He added that this is what Katelyn deserves and that the case is getting much closer.
He thanked ‌Butler County officials for picking the pace up even after it remained as a case for years. He also stated that he expected that it was Carter behind the murder.
All of these are speculations for now. Only a court hearing can confirm the truth behind the murder. Keep updated until the next hearing.
Must read: William Dunlop Death: What Happened To The Road Racer, Cause Of Death?
Shone Palmer
I've been writing about LGBTQ issues for more than a decade as a journalist and content writer. I write about things that you care about. LGBTQ+ issues and intersectional topics, such as harmful stories about gender, sexuality, and other identities on the margins of society, I also write about mental health, social justice, and other things. I identify as queer, I'm asexual, I have HIV, and I just became a parent.