Gwyneth Paltrow Terry Sanderson Ski Collision Video – Is It True?
On the fourth day of Gwyneth Paltrow's lawsuit against Terry Sanderson began, the court was informed that the rumored video footage of the incident may not truly exist. The lawsuit is being brought by Paltrow against Sanderson.
Does The Ski Collision Video Really Exist?
An email that was provided by Terry Sanderson's daughter throughout the course of the trial contained a reference to video evidence of the incident that occurred in 2016.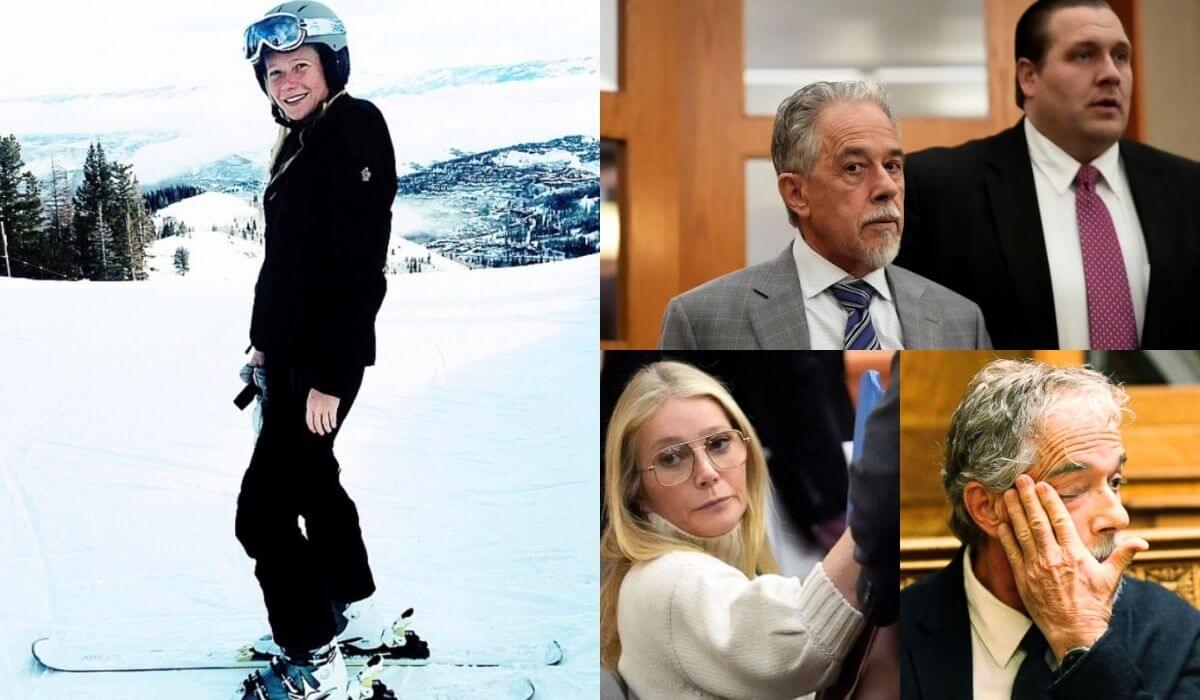 Mr. Sanderson, a retired ophthalmologist, is suing the actress who won the Academy Award for her role in the crash that occurred at the resort in Utah known as Deer Valley, which resulted in him suffering many fractured ribs and a severe brain injury.
Ms. Paltrow has refuted the charges and is now suing Mr. Sanderson in a countersuit, claiming that the two of them were involved in a collision.
Related: Who Is Terry Sanderson? The Utah Doctor Who Sued Gwyneth Paltrow Ski Collision
Mr. Sanderson, who is 76 years old, is suing Ms. Paltrow for $300,000 in damages for the injuries he claims to have sustained as a result of the incident, which he asserts left him with a brain injury as well as many fractured ribs.
In an earlier email, which was written by Mr. Sanderson's daughter, Shae Sanderson-Herath, the prospect of there being footage of the incident was brought up. On the other hand, while Ms. Sanderson-Herath was testifying in court on Friday, she revealed that she had never really seen the tape on her own.
Ms. Sanderson-Herath stated, however, during her testimony on Friday that she had not in fact seen any footage of the kind in question, despite the fact that she had expected it to be available at the time.
She testified in court, "When my dad told me about what he was experiencing and that he could scarcely think, and that he had rung his bell I believe he indicated, there had to be GoPro video." "After my dad told me about what he was feeling and that he could hardly think," she said.
"He said there must be GoPro film because there was this large blood-curdling scream, so that means someone with a GoPro would have turned to look and captured it," we were told. "He said there must be GoPro footage because there was this big blood-curdling scream."
She continued by saying, "I do not know that there is such a thing as GoPro video because I have never seen it." Because I thought there was GoPro footage of the event from the moment it occurred, I stated so. I only wanted to give my father some peace of mind by letting him know that there was a video somewhere that revealed what had occurred.
The Repercussion Of The Collision
The possibility that the footage does or does not exist has the potential to have a substantial bearing on the outcome of the trial. This is because the footage might contain essential evidence that helps establish who was at fault for the collision.
Dr. Richard Boehne stated in his testimony on Thursday that the only way Mr. Sanderson could have sustained the injuries that he did was if Ms. Paltrow had rear-ended him and then fallen on top of him. According to him, Mr. Sanderson had served as a "cushion" for Ms. Paltrow during the fall, and there was no evidence to suggest that he was trying to fake his injuries.
It is anticipated that Ms. Paltrow, in addition to Mr. Sanderson himself, will testify during the proceeding. The occurrence has been referred to as the "one and only possibility" that may have resulted in Mr. Sanderson sustaining his injuries. The trial is still going on, and it appears that the controversy surrounding the GoPro footage will be a significant factor in determining the verdict.
Also Read: Gwyneth Paltrow Net Worth: Personal Life, Career, And More About Her Celebrity Life
Polly Sanderson-Grasham, Mr. Terry Sanderson's daughter was asked to testify in court on Thursday. She told the judge that she thought her father was "consumed" by the skiing accident and finding out who was responsible for what happened. She testified that she believed her father's life had been "consumed" by the incident.
Shone Palmer
I've been writing about LGBTQ issues for more than a decade as a journalist and content writer. I write about things that you care about. LGBTQ+ issues and intersectional topics, such as harmful stories about gender, sexuality, and other identities on the margins of society, I also write about mental health, social justice, and other things. I identify as queer, I'm asexual, I have HIV, and I just became a parent.