Bam Margera Arrested: What Led To The Arrest Of The 'Jackass' Actor?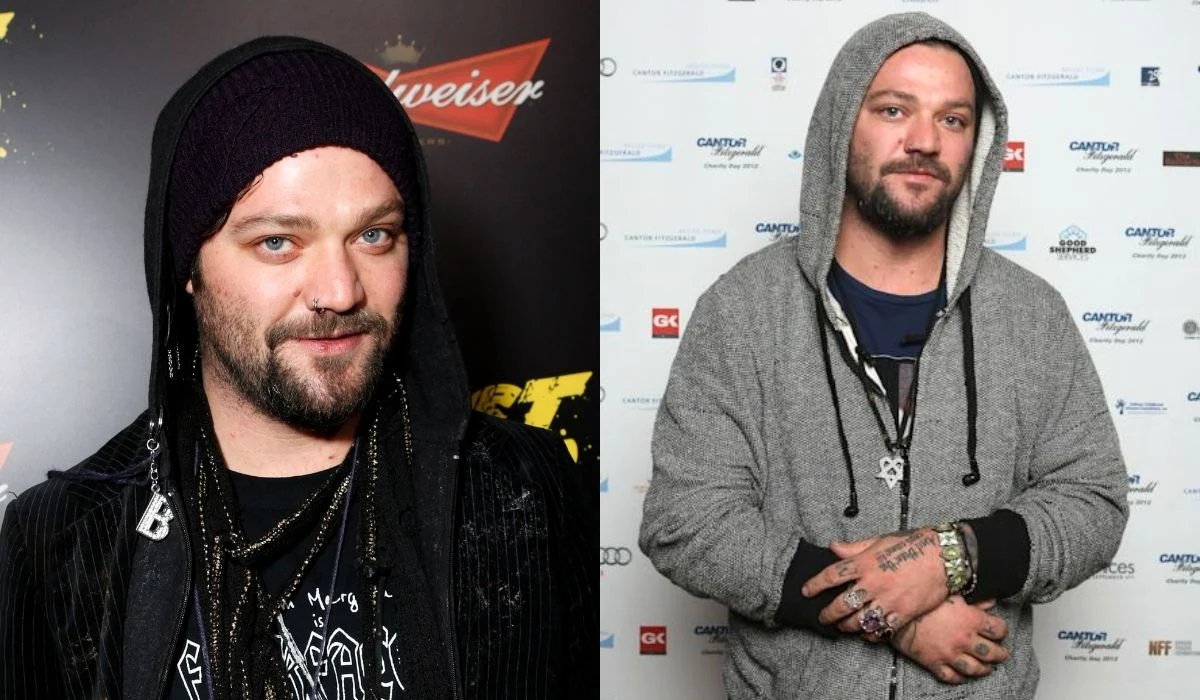 Bam Margera is a well-known name in the world of skateboarding and is also a filmmaker and television personality in the United States.
Bam Margera was arrested for public intoxication on Wednesday in Burbank after he allegedly caused a commotion outside a restaurant where his estranged wife and the five-year-old child were eating. Let's go into the nitty-gritty of what happened, shall we?
Who Is Bam Margera?
Bam Margera, whose birth name was Brandon Cole Margera, was born on September 28, 1979, in West Chester, Pennsylvania, to parents April Margera (née Cole) and Phil Margera. Bam Margera is best known by his nickname, Bam. Because of his propensity to run into walls, his grandfather gave him the name Bam when he was only three years old.
When he was a senior in high school, he filmed CKY movies with his older brother Jess and his friends Chris Raab, Ryan Dunn, and Brandon DiCamillo. He also frequently appeared in pieces that were published in Jeff Tremaine's Big Brother magazine.
In the year 2000, Jeff Tremaine reached an agreement with MTV to produce a show called Jackass, and Bam was given a role in the program. Margera would go on to star in the Jackass movies and even have his own reality television series, Viva La Bam, which featured his family and CKY members including Jackass star and close friend Ryan Dunn.
Even though Jackass only lasted for two years, Margera would go on to star in the Jackass movies.
Must Read: What Happened To Kyle Chrisley? Kyle Chrisley Arrested For Assault In Tennessee?
What Led To The Arrest Of Bam Margera?
According to law enforcement sources, on Wednesday at approximately 3:45 p.m., police in Burbank received a complaint about a disturbance at a Thai food restaurant. When officers arrived, they saw the "Jackass" star arguing with a woman, and the argument was getting louder and louder as it progressed.
It is alleged that Bam was unable to care for himself when the police arrived at the restaurant; hence, he was taken into custody and booked for the offense of misdemeanor public intoxication.
A video of the incident was taken and shared on social media; in it, an agitated Margera can be seen sitting on the curb outside the restaurant while speaking to the police.
It has been reported by witnesses that Margera's ex-wife Nicole Boyd and their son Phoenix, who is five years old, were inside the restaurant; however, it is not known whether or not Nicole Boyd was engaged in the alleged confrontation.
Boyd filed for a legal separation from Margera in February, citing "irreconcilable disagreements" as the reason for the breakup of their marriage. According to the paperwork submitted to the court, Boyd also demanded legal and physical custody of their kid, with Margera having visitation rights in the county of Los Angeles.
Nikki Margera was obligated to apply for legal separation from her husband, Bam Margera, due to his continuous drug and alcohol abuse, unpredictable behavior, and failure to provide support for her and their kid.
After much thought and consideration, Nikki Margera decided to apply for legal separation from her husband, Bam Margera.
Concerns have been expressed regarding Bam Margera's ongoing battle with addiction in light of the latest arrest he received for public intoxication. Margera has been candid about his battles with alcoholism and mental health concerns, and his experience serves as a powerful reminder of the significance of confronting addiction and reaching out for assistance.
Also Read: Alexis Joy Sather Arrest: Florida Women Arrested For Murder
Shone Palmer
I've been writing about LGBTQ issues for more than a decade as a journalist and content writer. I write about things that you care about. LGBTQ+ issues and intersectional topics, such as harmful stories about gender, sexuality, and other identities on the margins of society, I also write about mental health, social justice, and other things. I identify as queer, I'm asexual, I have HIV, and I just became a parent.