Who Is Ginni Thomas? All About Clarence Thomas Wife
Attorney and conservative activist from the United States, Virginia Ginni Thomas are known for her regressive political views and as Clarence Thomas wife.
In 1987, she wed Clarence Thomas, who would later be elevated to the position of associate judge on the Supreme Court of the United States in 1991.
As a result of her conservative criticism and involvement at high levels of government, she has become a figure that is fraught with controversy.
This is especially notable when one considers that spouses of Supreme Court justices normally refrain from engaging in political activity.
During Donald Trump's time in the White House, Thomas was a vocal supporter of the president and assisted his administration with hiring decisions thanks to her work with the conservative nonprofit Groundswell.
After Joe Biden was declared the winner of the presidential election in 2020, she pleaded with Mark Meadows, who is Trump's chief of staff, to contest the results of the election.
Also, Thomas sent an email to state legislators in the states of Arizona and Wisconsin, pleading with them to ignore the results of the presidential election in 2020 and instead vote for an alternative slate of electors.
Ginni Thomas Career
Thomas began her professional life by taking a job in the office of Republican Hal Daub, who at the time was serving in the House of Representatives of the United States of America.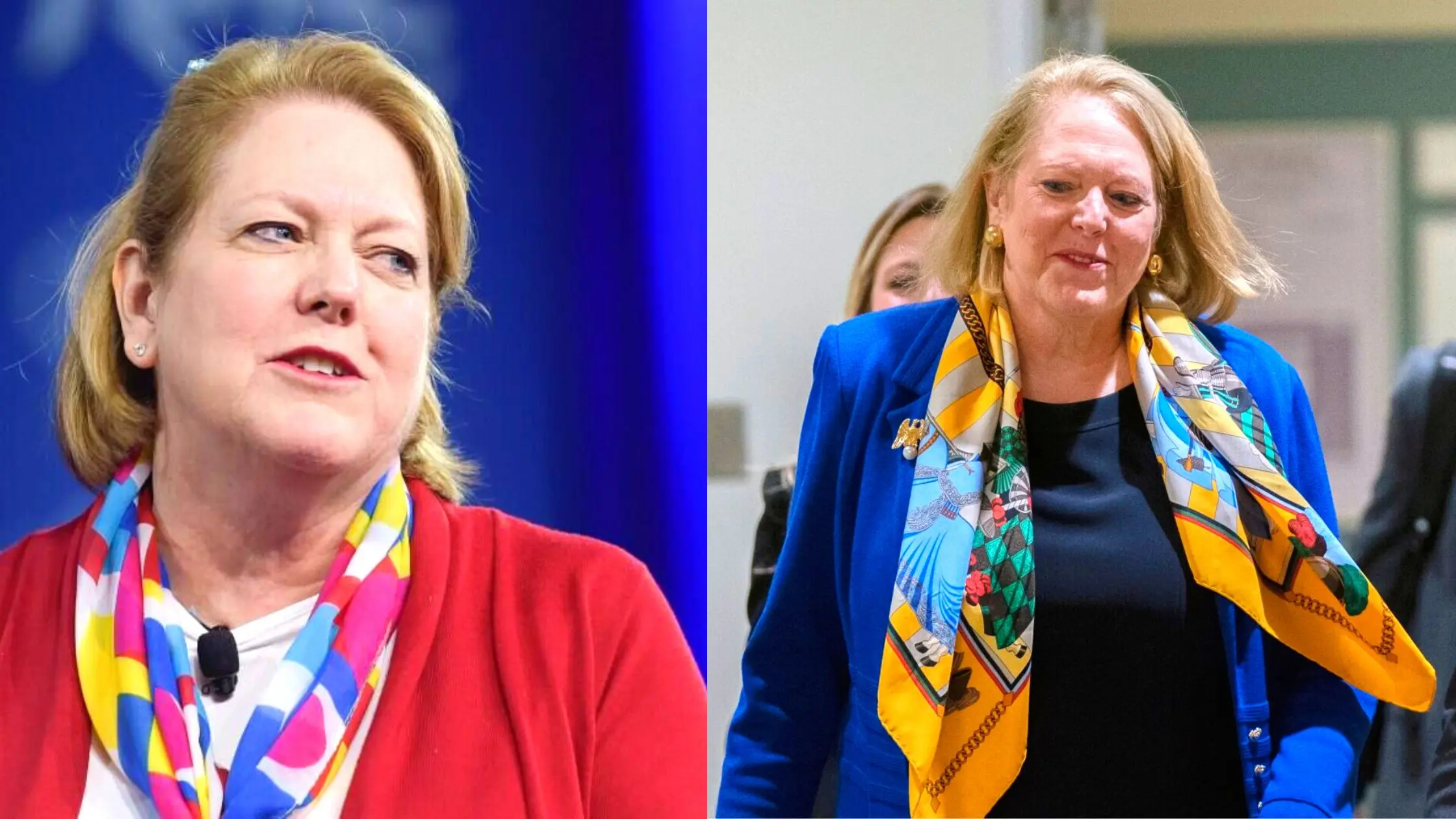 After receiving her law degree from Creighton University, Thomas found employment with the United States Chamber of Commerce.
After that, she was employed by the United States Department of Labor and later served as an adviser in the House of Representatives for Republican Dick Armey.
In the year 2000, she became a member of the staff of The Heritage Foundation, where she works as a liaison between the conservative think tank and the administration of George W. Bush.
In the year 2009, Thomas established Liberty Central as a nonprofit conservative political advocacy organization linked with the Tea Party. She established Liberty Consultancy in the year 2010.
Thomas made her way back into public service in 1991, this time working in the Legislative Affairs Office of the United States Department of Labor.
There, she lobbied against equivalent-worth legislation, which would have enforced equal pay for women and men working in comparable occupations.
In that year, President George H. W. Bush put forward her husband, Clarence Thomas, as a candidate for the seat on the Supreme Court of the United States that had been vacated by Justice Thurgood Marshall after he announced his retirement.
She supported her husband throughout the heated confirmation hearings in the United States Senate and was there to show her support for him in the face of sexual harassment claims.
Also Read: El Galvancillo Video: Why Was TikTok Star Galvancillo Arrested? Age Revealed
Late in 2009, Thomas established the non-profit lobbying organization known as Liberty Central with the intention of coordinating the activities of conservative activists, publishing legislative scorecards for members of the United States Congress, and taking part in elections.
The goal of the organization, as articulated by Thomas, was to "defend the nation's foundational ideals" in the face of what he referred to as the "leftist tyranny" of President Barack Obama and legislative Democrats.
During the primaries for the presidential nomination of the Republican Party in 2016, Thomas voted for Ted Cruz.
She became a supporter of Donald Trump once he was chosen as the Republican nominee, and she joined the advisory board of Turning Point USA at the same time.
Thomas's provocative statements on social media have brought her a lot of attention; The Washington Post described them as "blatantly biased and deceptive propaganda."
On Facebook, she has ridiculed proponents of gun control, including students who survived the shooting at Stoneman Douglas High School, and shared a meme that promotes a conspiracy theory about George Soros.
Ginni Thomas Personal Life
Ginni Thomas and Clarence Thomas tied the knot in the year 1987. The home state of the duo is Virginia.
The year 2002 marked Thomas' transition from the Protestant faith to the Catholic faith of her spouse.
She was moved by his commitment to spiritual practices like praying the Litany of Humility and going to Mass.
Also Read: Robert F Kennedy Net Worth: His Wife, Age, Political Career, And More
She says that Justice Antonin Scalia and his wife, Maureen, are responsible for her husband's decision to return to the Christian faith.
On October 9, 2010, 19 years after Anita Hill's charges of sexual harassment against her husband hampered his Supreme Court confirmation hearings, Thomas left a voicemail for Anita Hill.
The message was left in Thomas's voicemail. In the voicemail, Thomas suggested that Hill should offer an apology to her husband or wife.
In her response, Hill stated that there was no need for an apology and that her testimony from 1991 on her interactions with Clarence Thomas was truthful.
The job history of Virginia Thomas was added to Clarence Thomas's revised financial declarations for the past 20 years in the year 2011.
Ginni Thomas Education
Thomas was born in Omaha, Nebraska, to Donald Lamp, an engineer and business proprietor, and Marjorie Lamp, a stay-at-home mother.
Her parents were both ardent Republicans. Thomas participated in student government, the debate society, and the Republican club during his time at Westside High School in Omaha.
Also Read: John Elway Net Worth: Business Ventures, Endorsements, Career & More!
When she was a senior in high school, she intended to run for Congress. She initially attended a Virginia women's college due to its proximity to the nation's capital, but later transferred to Creighton University to be closer to her partner.
Prior to attending Creighton University, where she earned a Bachelor of Arts in political science and business communication in 1979 and a Juris Doctor in 1983, she worked as a legislative aide for Representative Hal Daub.
Shone Palmer
I've been writing about LGBTQ issues for more than a decade as a journalist and content writer. I write about things that you care about. LGBTQ+ issues and intersectional topics, such as harmful stories about gender, sexuality, and other identities on the margins of society, I also write about mental health, social justice, and other things. I identify as queer, I'm asexual, I have HIV, and I just became a parent.