Cody Ware Arrested: NASCAR Driver Cody Ware Arrested On Felony Assault Charge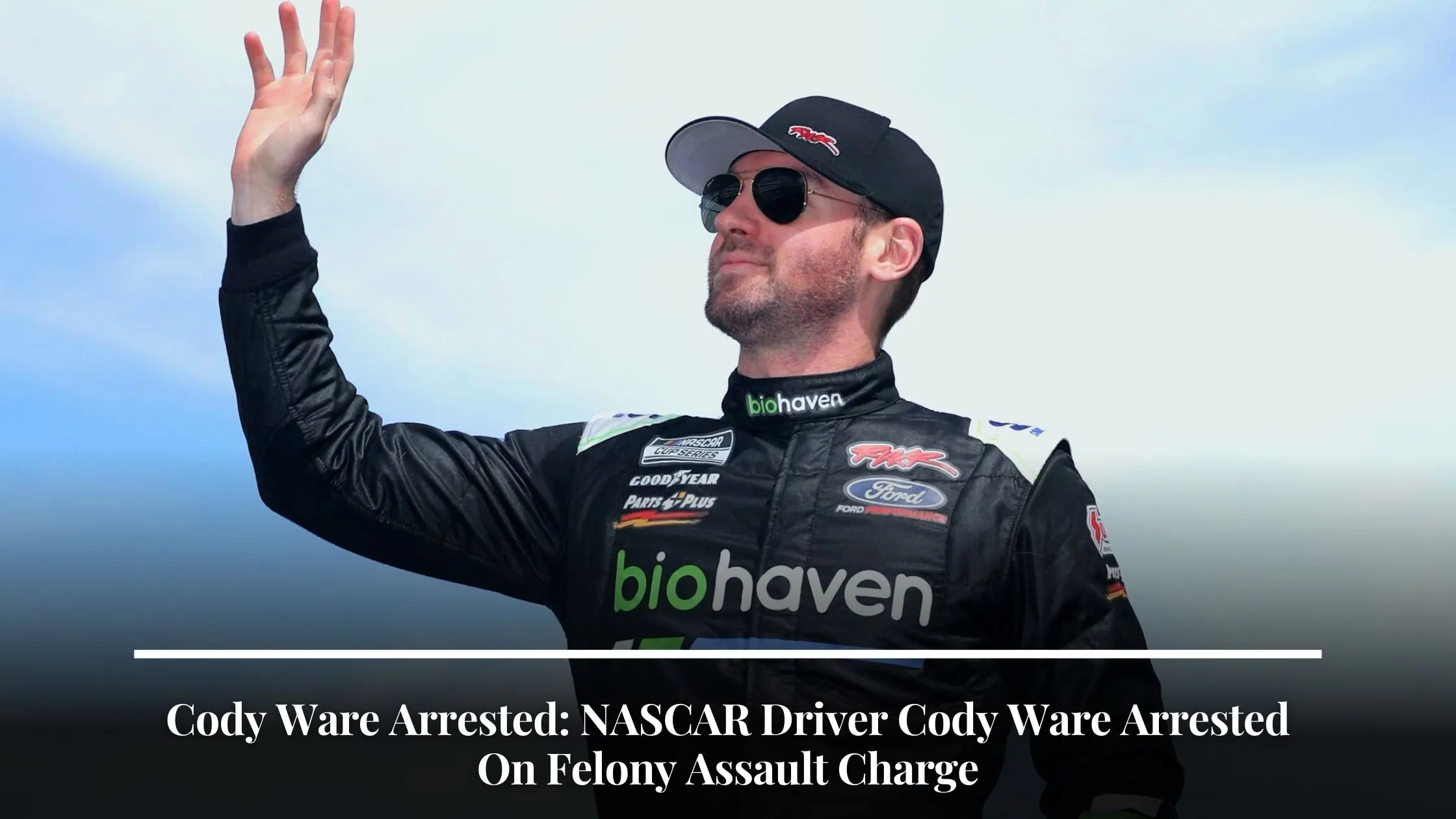 Cody Ware, who is also the son of the owner of Rick Ware Racing, who drives the No. 51 car for his father's company at the Nascar competition, has been arrested and charged with misdemeanor assault and felony assault by strangulation which led to severe injury on the victim.
The horrific incident happened in the affluent and well-known town of Mooresville, North Carolina, at midnight on April 3.
He was quickly taken into custody and was only released later after he had signed a bond of $3,000.
Following his arrest and ongoing investigation, NASCAR officials issued a suspension for ‌Cup Series driver Cody Ware.
Can Cody Ware Participate At Bristol Motor Speedway?
Cody Ware could not participate in the weekend event at Bristol Motor Speedway, where Christopher Bell won the race with his No.20 Toyota.
Matt Crafton took over Cody's spot in the No.51 Ford in the race at Bristol, which he did not finish the race. ‌
The replacement came after Rick Ware Racing released an official statement on Twitter announcing the news.
The tweet reads "Cody Ware will step away from racing this weekend at Bristol Motor Speedway to focus on a personal matter. Matt Crafton will drive the No. 51 Ford Mustang for Rick Ware Racing."
They continued to flaunt Matt Crafton's achievements, such as his 500 overall starts in NASCAR racing, becoming the back-to-back champions in the NASCAR Craftsman Truck Series in 2013 and 2014.
They concluded their statement by asking for privacy for ‌Cody and his family during this time.
NASCAR also released an official statement on Twitter following up on their indefinite suspension of Cody Ware from competing in any race until the investigation is completed.
Shortly after they issued an indefinite statement, Rick Wave Racing released another statement in response to the NASCAR decision.
In the statement, they expressed their disappointment and said that they would be cooperating with the authorities in the matter.
They wrote that they were aware of the incident involving their racer, Cody Ware, and his indefinite suspension from NASCAR until the investigation.
They added that they firmly accept and understand the decision of NASCAR in the matter.
They continued that the Rick Ware Racing team and Cody Ware are willingly cooperating with the investigators on the matter as the process takes its course.
"RWR is committed to continuing our multi-car efforts in the NASCAR Cup series and is in the process of finalizing our plans for the N.51 entry at Martinsville Speedway, and beyond," they concluded in their statement.
The suspension of the driver has received a lot of backlash from Twitter. While one user claims that if NASCAR decides to suspend every driver who gets tangled in these unproven claims, then what could be the benefit of the Constitution – innocent until proven guilty?
The Twitter user disagrees with the decision of NASCAR to suspend any driver until they were found guilty.
While many other Twitter users have been vouching for NASCAR for their decision and hope to never race for his wrongdoing.
Even when many of these users are not aware of the facts, there are still a few who are standing up for what they believe is right.
Read More: Louisville Bank Shooting Video: Footage Of Police Confronting Suspect With Gunshots
As of now, the incident is fresh and neither the authorities nor the suspect has released a statement.
Moreover, the name of the victim has also not been issued. So it is unknown whether the allegations are true or not.
However, the decision of the driver and Rick Ware Racing to replace him would be really effective for the team, as Cody could be stressed and mentally struggling with the issue. Only time can tell whether he will be found guilty or not.
Shone Palmer
I've been writing about LGBTQ issues for more than a decade as a journalist and content writer. I write about things that you care about. LGBTQ+ issues and intersectional topics, such as harmful stories about gender, sexuality, and other identities on the margins of society, I also write about mental health, social justice, and other things. I identify as queer, I'm asexual, I have HIV, and I just became a parent.