Tiffany Smith: Mom Of Teen YouTube Star Sued For Sexual Abuse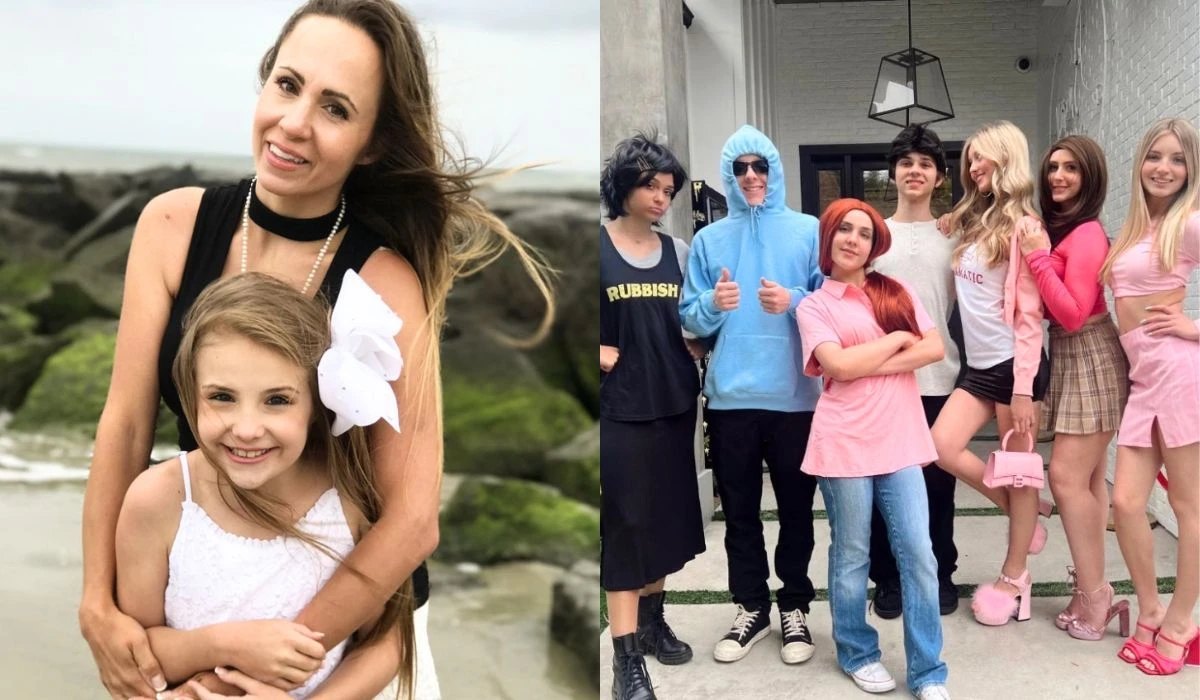 Tiffany Smith, the mother of a viral YouTube star had been accused of abusing a dozen or so of her daughter's young co-creators on the channel she helped her daughter launch.
Tiffany Smith is the parent of a young woman who became famous due to videos she posted on YouTube. To learn more about Tiffany Smith and the evidence supporting the charges made against her, please scroll down the page.
Who Is Tiffany Smith?
The lawsuit was filed against Tiffany Smith, whose daughter Piper Rockelle, a YouTuber who is 15 years old. The 11 teenage video creators asserted that they were abused, and they claimed that they were not compensated for their work.
Allegations of child abuse have been made against the mother of adolescent YouTuber Piper Rockelle, who is being accused of caressing her children's buttocks and sending images of her daughter's underwear to a male fan so that he can "sniff it."
11 adolescents who appear on the YouTube channel that is owned by Tiffany Smith, 41, have filed a lawsuit against her, alleging that she verbally and physically abused them.
According to a complaint that was lodged against Smith in January 2022 by 11 members of the "Piper Squad," Smith would harass the children and encourage them to participate in oral sex and wear scant attire to accentuate their "bulges" in online videos.
The complaint was submitted by members of the "Piper Squad." Hearings, in this case, will give the public a unique opportunity to gain insight into the lucrative and mostly uncontrolled world of youth YouTube stardom.
Must Read: Who Is Darius Paduch? Urologist Accused Of Sexual Abuse Of Patients
What Is The Truth About The Allegations?
According to the complaint, Tiffany Smith boasted "makes kiddie p*rn," encouraged the minors to act "sexy," and subjected them to "harassment, molestation, and abuse." She also allegedly encouraged the minors to engage in sexual activity.
Sawyer Sharbino, Donlad Dougher, Corrine Joy, Connor Cain, Symonne Harrison, Ayden Mekus, Hayden Haas, Walker Bryant, Sophia Fergi, Claire Rocksmith, and Reese Rocksmith are suing Smith and her boyfriend Hunter Hill for a total of ten million dollars.
Each of the plaintiffs is seeking two million dollars. According to a number of media outlets, Rockelle's net worth is somewhere in the neighborhood of $3 million, and her YouTube channel has more than 10 million subscribers.
According to the allegations made in the lawsuit, Smith never provided compensation to the plaintiffs for the use of their likeness in the promotion of Piper's content. Nevertheless, they admitted that compensation wasn't discussed or agreed upon in advance.
According to the lawsuit, nine of the video creators quit "Piper's Squad," which resulted in a decrease in the number of clicks and subscribers on their individual YouTube channels.
According to the plaintiffs' allegations, Smith and her partner falsely reported their films as improper or posted their content on po*n sites in order to get them banned from YouTube.
According to the lawsuit, this caused each of them to lose out on the opportunity to bring in additional cash.
Tiffany Smith countersued for $30 million in July, claiming that the plaintiffs' mothers were conspiring together to extort money by making up lies about any purported sexual abuse, but she abandoned the countersuit shortly after.
She claimed that the plaintiffs' mothers were working together to extort money by making up lies about any alleged sexual abuse.
According to reports, one of the attorneys for the plaintiffs referred to Smith's assertions as being "baseless." Piper had just turned 9 years old when she became a viral phenomenon on the internet.
After Business Insider contacted YouTube in February 2022 to discuss the multiple charges made against Tiffany Smith and Hill, her channel, which had more than 10 million subscribers, was demonetized at that time.
Also Read: Who Is Terry Sanderson? The Utah Doctor Who Sued Gwyneth Paltrow Ski Collision
Shone Palmer
I've been writing about LGBTQ issues for more than a decade as a journalist and content writer. I write about things that you care about. LGBTQ+ issues and intersectional topics, such as harmful stories about gender, sexuality, and other identities on the margins of society, I also write about mental health, social justice, and other things. I identify as queer, I'm asexual, I have HIV, and I just became a parent.