The Legendary Poker Player Doyle Brunson Died At 89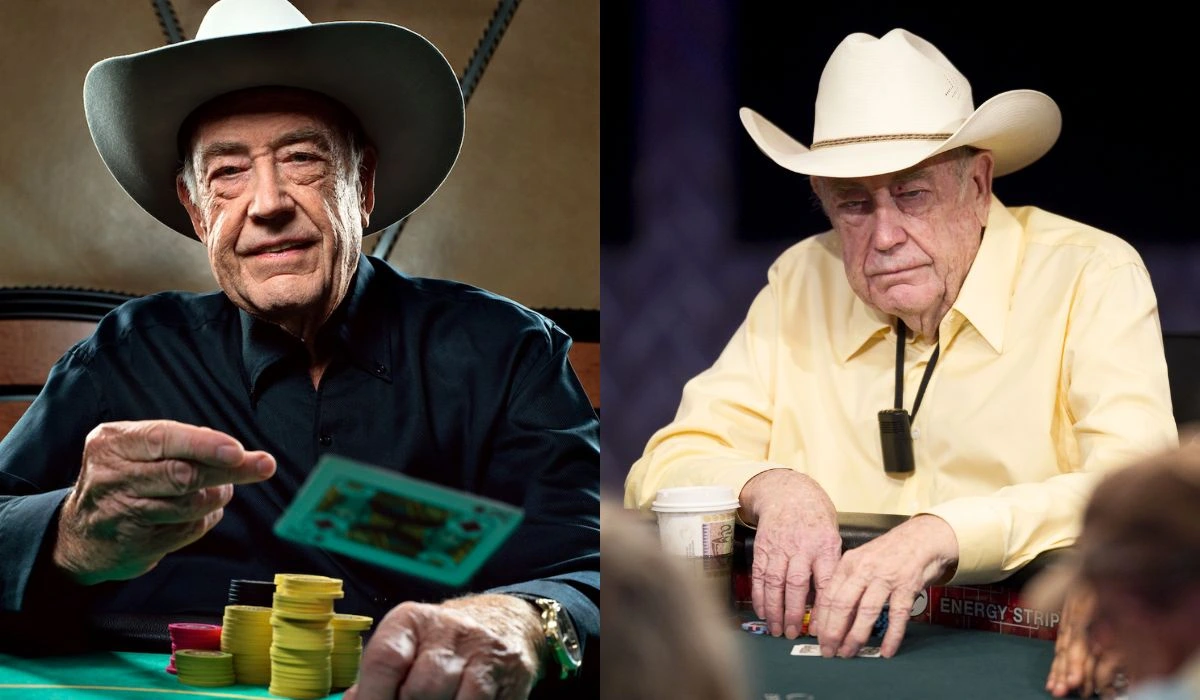 The Godfather of Poker, Doyle Brunson, died in Las Vegas on Sunday according to his agent. The 89-year-old Brunson was one of the most influential poker players of all time.
According to a statement made by the Brunson family and shared on Twitter by Brunson's agent, Brian Balsbaugh, Besides being a significant poker gamer and world champion, Brunson was a beloved Christian man, husband, father, and grandfather.
Doyle Brunson, also known as Texas Dolly, was a giant of the poker world who contributed to the game's acceptance by the public.
Who Is Doyle Brunson?
Doyle F. Brunson was an American poker player who played professionally for more than 50 years.
He won the Main Event of the World Series of Poker (WSOP) twice, was inducted into the Poker Hall of Fame, and wrote several poker-related books.
Doyle Brunson was the first individual who won $1 million in a poker tournament. He finished his career with ten WSOP bracelets, which places him second all-time behind Phil Hellmuth's sixteen bracelets.
He also holds the distinction of being one of just four players to have won in the World Series of Poker's Main Event twice, in 1967 and 1977.
Along with Loren Klein and Bill Boyd, Doyle Brunson was one of three players to have won WSOP competitions for four consecutive years.
Brunson is also the first of six players to have won both a World Poker Tour championship and the WSOP Main Event.
On June 11, 2018, Brunson declared he would stop playing in poker tournaments the next season.
He participated in the $10,000 2-7 Single Draw at the 2018 WSOP on that day. He reached the final table and took sixth, collecting $43,963.
Must Read: Who Was Micah Meggs? Olivia Plath Brother Died In An Accident
Doyle Brunson: The Legendary Poker Player
From its birth as a game of world-class players in the 1970s to the TV boom in 2003 and beyond, Doyle Brunson's influence on poker played a crucial role in the game's rapid growth.
His early WSOP victories led to popularity, and in 1978 he published the "Super System" strategy book. The 600+ page book was ground-breaking since it was among the first to offer anyone who was willing to read it in-depth professional knowledge.
In 2005, Doyle Brunson released the "Super System 2" sequel.
The "Super System" knowledge has served as the cornerstone for the games of countless amateur and recreational professional poker players.
Since then, poker has developed into a game of complex analytics, with top players using sophisticated computer solvers to improve their games.
Although Super System's content is out of date, its significance in poker history is not.
Due to his fame, competitive style, and attitude, Doyle Brunson was frequently mentioned in broadcasts of WSOP tournaments and high-stakes cash games.
Brunson used a weak opening hand of 10-2, which became his trademark, to win each of his WSOP main event victories.
Until his late 80s, when televised poker switched to online streaming, Brunson kept playing at high stakes.
Brunson often repeatedly said that they don't stop playing because they became old but are old because they are not playing.
Doyle Brunson: Family
Doyle Brunson was married to Louise in 1965, and the couple had three children. His daughter Doyla died at 18 due to a severe heart-valve condition.
Brunson's son Todd is a seasoned poker player. They are the first father-son duo to win World Series bracelets after Todd won the $2,500 Omaha Hi-Lo event at the 2005 World Series of Poker.
Brunson's daughter Pamela has competed in the 2007 and 2009 main events of the World Series of Poker, defeating Todd and Doyle Brunson both times.
Also Read: Who Are Mike Budenholzer Brothers, Jim, And Joe Budenholzer? One Of Them Died?
Shone Palmer
I've been writing about LGBTQ issues for more than a decade as a journalist and content writer. I write about things that you care about. LGBTQ+ issues and intersectional topics, such as harmful stories about gender, sexuality, and other identities on the margins of society, I also write about mental health, social justice, and other things. I identify as queer, I'm asexual, I have HIV, and I just became a parent.