The Crippling Lake Effect Is Expected To Cause Feet Of Snow In Western New York!
Within the next few days, portions of western and northern New York are predicted to receive three to six feet of snow from a lake effect snowfall that could be historically significant. Over Lake Ontario and Lake Erie, bands of snow have already developed.
According to sources, the precipitation is predicted to turn into a lengthy period of heavy snowfall in the Buffalo and Watertown areas later this week and into the weekend. It also appears that sections of New York state will be hit by a snowstorm that could close roads and immobilize cities for days.
The potential for this event to create a snowfall that may be measured in feet for Buffalo's higher elevations is extremely real. The Buffalo National Weather Service provides this data.
It Will Be The Heaviest Snowfall To Date In New York
The first batch of snow is predicted from Wednesday evening through Thursday morning. According to the National Weather Service in Buffalo, accumulations might reach as high as 9 inches. A protracted lake effect snow event will begin in Lake Erie and Lake Ontario. For the Buffalo and Watertown regions, late this week through the weekend, this will probably involve crippling snowfall.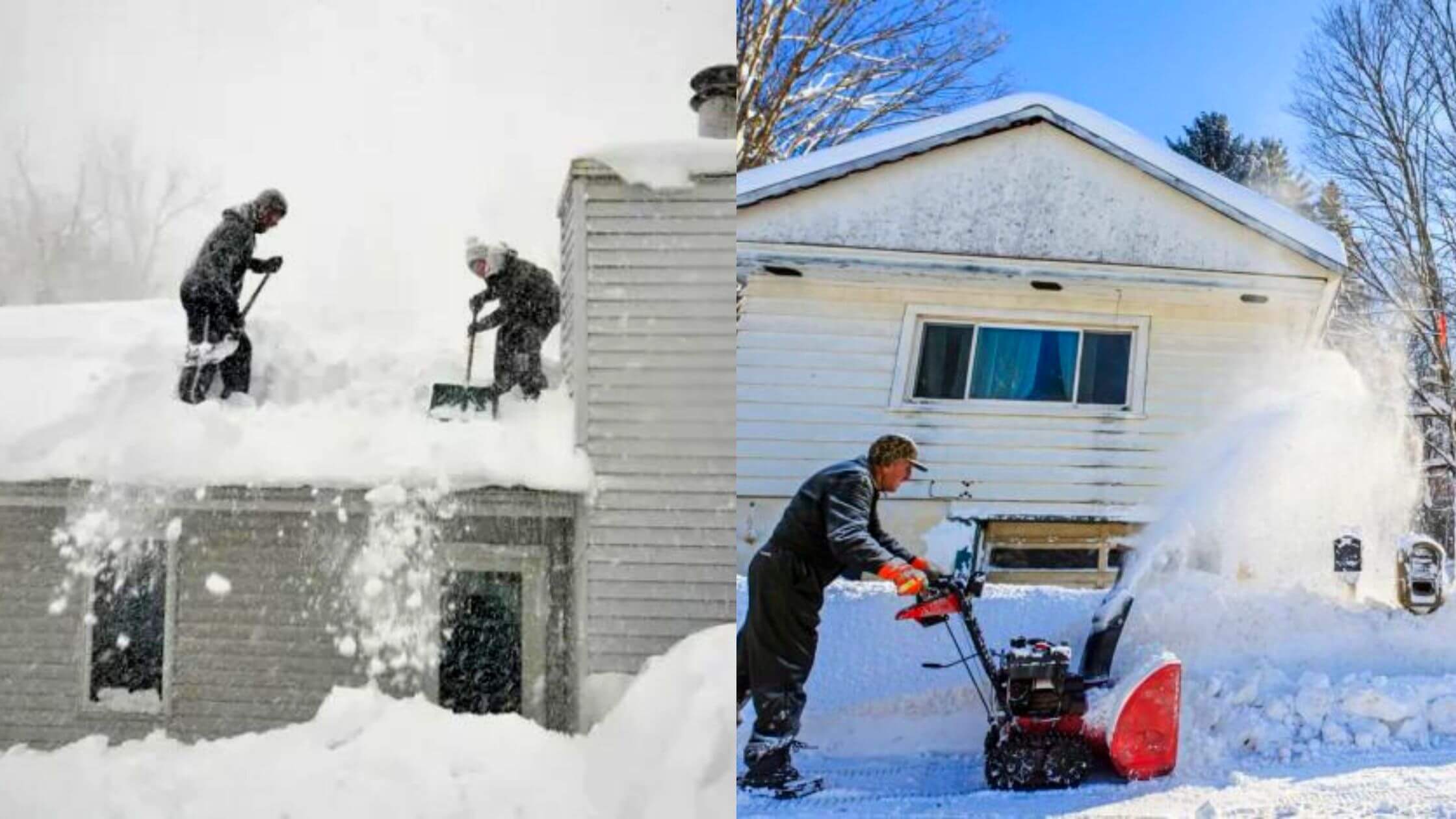 If we look at the climatological context, this condition is caused by cold air pouring in from Canada. After that, the warmer waters of Lake Erie and Lake Ontario will be swiftly passed by this frigid air. The air above these lakes is relatively warmer than the surrounding ocean, so clouds will form due to the air rising. The precipitation will finally form snow because of the colder temperatures. The clouds will then be pushed east of the lake by the wind, causing days-long periods of spectacular snowfall.
The damaging lake-effect snow is anticipated to worsen Thursday night, resulting in snowfall quantities that could be measured in feet for the Buffalo and Watertown metro areas. In light of this, a lake-effect snow warning has been issued for the area by the Buffalo weather office. According to the warning, a 2 to 3-foot snowfall is predicted, with the possibility of up to a 4-foot accumulation.
Thunderstorms Are Expected To Impact Areas Of Buffalo
The National Weather Service predicts that visibility may occasionally dip to almost zero and that snow will blanket the roads, making travel dangerous or practically impossible. Kathy Hochul, the governor of New York and a native of Buffalo, issued an emergency declaration ahead of the onslaught, urging locals to be cautious and forgo unnecessary travel while the weather is severe.
In the heaviest snow bands, snowfall rates of up to 3 inches per hour are possible, according to Fox Weather. Thundersnow is a sporadic meteorological occurrence.
Highmark Stadium in Orchard Park will host the Buffalo Bills and Cleveland Browns. But it must stop because of the high alert for the snowstorm that is in effect right now. Coach Sean McDermott said the squad worked out indoors on Wednesday and has been in touch with the NFL about the possibility of relocating or delaying the game.
The weather service predicted that the snowfall would be the heaviest on Thursday evening and continue through Friday, with brief periods of extremely heavy snowfall over the weekend. As a result, Buffalo is expected to experience the worst weather on Friday, when two to three inches of snow are expected to fall every hour.
Responders are bracing themselves for the worst, including roof collapses by snowfall and downed power lines. The historic snowstorm that hit Buffalo in November 2014, when six feet of snow were measured there, as compared by the Buffalo NWS office, who noted that the lake effect snow arrangement is analogous.
Shone Palmer
I've been writing about LGBTQ issues for more than a decade as a journalist and content writer. I write about things that you care about. LGBTQ+ issues and intersectional topics, such as harmful stories about gender, sexuality, and other identities on the margins of society, I also write about mental health, social justice, and other things. I identify as queer, I'm asexual, I have HIV, and I just became a parent.