FIFA Threatens To Ban Pro-LGBTQ 'One Love' Bands During World Cup!
Middle Eastern nations have imposed various punishments, including the corporal penalty and even the maximum sentence, on those found guilty of homosexuality and "sodomy." Anyone who belongs to the LGBTQ community may be imprisoned in Qatar. To support the LGBTQ community, the participating European teams in the 2022 FIFA World Cup in Qatar have already made this decision.
During the competition, they intended to support LGBTQ rights by donning "OneLove" armbands, which are essentially anti-discrimination symbols. Unfortunately, FIFA had other plans, and the team was forced to withdraw their support. According to reports, FIFA, the organization that governs soccer internationally, warned them that doing so would result in punishment.
Seven major national teams and England are giving in to FIFA pressure and would not support LGBTQ rights by donning a rainbow armband. When it came to donning OneLove anti-discrimination armbands during their opening World Cup games, the soccer federations of England, Wales, Belgium, Denmark, Germany, and the Netherlands were among those who backed down.
Soccer Federation's courageous stance in the face of FIFA sanctions
FIFA has made it very clear that if captains wear armbands on the playing field, there will be consequences for the sport. The national soccer associations of each country issued a joint statement that took a hard stance on the LGBTQ issue and advised the teams against displaying any support.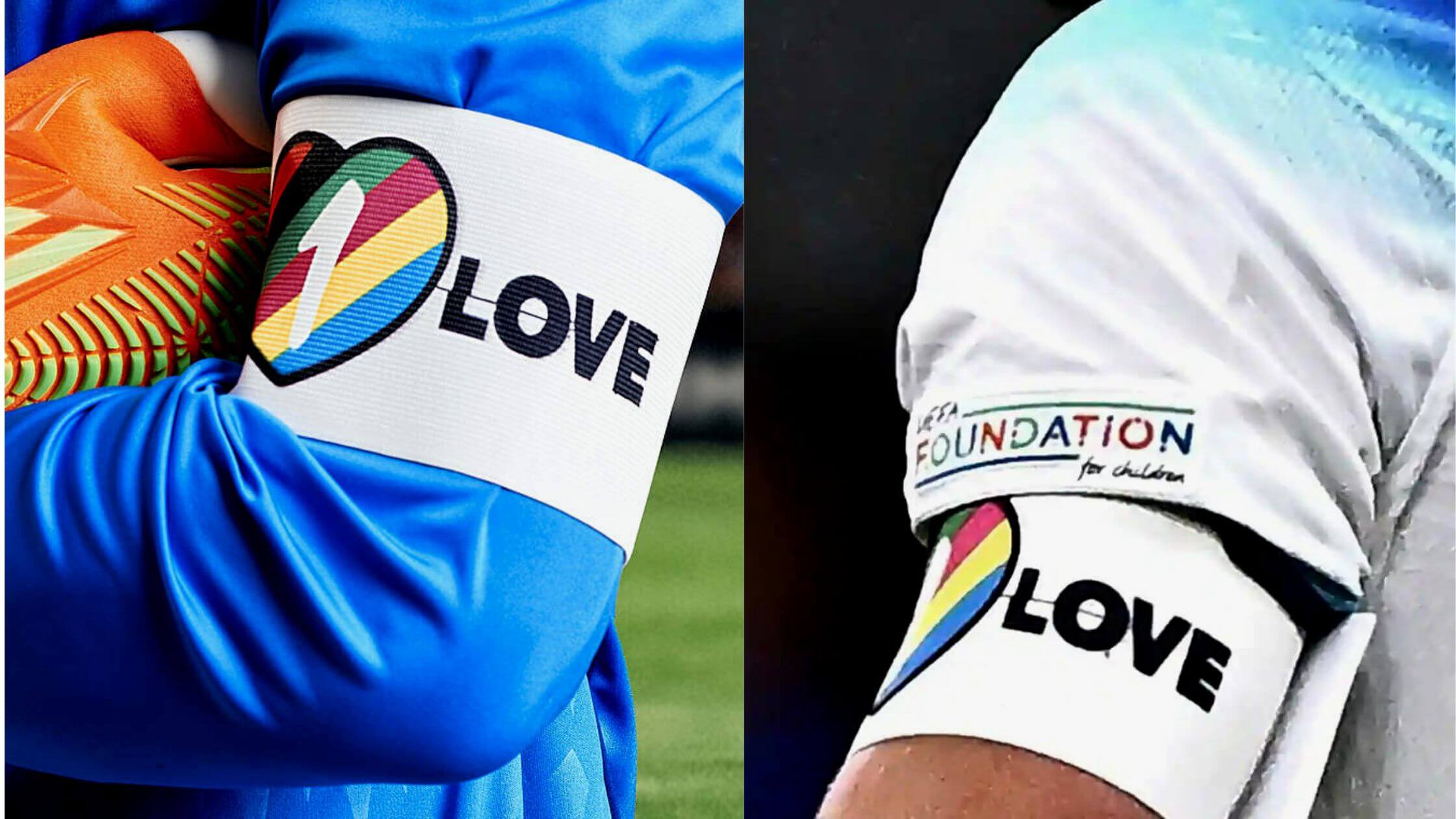 The national federations argued that they couldn't put the players in a situation where they might be suspended from their sport. The penalties can be as severe as the cancellation of reservations. So, the captains have been instructed by their respective national soccer federations to refrain from attempting to wear the armbands during World Cup matches.
All three teams from England, Wales, and the Netherlands had games scheduled for Monday, and at first, they were required to cover any fines associated with displaying the armband. Many European teams declared their intent to wear the armband ahead of the biggest sporting event in the world and were steadfast in their commitment.
The federations bravely declared that while they were willing to pay fines, they couldn't bear the idea of their captains receiving a "warning" before the game. Same-sex unions and homosexuality are both forbidden in the Gulf countries. FIFA consequently informed players who wore the armband that they would receive a yellow card.
Players must accept two yellow cards instead of just one to be ejected from a game, in case you need a quick reminder. At first glance, that doesn't appear to be a big deal. The player may be permanently suspended if they receive two yellow cards in a single game.
The groups voice their frustration
The FIFA tournament's selection of Qatar as the host nation has drawn criticism from many teams. There is no secret in the world about Qatar's record on migrant workers, gender equality, and LGBTQ rights. The Head of FIFA, Gianni Infantino, spoke to the media in an incredible press briefing on Saturday.
Before criticizing Qatar's royal family for imposing a medieval rule on its citizens, he claimed that European nations should apologize for the subsequent 3,000 years.
FIFA has severely criticized wearing the "rainbow" armband, but the "anti-discrimination" armband has received a thumbs up. In the meantime, FIFA announced that all team captains would be permitted to don an armband that reads "No Discrimination" in response to the requests made by the football associations.
It is disgusting and dishonorable that FIFA forbids players from criticizing Qatar's authoritarian government. FIFA also instructed Belgium to take the word "love" out of their inside-of-shirt text in place of the OneLove bands. This unjust decision is another illustration of how FIFA is appeasing one of the most anti-LGBTQ governments in the world.
Shone Palmer
I've been writing about LGBTQ issues for more than a decade as a journalist and content writer. I write about things that you care about. LGBTQ+ issues and intersectional topics, such as harmful stories about gender, sexuality, and other identities on the margins of society, I also write about mental health, social justice, and other things. I identify as queer, I'm asexual, I have HIV, and I just became a parent.