University Of Utah Professor Internationally Acclaimed For Photo Display Of LGBTQ!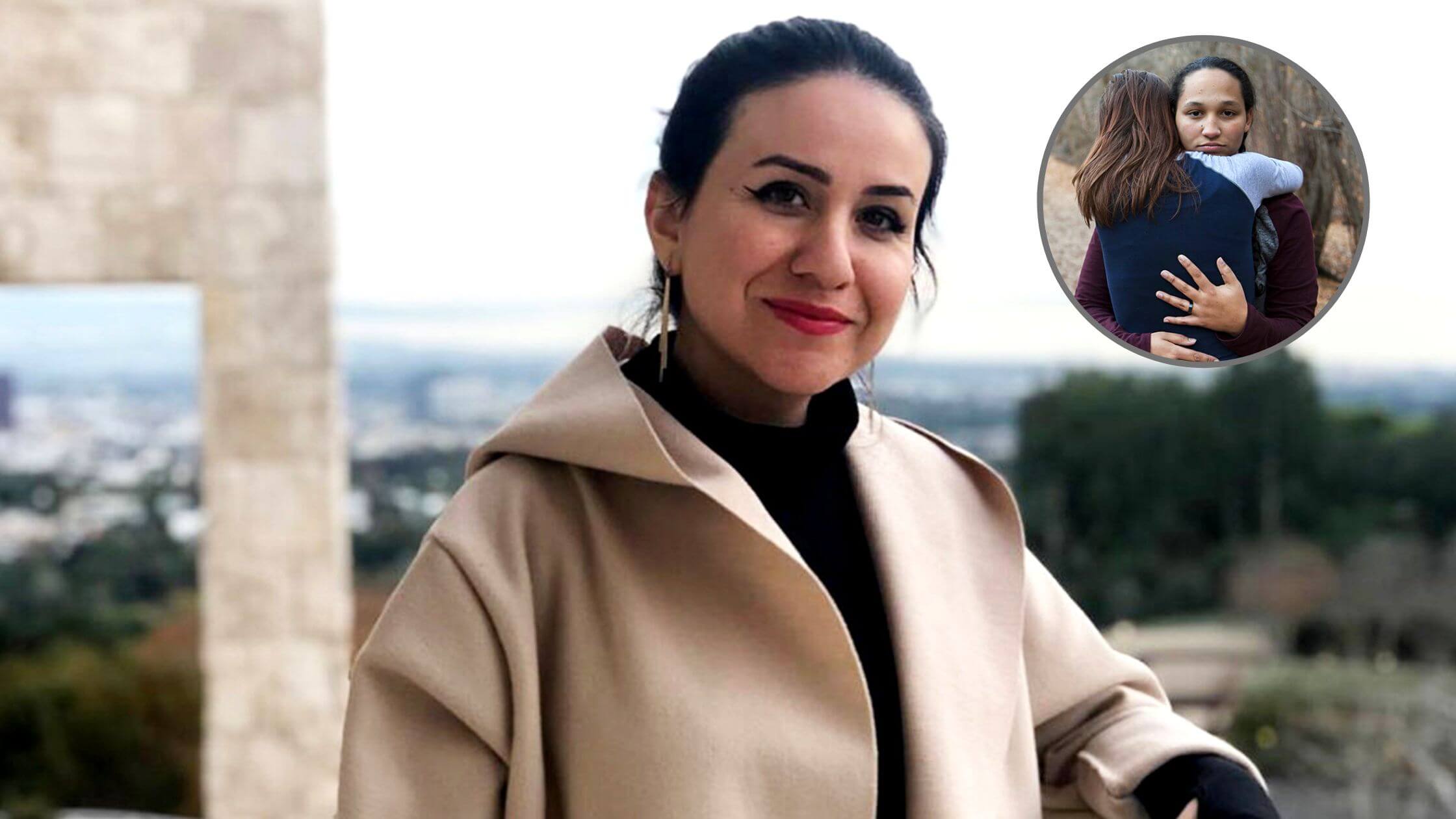 Logan, Utah: Fazilat Soukhakian, a Utah State University professor and Iranian photographer got international recognition for capturing the real struggles of queer people living in Utah. Her photograph is entitled "LGBTQ IN Utah" ten photos of her selected for the Photolucida arts platform connects the international, national, and regional photography community based in Portland Oregon.
She started her project named LGBTQ in Utah in 2019 five years ago. she took her time to study the queer community to add more things to her knowledge. She took the photos from the outdoor setup and covered more affectionate poses which can normalize and generate ideas of LGBTQ+ affection. And she photographed it well and with ease.
Fazilat soukhakian Is proud to be an Iranian woman
Fazilat Soukhakian grew up in Iran, a land of still hesitating to accept LGBTQ people and punish the community to even death penalties. She saw many people struggling there to live with their original identities. Fazilat Soukhakian came from the US to Utah in 2015. The reason behind her move to America was she knew facts about the state that is completely the land of freedom.
But even though she lived in that modern country, there were also witnessed people challenged with discrimination, and punishments like in her own country. She got opportunities to interact with people belonging to the LGBTQ community and know their problems. She met with the people who lost their jobs with their sexual identity.
In her photographs, her subjects are not with their pleasant smile, she wants to capture the real sides of the queer people struggling to survive with their own identities. Fazilat Soukhakian likes to support queer people.
In her words, until she started to work on this project these things are not like this. Now she is proud to be an Iranian woman. Young women in Iran are brave. LGBTQ in Utah photographs we can only see online. Fazilat Soukhakian likes to arrange a physical exhibition at Utan State University in the future.
About Fazilat soukhakian
Fazilat Soukhakian is an Iranian photographer and scholar. Assistant professor of photography at Utah State University. Born in Iran. She has her undergraduate in photography from Tehran University in Iran. she moved to the United States in 2011. She did her masters in Fine Arts and later her Ph.D. from the University of Cincinnati in architectural history and visual studies.
She started her profession as a photojournalist and is known as one of the female photojournalists in Iran in a news agency. Fazilat Soukhakian is interested to highlight human interest stories. she always observes her surroundings to notice issues and concerns related to gender inequality and national identity. Her photographs were displayed worldwide and got many awards.
Photographs of Fazilat soukhakian
Photographs Fazilat Soukhakian's photographs were always questionable in nature. What it means how generates the idea in the contemporary world are the continuous questions faced by her. Fazilat Soukhiakan captured photos of the queer community who are struggling to survive with their real identity. Her project aims to help people to normalize and understand how the community marginalized and the LGBTQ+ people also have affection.
She framed the real heterosexual couples to present the reality behind that. She displayed the photographs online without any caption on them. She got inspired by the American sociologist and muckraker photographer Levis Hine. his powerful photography was showing magic in a change in society towards this kind of human-affected problem.
Diane Arbus, Sally Mann, Stephen Van Fleteren, Abbas Attar, Bahman Jalali, and Nan Goldin are other artists made an influence her. In her words, photographs are powerful media. It can preserve history for decades. Photographs can speak without words. People believe in the power of photographs, to tell the truth.
Shone Palmer
I've been writing about LGBTQ issues for more than a decade as a journalist and content writer. I write about things that you care about. LGBTQ+ issues and intersectional topics, such as harmful stories about gender, sexuality, and other identities on the margins of society, I also write about mental health, social justice, and other things. I identify as queer, I'm asexual, I have HIV, and I just became a parent.