Right-Wing Influencers And Media Amplify Anti-LGBTQ Sentiments After Colorado Shooting
Libs of TikTok is one of many "far-right" voices that journalists like Brandy Zadrozny and Ben Collins have been covering. They might be to blame for fostering an anti-LGBTQ culture where particular violence might take place.
For another instance, many online users felt that Carlson's comments regarding the tragic shootings in Colorado were weak. Carlson called attention to the anti-LGBTQ propaganda he frequently spreads to the millions of viewers of his prime-time program. These individuals do not work as media journalists or opinion writers.
According to rumors, they are responsible for reporting the news. Republican politicians, including Florida Governor Ron DeSantis, were blamed by liberal reporters and commentators elsewhere.
For The LGBTQ Community, Tucker Carlson Is No Ally
The discourse echoes what LGBTQ activists have been warning about for months. The most prominent are the untrue allegations that LGBTQ individuals and events are grooming or sexualizing children.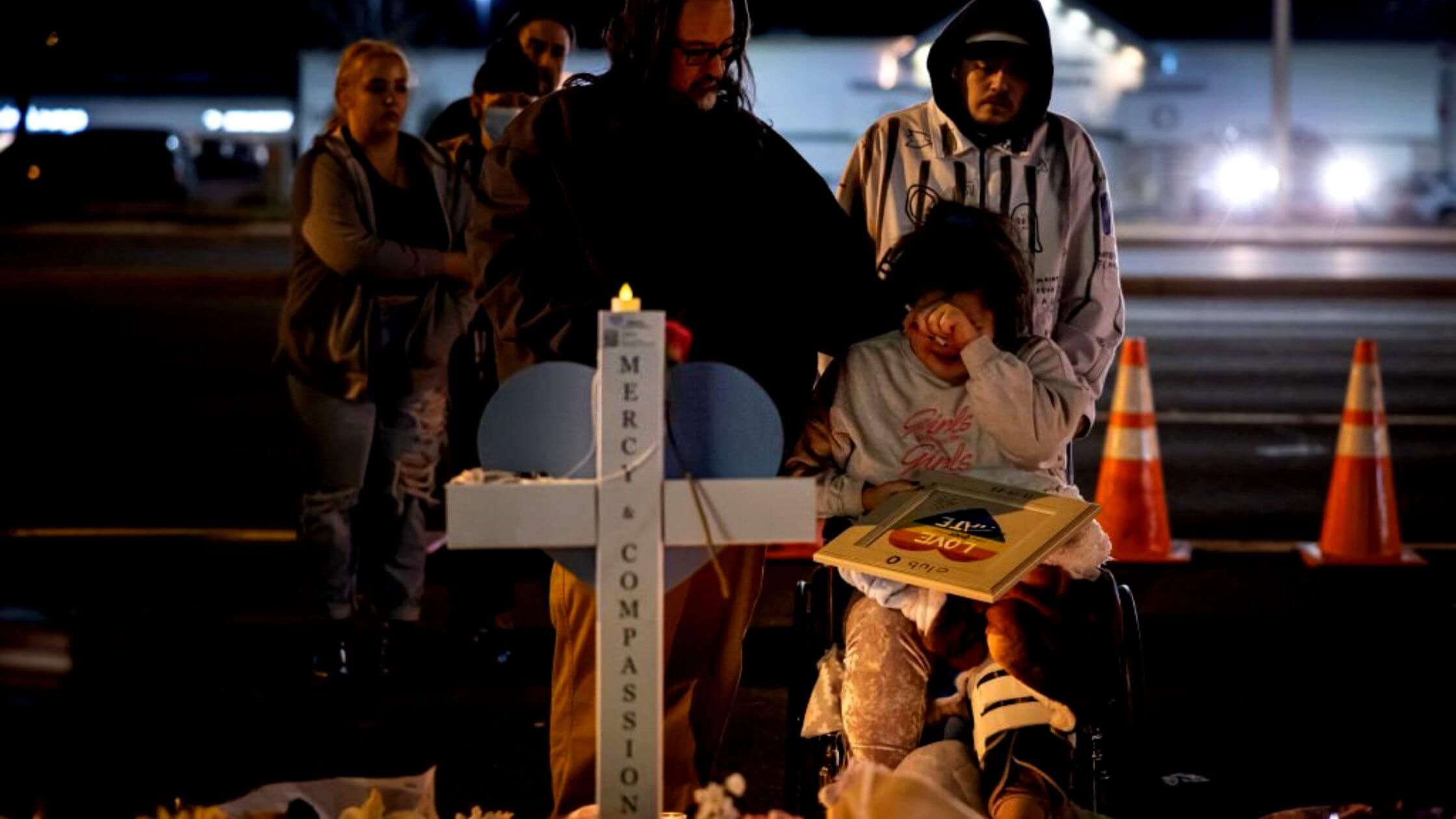 Even though the motive of the Colorado shooter is unknown, many believe that he was brainwashed against LGBTQ people, and a select few media personalities should be held publicly accountable for this.
Five counts of first-degree murder are currently being brought against the main suspect Anderson Lee Aldrich. Additional charges against him included five counts of bias-motivated, or "hate," crimes that resulted in bodily harm. According to reports, Aldrich will appear in court for the first time on Wednesday.
Regarding the suspect's alleged history of making a bomb threat in 2021, Fox News host Tucker Carlson denounced the shooting on Monday night. But three minutes into Carlson's nearly 15-minute monologue, a visual with the words "STOP SEXUALIZING KIDS" appeared on the screen.
Tuesday night, Carlson had a guest who claimed that shootings would continue to occur until the villainous ideology that targets children was put an end to. The hypocrisy is unacceptable in this case, and critics quickly brought up Carlson's prior commentary.
Tucker ignored his crucial contribution to inciting violence with convenience. Tucker Carlson wants to act as if he is terrified of violence. However, he only recently invited Christopher Rufo to discuss how drag queens were "sexualizing" and significantly affecting children.
Online Numerous False Rumors Are Dangerous
LGBT people have long been portrayed as pedophiles and groomers by influential and powerful anti-LGBTQ media figures. Additionally, well-known influencers frequently and falsely link LGBTQ individuals with child sexism.
In recent days, they have kept up this practice. It seems like stereotypes never end! These prejudices encourage individuals to violently discriminate against gay people and other LGBTQ individuals as morally justified.
In a particularly noteworthy incident, conservative internet personality Tim Pool made fun of the Colorado shootings.
Recently, Pool mentioned on Twitter that Club Q held a grooming event. In light of this, Pool's tweet was denounced as false and an "insanely foolish and dangerous comment to make, by the LGBTQ program director at Media Matters.
The LBTQ Has Endured Enough!
Rep. Marjorie Taylor Greene wasted no time condemning the LGBTQ community in the aftermath of the shooting. She released a video in which she attacked the left's support for the LGBTQ community and their sexualization of children.
The California State University Center for the Study of Hate and Extremism released recent studies on hate crimes against LGBTQ people. According to the researchers, there were 51% more incidents of hate crimes against LGBTQ people in major cities in 2021.
Another incident involved the conservative podcaster Jack Posobiec, who prompted his 1.7 million listeners to purchase T-shirts in a manner that was deemed to be highly inappropriate.
"Boycott Groomers, bring ammunition,"- read the slogan on the T-shirt. Where this nation is going in the present is unknown. Liberalism, which was once the epicenter of all revolutions, is currently marred by intolerance and mass shootings.
Shone Palmer
I've been writing about LGBTQ issues for more than a decade as a journalist and content writer. I write about things that you care about. LGBTQ+ issues and intersectional topics, such as harmful stories about gender, sexuality, and other identities on the margins of society, I also write about mental health, social justice, and other things. I identify as queer, I'm asexual, I have HIV, and I just became a parent.