Amber Heard File Against Ex-Husband Johnny Depp For Defamation Loss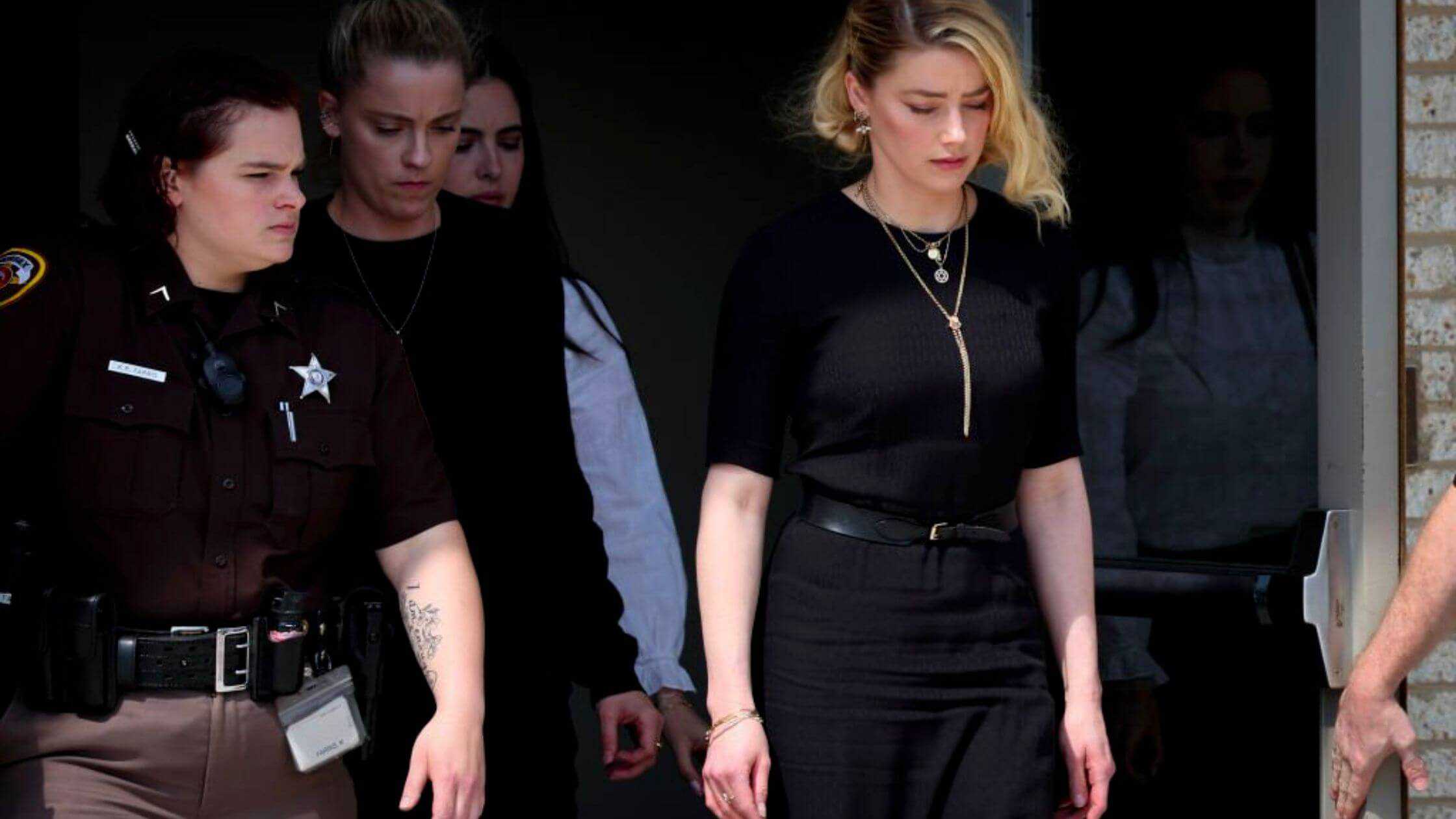 The trial footage of Johnny and Amber immediately comes to mind when there is yet another legal development in the scandalous affair. The Virginia defamation trial films involving Johnny Depp and Amber Heard swamped YouTube shorts, Instagram reels, and other online video platforms in 2022.
However, given that it is making headlines once more, it is an ongoing incident. Even those who have been present to record every court filing and harsh social media response are becoming increasingly irritated as the matter continues.
The attorneys for Amber Heard had been preparing to make a special request to a Virginia judge in light of the most recent developments in the defamation cases. The plaintiffs are appealing the $50 million defamation lawsuit brought by Johnny Depp against Amber. And do we all know how it will end?
Depp and Heard have attempted to appeal the decision in the past month. The ruling stated that both sides had slandered one another if memory serves us correctly. In a way, Heard's Washington Post op-ed that denigrated Depp also did the same for Depp. Depp, though, has spoken through a statement from his lawyer. Depp continues to contend that he shouldn't be punished for disparaging her.
A Quick Background Check On The Defamation Trial
Let's look at the situation's history to see what all the commotion is about. Evidently, in a 2018 opinion piece, she penned for The Washington Post, which later had wildly inaccurate repercussions for Depp, who was then his marriage.
Amber identified herself as a public advocate for domestic violence in the opinion piece. Depp alleges that despite not being specifically mentioned in the article, he lost out on lucrative acting opportunities due to Amber Heard's assertion.
Due to the assertion, Depp consequently filed a defamation lawsuit against Heard, his ex-wife. Amber has counter-sued her ex-husband, alleging that he has misrepresented her. According to Amber's legal team, the defamatory statements made by Depp's lawyer regarding Amber's abuse allegations were a case in point.
Finally, a jury determined that both Johnny Depp and Amber Heard were accountable for their defamatory statements. The decision was made in light of their legal battles with one another. Nevertheless, according to the verdict, Depp received much more damages from the jury. Legally speaking, the actor was expected to prevail in this.
As the proceedings progressed, Johnny had already won the case in the public's hearts as more and more evidence against Amber Heard came to light. She lost the legal battle and had to deal with the scorn of Depp fans because it was clear that she had made false claims and manipulated the facts.
Also Read: Michael Avenatti Is Sentenced To 14 Years In Prison For Stealing Millions From Clients
The Case Is Up For A Three-Judge Court Of Appeals Panel
Amber Heard's legal team formally challenged the verdict in a defamation action. Johnny Depp filed this defamation, which they claim resulted from false accusations. According to Amber Heard's attorneys, the appeal was filed in light of alleged mistakes made during the trial.
The fact that the trial took place in Virginia is one of the errors mentioned. Additionally, it was alleged that Heard was wrongfully denied the opportunity to present some evidence that would have supported her legal case.
Heard's attorneys also mentioned excluding the libel case from November 2020. Depp's lawsuit against the British Sun tabloid was unsuccessful in the Libel case. Depp was referred to as a wife-beater in one of the tabloids mentioned above's articles.
The appeal further stated that the article above failed to demonstrate any malice on Depp's part. The LA Times reports that a panel will now hear the matter of three judges on the appeals court. Consequently, the case will take longer to resolve than it should have.