Libs Of TikTok's Anti-LGBTQ Hatred Has Just Been Amplified By Tucker Carlson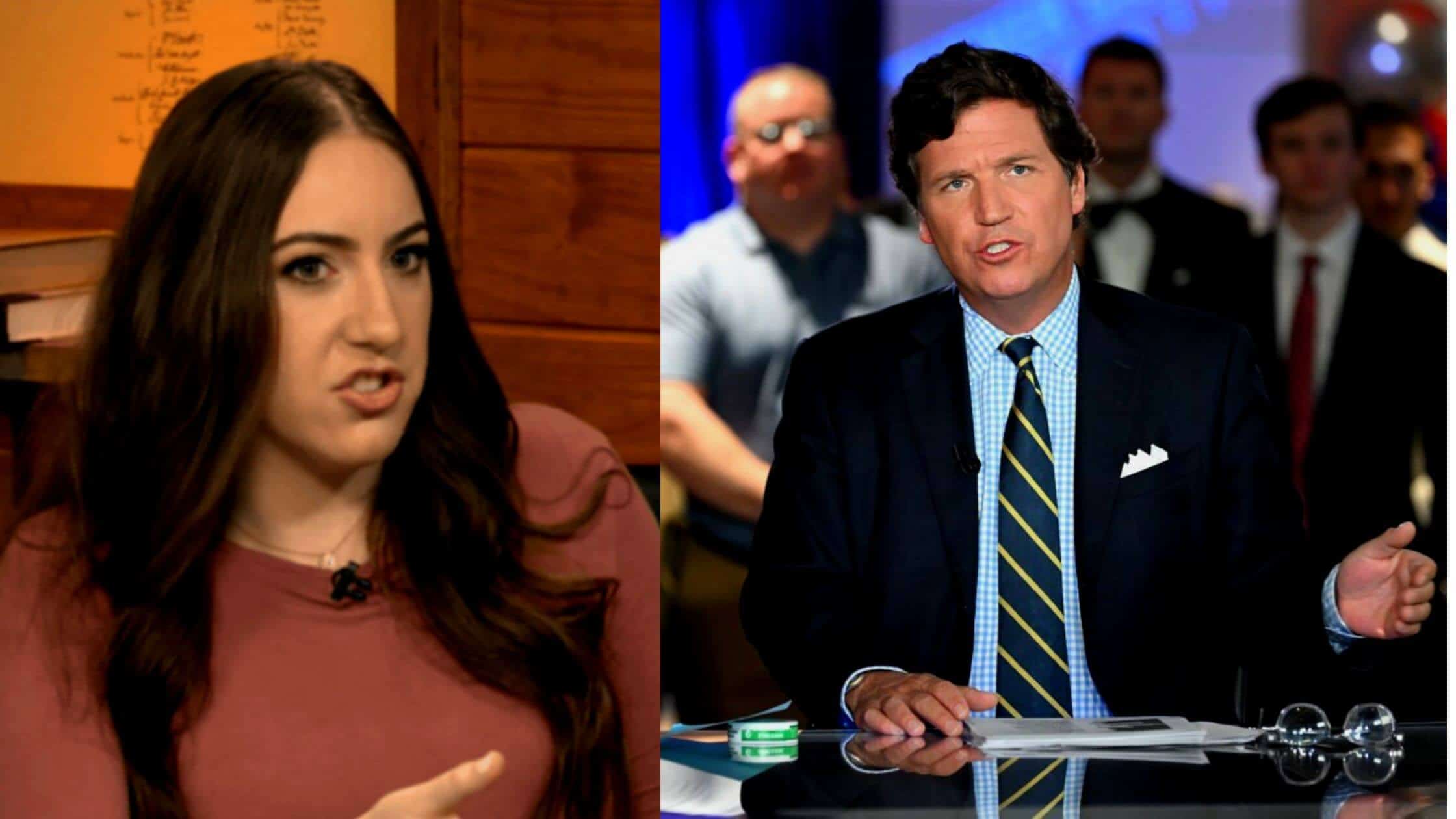 American television host and conservative political commentator Tucker Carlson is known for his mainstreaming bigotry. He is also a writer and hosts Fox News' nightly political talk show Tucker Carlson Tonight since 2016.
Recently, on Tuesday, Carlson had an unusual guest on his show that paved the way for numerous blazing disagreements all over the media. 
The guest was non-other than the outspoken anti-LGBTQ critic, Chaya Raichik. She is the creator of Libs of TikTok, a right-wing Twitter account that concentrates mainly on social media videos from LGBTQ users.
Almost all the users she used in her videos belong to the educational system. She does this intentionally to phrase that LGBTQ+ acceptance is a sign of America's moral decline.      
She Speaks Out Against LGBTQ People 
The interview was completely problematic as it paved way for numerous issues. Although it was Raichik's first in-person interview, her eloquence was extremely straightforward and intense that one might think twice about the hard-won progress on LGBTQ acceptance. The language she used throughout the show was harsh and acquired censure due to numerous reasons.
In the interview, she commended that the LGBTQ community these days has become more like a cult that captivates and pulls in people deeply. Also, she expressed that she firmly believes that there will be more things happening that they haven't seen or experienced until today.
She explained that these communities attract more minors and motivate them on gender-affirming surgery. Raichik urged that the people belonging to the community brainwash and convince people to join them. And as for her, she believes that it is so hard to get out of such conditions which she claims are extremely poisonous.    
Carlson, known for his bigotry, never responded to Raichik's comments on the LGBTQ community by calling them a cult. Even though he could have asked her whether she follows the standards of the present traditionalist rights. Rather, he asked her whether she believed that there is a spiritual component existing in this issue.
When asked such an unexpected question, she was hesitant at first. But after contemplating, she embarked on a theory and commended that she believes that these people are evil and bad people who want to groom kids. When making such a statement about a community that is fighting for their rights, Carlson approvingly responded 'yeah.'
More: Netanyahu Criticizes Far-Right Ally Over Anti-LGBTQ Comments 
After watching the interview, most people felt that the TikTok creator's language deserves censure for demonizing and faking perilous theories on marginalized communities who actually require protection and care. But what she actually did was mix up unconventional matters on people's sexual orientation and gender identity with sexual abuse.
Anyone who watched the show can understand that the main aim of the interview was to provide a platform for Raichik to circulate her hatred toward the marginalized community. He was so eager to have this interview as he can help her mainstream the rage through his show telecasting on Fox Nation.
His aim of supporting the creator of Libs of TikTok was made simple through the interview and he even executed well in helping her efforts. Through this interview, their aim of portraying Raichik as a hero who does an invaluable job as a wise journalist was accomplished. 
Even though Raichik had a highly influential platform of her own that gained popularity without the help of any television channels, she could use the platform to boost her ultra-reactionary attitude toward gay and trans rights.
At the interview, Raichik opened up that DeSantis offered her his guest house to stay safe as her identity was revealed through a Washington Post investigation.