Russell Gage Injured: Concussion and Neck Injury Suspected.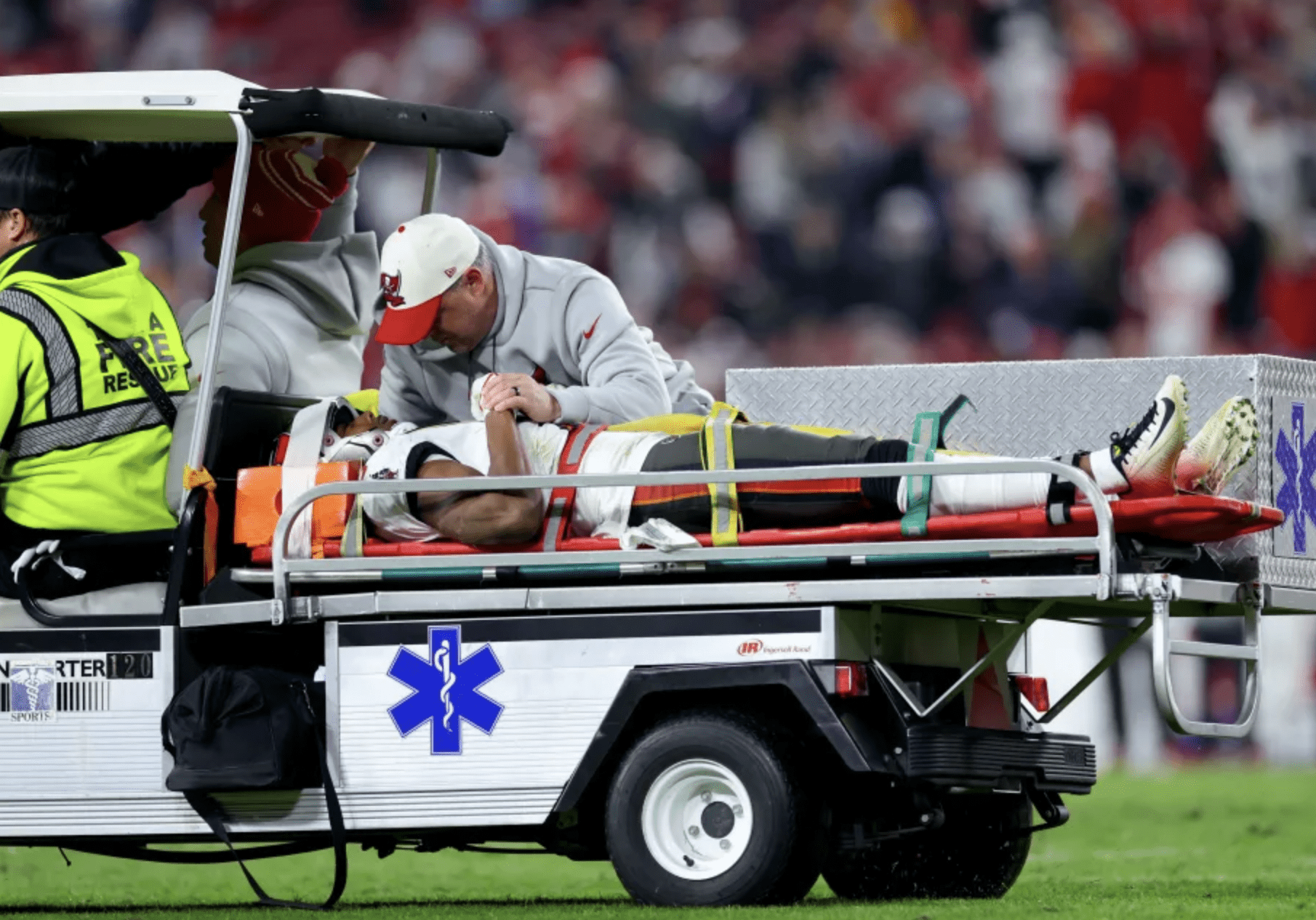 Tampa Bay Buccaneers wide receiver Russell Gage was involved in a serious injury during the team's NFC wild-card matchup against the Dallas Cowboys on Sunday. The incident occurred during the fourth quarter of the game, where the Buccaneers ultimately lost 31-14.
During the play, quarterback Tom Brady threw a pass to Gage on second down from the Cowboys' 19-yard line. Gage went down in pain after he was hit in the back and neck area by Cowboys safety Donovan Wilson. The Buccaneers' medical staff immediately rushed to the scene, and the players watched as the trainers attended to Gage.
The medical personnel called for a cart and put Gage on a backboard to take him off the field. Buccaneers and Cowboys players went down to one knee as a show of support and respect for Gage. Gage appeared to be able to move his right leg as he was being worked on and eventually, he was taken off the field and transported to the hospital.
According to Buccaneers coach Todd Bowles, Gage was hospitalized with a concussion. Bowles said Gage had movement in his extremities and was being checked for a neck injury. The extent of Gage's injury is currently unknown and will be further evaluated by medical staff.
In his first season with the Buccaneers, Gage had 51 catches for 426 yards and five touchdowns in 13 games. Gage was a key player in the Buccaneers' offensive squad and his injury is a significant loss for the team. Our thoughts and prayers are with Russell Gage Jr. and his family during this difficult time.