Best Gay Movies On Netflix – Must-Watch Picks!
The recognition of the LGBTQ community has been nourished all through these years. The reason for hearing out the cry from the individuals is representation. From speeches, books, and television all, it narrowed to the representation of how others see them.
As most of the global population is now fond of cinemas, the channel has been an opportunity for the queer community to represent queer experience and change the perspective of everyone who watches.
What Are The Best Gay Movies On Netflix? Top Seven Films
They have managed to carry their culture and tradition to the entire world. All through these years, they have represented themselves with one aim which is to become equal with the rest of the world.
The community has conveyed its image through entertainment channels in terms of movies and series for many years. When a movie excels in the queer experience it holds tight in our memories.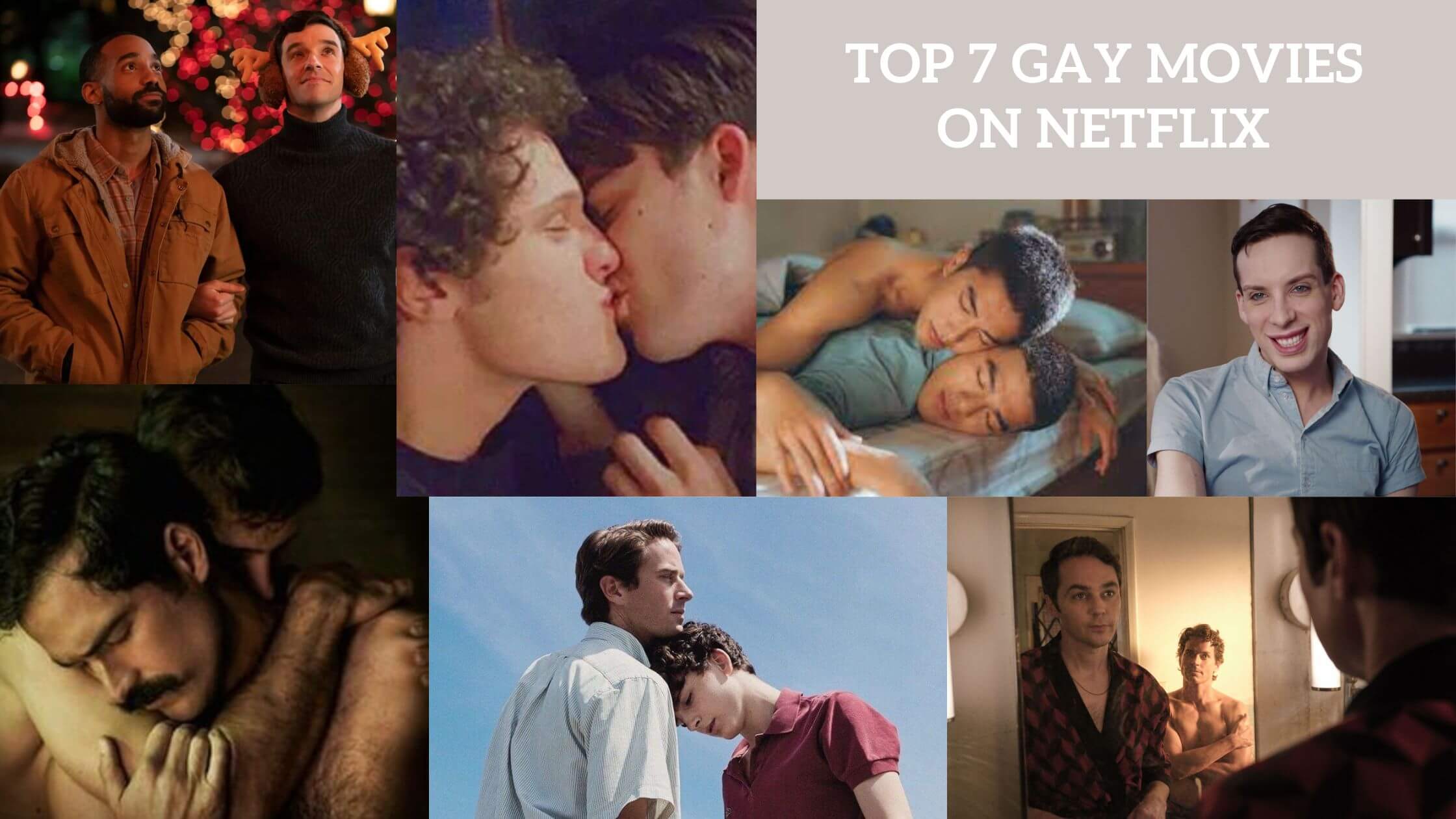 A big franchise like Netflix has been breaking the stereotypical minds by including all kinds of LGBTQ genre movies in their platforms.
As narrowing down the queer group, bisexual movies are highly underrated especially gay movies. If you are new to this genre of movies then you are in the right place.
I have entirely researched and documented some of the best gay movies on Netflix in this article.
Top 7 Gay Movies On Netflix
1. Your name is engraved herein
Overview
A Taiwanese romantic movie, with the starring role of Edward Chen, Jing-Hua Tseng, and Leon dal. The romantic drama is directed by Patrick Kuang-Hui Liu.
Initially released in Taiwan in late September followed by a worldwide release on Netflix in December.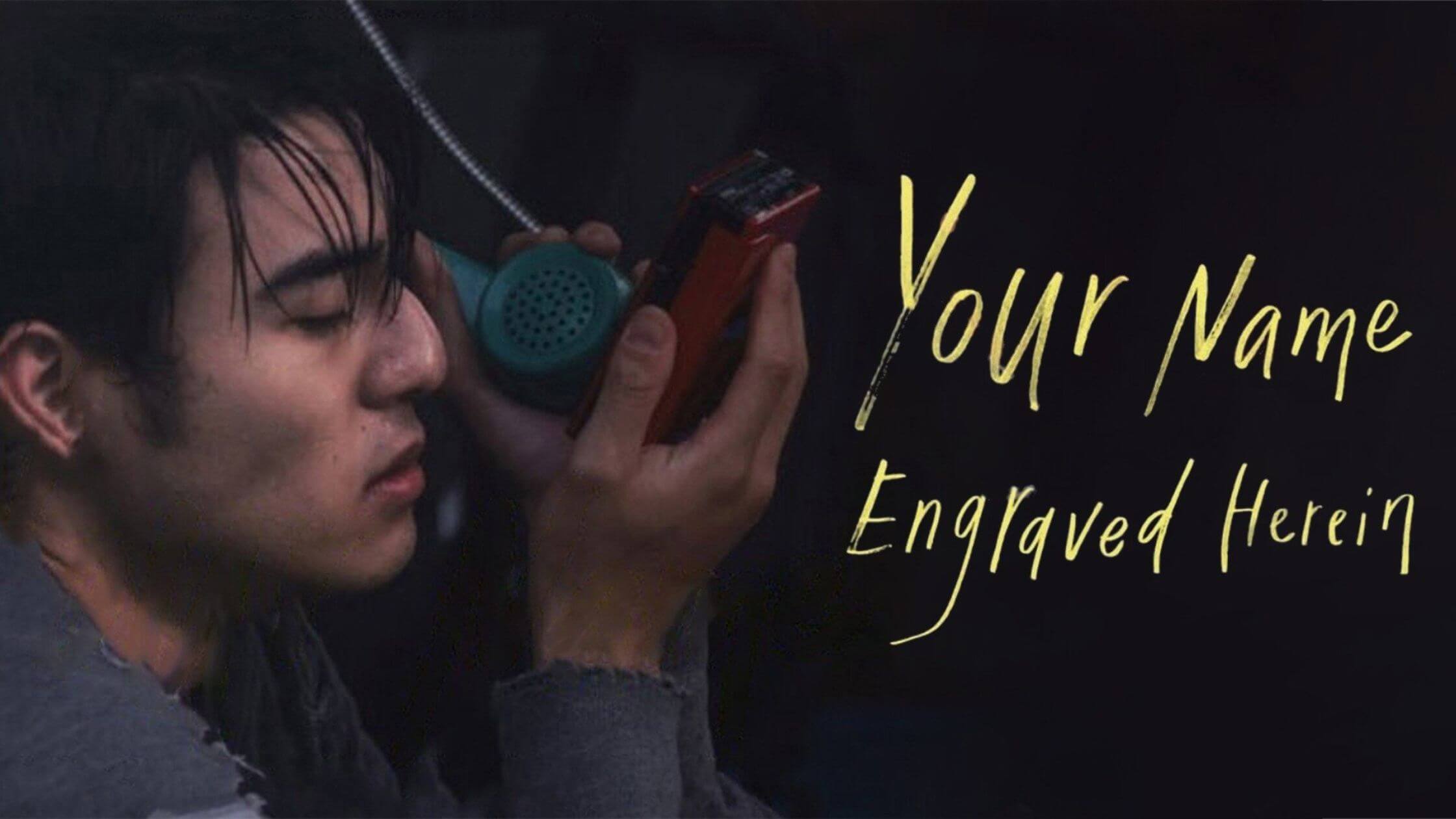 The movie eventually became the first gay-themed to cross $100 million new Taiwan dollars at the Taiwanese box office and highest grossing LGBTQ movie in Taiwan.
The movie is set in the 1980s in Taiwan itself, where two students A-han (Edward Chen) and Birdy (Tseng Jing-Hua) fall in love with each other despite the homophobic society.
The movie depicts the experience of excitement, confusion, and heartbreak of the gay couple.
Plot summary
When Taiwan was liberated from martial law in 1987, A-Han met Birdy at the school band. The two of them started to grow fond of each other and developed a spark between them.
Fearing the homophobic society birdy distance himself from A-Han and started dating a girl to avoid his true love. Desperate A-han confessed everything to the priest, but nothing good came out of it.
As they slowly drift apart, love finds its way to unite them after thirty long years
Cast
The role of main protagonist is played by Edward Chen Hao-sen as Chang Jia-han  "A-han" and Leon Dai as middle-aged Chang Jia-han "A-han".
The young birdy is starred by Jing-Hua Tseng and the middle-aged birdy is portrayed by Jason Wang.
Fabio Grangeon played the role of the father Oliver who looks after the band.
The girl birdy confesses his love to Ban-Ban played by Mimi Chao.
Waa Wei played the middle-aged role of Ban Ban.
Awards
The film received various awards and recognitions.
Leon dai won the best supporting actor at Osaka Asian film festival
Kuang Hui Liu won the best new director at São Paulo International Film Festival
Yao hongyi won best cinematography at the Golden horse awards
The music "Your Name Engraved Herein" won the best origins film song at the Golden Horse awards
Leon Dai and Edward Chen were nominated for Best supporting actor and Best New Performer at the golden horse awards
2. Call me by your name
Overview
Call me by your name is a romantic drama by Luca Guadagnino. This movie is an adaptation of the novel of the same title by Andre Acimen.
This movie is the final piece to the director's thematic "desire trilogy" followed by I am Love (2009) and A bigger splash (2015).
The movie first aired as a limited release in the United States on November 24, 2017. It is currently streaming on Netflix for certain regions.
The movie is set in northern Italy in 1983.
The gay-themed tale displays a confusing relationship between Elio Perlman (Timothée Chalamet) a 17-year-old Jewish italo-french boy and a 24-year-old Jewish American graduate student.
Oliver (Armie Hammer) who lives with Perlman's family to assist Elio's father with academic paperwork is a professor of archeology.
Plot summary
In the summer of 1983 when Elio is visiting to spend his vacation with his parents. He found a new guest Oliver residing with his family and working as an intern.
Elio got jealous when he saw Oliver pursuing Chiara. After spending quality time together they kissed each other and ignored each other for several days.
To distract himself, Elio goes on a date with Marzia and sleeps with her. But nothing changes in his feelings, Elio is drawn towards Oliver.
Elio ends the silence between them and agrees to sleep together, only to last for a while because Oliver left Italy after he completed his work leaving Elio devastated and confused.
Cast
24-year-old Oliver is played by Armie Harmer and the star of the dune Timothee Chalamet as Elio PerlmanMichael Stuhlbarg as Mr. Perlman father of Elio and Amira Casar as Annella Perlman, wife of Mr.Perlman.
Elio's two friends Marzia and Chiara are played by Esther Garrel and Victoria Du Bois. and followed by numerous actors in side roles.
Awards
The film received various nominations for numerous academy awards. The movie bagged four nominations at the British academy film awards.
The film led the independent awards with six nominations and won the best male lead role and best cinematography.
Timothee Chalamet became the third youngest best-actor nominee in the Hollywood history
3. The boys in the band
Overview
The American drama is an adaptation of the 1968 play of the same name by Mart Crowley. The 2020 version is directed by Joe Mantello.
The film did not make any theatrical release; instead, it was released directly on Netflix on September 30, 2020.
Each celebrity in the movie is real life gay character, hence it nourishes with natural acting from the actors.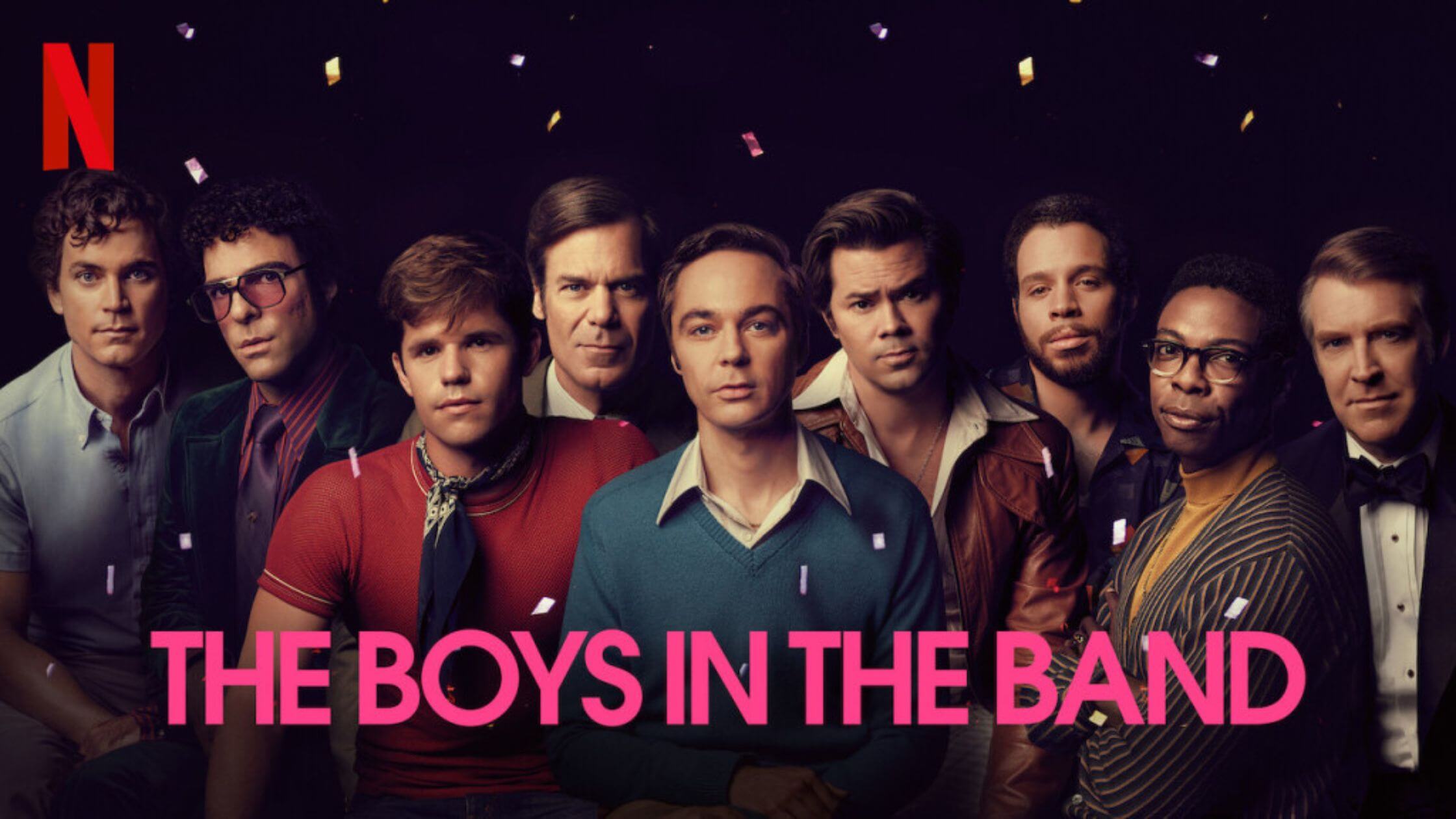 The movie is set in 1968 in New York City. When a group of friends is gathered to celebrate a birthday party hosted by Michael (Jim Parsons), in praise of his friend Harold (Zachary Quinto) who is sharp-tongued and does not hold back.
With a group of notorious friends, they started a birthday party which carried like a roller coaster until Alan (Brian Hutchison ) arrived at the party.
Plot summary
In the NewYork city when homosexuality is not considered part of society in the year 1968.
A group of friends decided to show up for a birthday party for Harold hosted by Michael. As each of his friends started coming to the party.
As part of it, Michael has invited alan to the party, who is heterosexual, and warns all of his friends about it.
When Alan arrived at the party, they started playing a game where everything went upside down with everyone pointing out to the past.
For some, it turns out good and it went awful for the rest.
Cast
The film is starred with a lot of gay actors who have done the adapted broadway show well the characters in this film are:
Jim parsons as Michael
Zachary Quinto as Harold
Matt Bomer as Donald
Andrew Rannells as Larry
Charlie Carver as a cowboy
Robin de Jesús as emeroy
Brian Hutchison as emely
4. Circus of books
Overview
The 2019 American documentary film is written by Rachel Mason and Kathryn Robson and directed by Rachel mason.
This documentary is about the gay cruising spot "circus of books" a gay pornography bookstore of the late 20th century.
The film was first premiered at the Tribeca film festival in 2019 and later released on Netflix on April 22, 2020.
The autobiography highlights a couple who were seeking financial help when they replied to an ad by Larry Flynt who was seeking distributors for hustler magazine.
In 1976 Karen and barry took over a bookstore, a circus of books, and a decade later they became the highest distributors of gayporn in the US this documentary focuses on the lifestyle they empowered to supply gay porn which is considered a taboo in the United States at that time.
Plot summary
Rachel Mason, the daughter of barry and Karen mason filmed the life of how her parent's success in running the "Circus of books" a gay pornography bookstore in 1976 when LGBTQ culture was not accepted in the United States.
This autobiography takes through the sequences of hard times faced by the couple including jail time, allowing the store for habitation at the time of the aid crisis.
It reveals many untold glimpses of LGBTQ history.
Cast
The cast is played by real-life characters themselves. The list of the cast includes:
Karen Mason
Barry Mason
Rachel Mason
Josh mason
Micah mason
Alexei Romanoff
Billy miller
Don norman
Freddie bercovits
Larry Flynt
Alaska Thuderfuck
Jeff Stryker
Response and critics
The film has an approval rating of 98% on rotten tomatoes, with an average rating of 7.8/10
Peter Bradshaw from The Guardian's rated the film ⅘.
The documentary film circus of the books was nominated for the 2021 GLAAD Media Award for Outstanding Documentary
5. Single all the way
Overview
The Canadian Christmas-themed romantic comedy-drama is written by Chad Hodge and directed by Michael Mayer. The film directly aired on Netflix on December 2, 2021.
During the initial week, the movie ranked 6 in the weekly top 10. In 42 countries the movie ranked under the top 10 in the debut week.
Ranked at number 5 for a viewership of a whopping 11.14 million hours.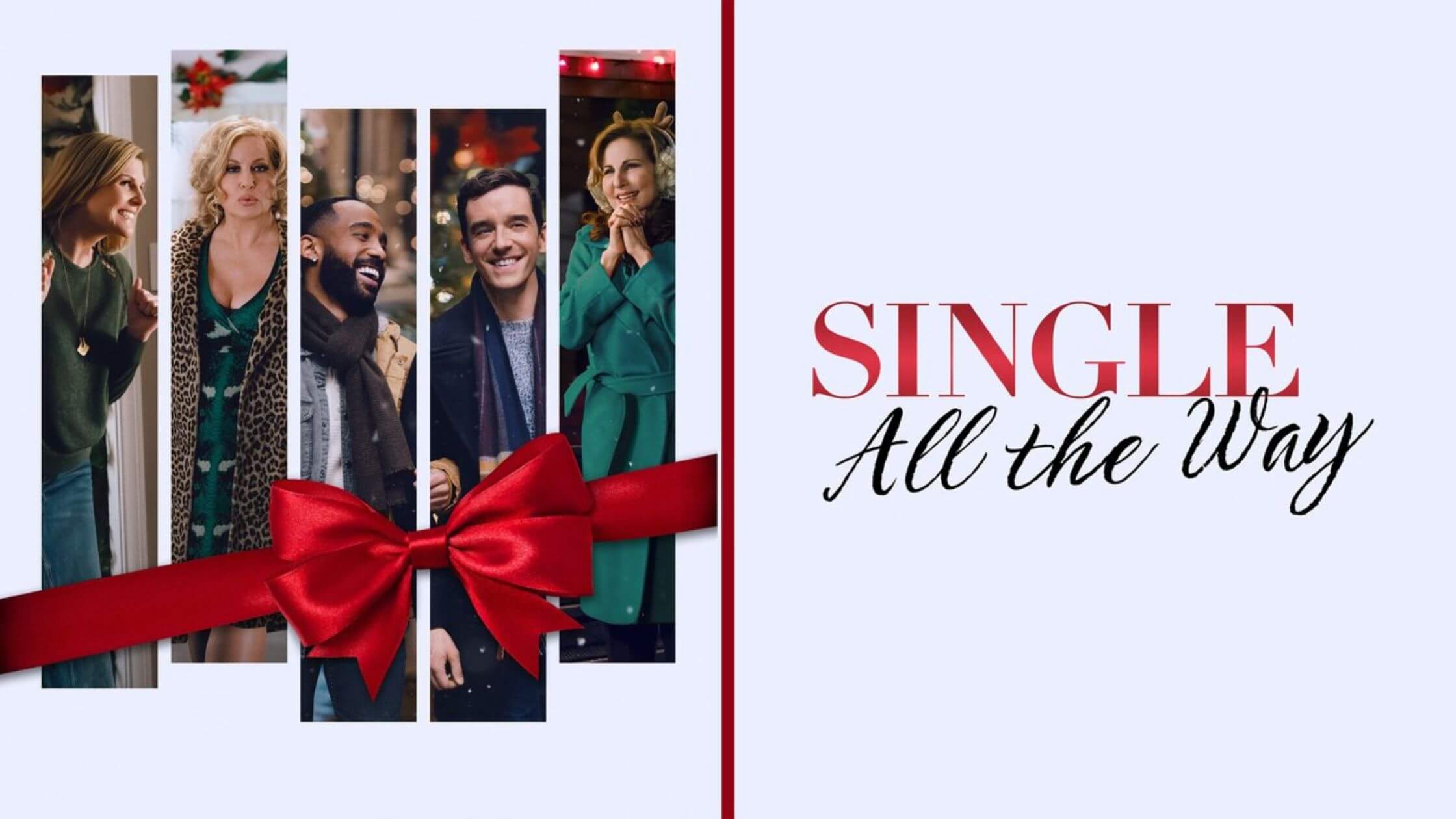 The family-themed movie is set in the United States.
The protagonist Peter (Michael Urie) is fed up with his family pressuring him about his relationship status and he decided to convince his friend Nick (Philemon Chambers)to pretend as a boyfriend.
Things go into swirl when his mother Carole (Kathy Najimy) puts peter (Michael Urie) on a blind date with her spinning instructor James (Luke Macfarlane).
Plot summary
Peter, a social media strategist was all excited to meet his family with his boyfriend Tim, until he found out Tim was married. Peter then convinces freelance handyman nick to come along and pretend as his boyfriend.
Things went differently when Clara finds a blind date with her instructor James, and Peter agrees to it. They started dating, meanwhile, Peter's family is trying to tie the knot with Nick despite Nick's reluctance.
Nick is scared that he could jeopardize his friendship by confessing his feelings. Though Nick does it and things go awful.
Peter went to see James only to get a break up between them as James doesn't think they are good for each other.
Peter realizing his feelings for Nick rushes back to find Nick and confesses his feelings to him. In the end, they planned to move back to New Hampshire.
Cast
The cast of the movie is filled with peter's family as the entire movie revolves around them below you can find some of the important cast
Michael Urie as peter
Philemon chambers as nick
Luke MacFarlane as James
Barry Bostwick as Harold, peter's father
Kathy jimmy as Carole
Jenniffer Robertson as Lisa, peter's sister
Madison bridges as Daniela, Lisa's daughter
Alexandra Beaton as Sofia, Lisa's daughter
Steve Lund as Tim
Melanie Leishman as Ashleigh
Steffano Dimatteo as Tony, Lisa's husband
Jennifer Coolidge as Aunt sandy
Awards
Won outstanding TV movie at GLAAD media awards
Nominated for outstanding producer of the televised movie at the producers guild of America awards
6. Dance of the 41
Overview
A Spanish-language Mexican drama film written by Monika Revilla, and directed by David Pablos.
The movie is produced by Pablo Cruz and el studio. The movie is based on the dance of 41 that occurred in Mexico.
The movie first premiered on 1 November 2020 at the Morella international film festival for a very few audience, later it premiered to the public on 19 November 2020 at Cinepolis cinemas in Mexico
The society scandal film was released on Netflix on 12 May 2021 for global viewership.
The movie displays the events of the illegal raids by police in a party event of gay men, dressed in women's costumes and dancing known as the dance of 41.
The scandal witnessed the first homosexuality report in Mexico.
Plot summary
Set at the end of the 19th century, Ignacio leads a double life, marrying the president of Mexico's daughter Amanda Diaz while creating a name for himself in the political world of Mexico.
On the other hand, he expresses his gay character involved with a gay club where people dance dressing with women close despite the tolerance towards the gay community at the time
Cast
In the starring role of Alfonso Herrera as Ignacio de la Torre y Mier, the son in of law of then president of Mexico Porfirio Diaz, Mabel Cadena portrays Amanda Diaz, the president's illegitimate daughter, and Emiliano Zurta played in the role of the fictional lover of Evaristo Rivas.
Awards
Alfonso Herrera won the ariel award for best actor
Daniela Schneider, alfredo 'tiger' mora, and Kika Lopez won the ariel award for best art direction, best makeup, and best costume design
The movie bagged a total of 8 nominations at the aerial award for numerous designations.
7. Alex strange love
Overview
A 2018 romantic comedy movie written and directed by Craig johnson. In the starring role Daniel Doheny, Antonio marziale and Madeliene weinsten.
The film initially aired at the San Francisco film festival on April 14, 2018, and later it was released on Netflix on June 8, 2018
The film revolves around the high school student Alex True (Daniel Doheny) love who is questioning his sexuality after meeting with an openly gay teenager Elliot (Antonio Marziale) who had a crush on Alex while losing his virginity to her long best friend Claire (Madeline Weinstein).
Plot summary
The high school student plans to lose his virginity to his girlfriend, only to question his sexuality when he meets a handsome gay teenager Elliot at a party.
Alex was confused about his feelings expressed to his friend Del, but his reply was not convincing enough for him. Alex pursued his feelings and did something he regrets.
Later, he told Claire he has feelings for someone else only to get trashed out. Alex got out of control and drunkenly slept with another girl.
Claire helped to get back on his feet, while he told her everything clearly and claire helped them to patch up everything together.
Casting
The main protagonist Alex's true love is played by Daniel Doheny and the gay teenager Elliot is portrayed by Antonio Marziale.
Best friend of Alex, Claire is played by Madeline Weinstein. William Ragsdale and Joanna P.Adler portrayed the role of the parents of Alex.
The role of dell is carried out by Daniel Zolghadri.