Empowering San Diego's Underbanked: The Role of Bad-Credit Loans in Financial Inclusion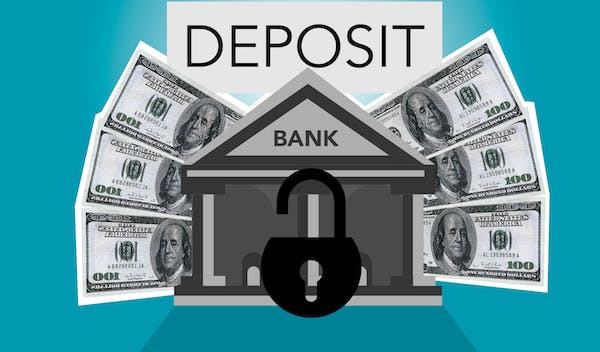 The underbanked and unbanked in San Diego face multiple problems because they're alienated from the mainstream financial sector. And turning in desperation to alternative sources of funding like payday loans can result in further personal financial crises.
The solution lies in giving these individuals more control of their finances through greater financial inclusion. Bad credit loans can make a significant impact on this, especially when the cost of living is high.
How Much Does It Cost to Live in San Diego?
As of 2023, the cost of living in San Diego, according to RentCafe, is 44 percent higher than the national average and one percent higher than the Californian average. Housing costs in San Diego are a particularly heavy financial burden – a staggering 121 percent above the nationwide average.
Los Angeles-based West Coast TV news channel KTLA reports that a single person in the city needs to earn more than $76,000 a year ($6,333 a month) to live comfortably.
According to the Livingcost platform, which gives a broad overview of the cost of living in cities around the world, families in San Diego on average need to shell out $6,163 a month ($73,956 a year) to maintain a moderate lifestyle. The average monthly salary after tax is $5,545 a month ($66,540 a year).
Just as well that most families in the States have more than one breadwinner, according to GOBankingRates. However, even these households may struggle to meet expenses when faced with rising home costs.
The Struggle to Make Ends Meet
The Center of Policy Initiatives (CPI) says San Diego city has a higher poverty rate (12.9 percent) than the county overall, based on 2018 US Census figures.
In August 2023 Nancy L. Sasaki, head of United Way of San Diego County, a social services nonprofit that helps underserved communities, warned that the economic stability of the region was hanging in the balance, with more than one-third of San Diego County families unable to afford basic needs.
Sasaki added that working families needed financial support to meet rent, childcare, health care, and food costs, and she called for a more equitable tax structure.
The Underbanked and Unbanked
While many of us take having a bank account for granted, a significant number of people find themselves with limited access to mainstream banking services. In other words, they're underbanked or unbanked.
The Federal Deposit Insurance Corp (FDIC) says many families in San Diego County are underbanked and economically vulnerable, especially in minority and low-income communities. Although these households have a bank account, they also tap into alternative financial services – payday loans and check-cashing services, for example.
Others are unbanked, with no bank account, and rely completely on alternative financial products and services, including pawn shops and money orders, in an attempt to take care of managing their finances.
When you're excluded from or have only limited access to mainstream financial services such as a current account, credit cards, and loans, it has a substantial impact on your credit score.
Paying bills in cash on a pay-as-you-go basis means regular payments aren't registered with credit reference agencies (CRAs), so it's difficult to build up a credit history. This can result in a poor credit score – bad credit.
The underbanked and unbanked are often trapped in a frustrating cycle because they can't access the kind of financial solutions that would help them get out of their current predicament.
Why Are People Underbanked or Unbanked?
There are several reasons why people in San Diego are underbanked or unbanked, including:
Low credit rating. Accessing further financial services is difficult for people with a poor credit score through missed payments on previous loans or credit cards. They're regarded as too much of a risk.
Distrust of mainstream banks. Many people have no confidence in how financial institutions would look after their money. Others believe that banking fees are too high.
Language problems. Underbanked or unbanked individuals may avoid banks because they can't understand the jargon associated with various banking products.
Income instability. Many banks accept only customers with a job or other steady source of income.
Bankruptcy. Individuals who've been declared bankrupt may not be able to open a new bank account until they've settled their outstanding debts or had their assets unfrozen.
Wealth Inequality and Financial Inclusion
Wealth inequality is still significant even in developed countries such as the US. It can lead to reduced economic growth and individuals and families with bad credit as they overstretch their finances.
A greater level of financial inclusion is key to reducing poverty and helping the underbanked and unbanked find a solution to their money problems and credit issues. This means more access to affordable financial products and services that meet people's needs – responsible and sustainable transactions, payments, savings, credit, loans, and insurance.
The G20 has committed to improving financial inclusion worldwide, including digital finance. The World Bank Group says financial inclusion is crucial to reduce extreme poverty and ensure a fairer share of prosperity by narrowing the economic gap.
Problems Bad Credit Causes
Past personal finance issues often result in even more concerns further down the road. For instance, underbanked and unbanked San Diegans will likely face financial hurdles in the future because of a negative credit report.
Owing to their previous financial difficulties, they may be excluded by mainstream banks and traditional lenders from basic financial services such as current accounts, credit cards, and loans.
It then becomes tempting to resort to short-term solutions such as payday loans in an attempt to stay afloat financially. These loans have exorbitant interest rates, according to the US Debt Help Organization, and can ruin future credit.
Bad credit limits purchasing power and makes it difficult to meet expenses. More debts can quickly pile up, and struggling with mounting debt can trigger mental health problems such as depression, stress, and anxiety.
Bad-Credit Loans for the Banked and Unbanked
It can take a long time to improve a poor credit score, but bad credit loans provide an immediate solution and play an important part in financial inclusion. They provide money for almost any purpose, including financial emergencies.
Bad credit lenders may take credit history into account to some extent when assessing loan applications from the underbanked and unbanked. But they tend to place more importance on factors like employment history and income. Bad-credit loan approval and funding are generally fast and interest rates are fair.
The likelihood of getting bad credit financing is greater among individuals who demonstrate they can afford monthly repayments, even if they have other debt to pay off.
Getting any type of loan temporarily affects credit ratings but can boost your credit score in the long term if payments are made on time.
Types of bad-credit loans include secured loans (collateral required), unsecured (personal) loans (no collateral required), and guarantor loans when a family member or close friend promises to repay the debt if the borrower becomes unable to do so.
Final Thoughts
The rising cost of living affects everyone but hits poorer people like the underbanked and unbanked of San Diego the hardest, with many families struggling to pay for basic necessities.
Bad credit loans provide a lifeline for these people who may otherwise be alienated from the mainstream financial sector. This type of funding also plays a role in fostering financial inclusion and helping to break the stressful circle of spiraling debt.
Resources