5 Richest Rappers In The World: The Tycoons Of RAP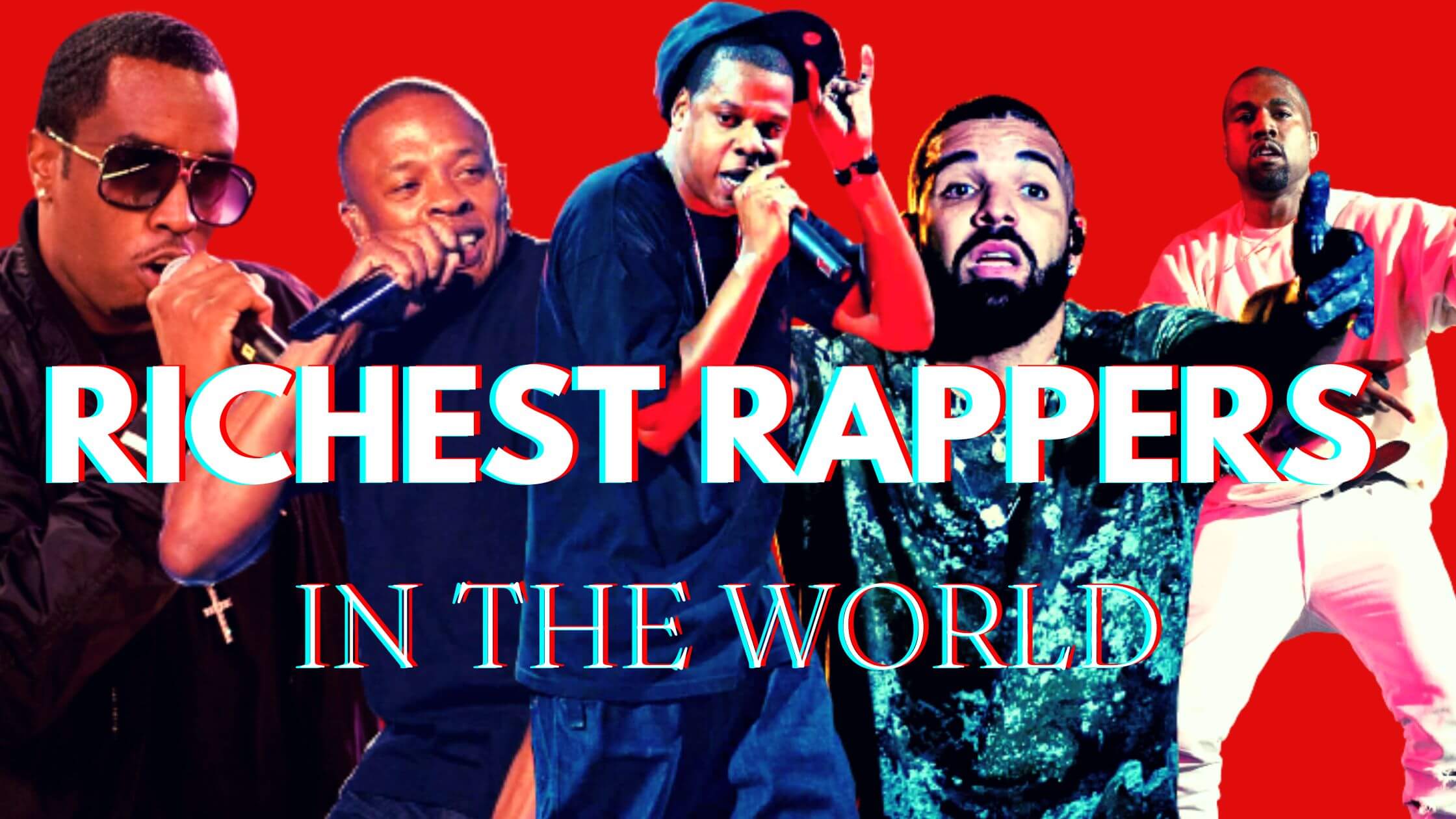 Every individual varies in their own ways. This not only includes their appearance, character, or ethnicity, rather they even vary in their interests too. Some prefer light and mild noises while others like rap or jazz.
It's quite normal with people to have their own preferences in music as there are different genres in the music industry.
According to the Music Genre List, around 41 primary genres of music exist now. And within these primary categories, there are 337 subcategories of music.
While some genres of music are loved by a specific group, it is believed that RAP music a.k.a 'Rhythm And Poetry' is the one that has been ruling the world over the past few decades replacing 'rock n roll.'
Since RAP has become so renowned all over the world, it was accepted by the masses and has created huge records within time and has even broken its own records.
As most of you know, RAP songs are now trending everywhere like Instagram reels, Tik Toks, and other major social media platforms. And with this growing popularity, the industry has acquired some of the Best Rappers in the world.
Lately, the world celebrated the Golden Anniversary of Hip-Hop, also known as Rap Music(formerly Disco Rap) which originated in the early 1970s in New York City.
It is a renowned genre of popular music that includes stylized rhythmic music accompanied by rapping. And as part of the celebration, here are a few GOATs a.k.a Greatest of All Time Rappers who contributed much for marking their names in the industry.
Being some of the top artists, they have acquired good fortune and wealth within their careers as rappers.
Richest Rappers In The World As Of January 2023
Although most of these artists are well known for being the best rappers, they acquired a huge wealth not only from their talent but also using their intelligence in a myriad of businesses.
Some of these rappers even made appearances in acting, songwriting, and various other major industries. Let's take a sneak peek through some of the Richest Rappers of 2023.
05. Drake
Net Worth – $260 Million
Aubrey Drake Graham, the Canadian rapper, and singer were born on October 24, 1986, in Toronto, Ontario, Canada.
| | |
| --- | --- |
| Full Name | Aubrey Drake Graham |
| Occupations | Rapper, singer, songwriter, actor, businessman |
| Years Active | 2001–present |
| Website | drakerelated.com |
| Net Worth | $260 Million |
The artist was one of the most streamed artists of the decade as per the estimate given out by Spotify and had over 28 billion streams.
Drake is very much known for his luxurious lifestyle full of fame, wealth, girls, etc. he was very much inspired by Jay Z and with his musical career he became a significant image in contemporary popular music.
Drake not only acquired fame and fortune as a singer, rather he is an entrepreneur and founder of OVO Sound record label founded in 2012.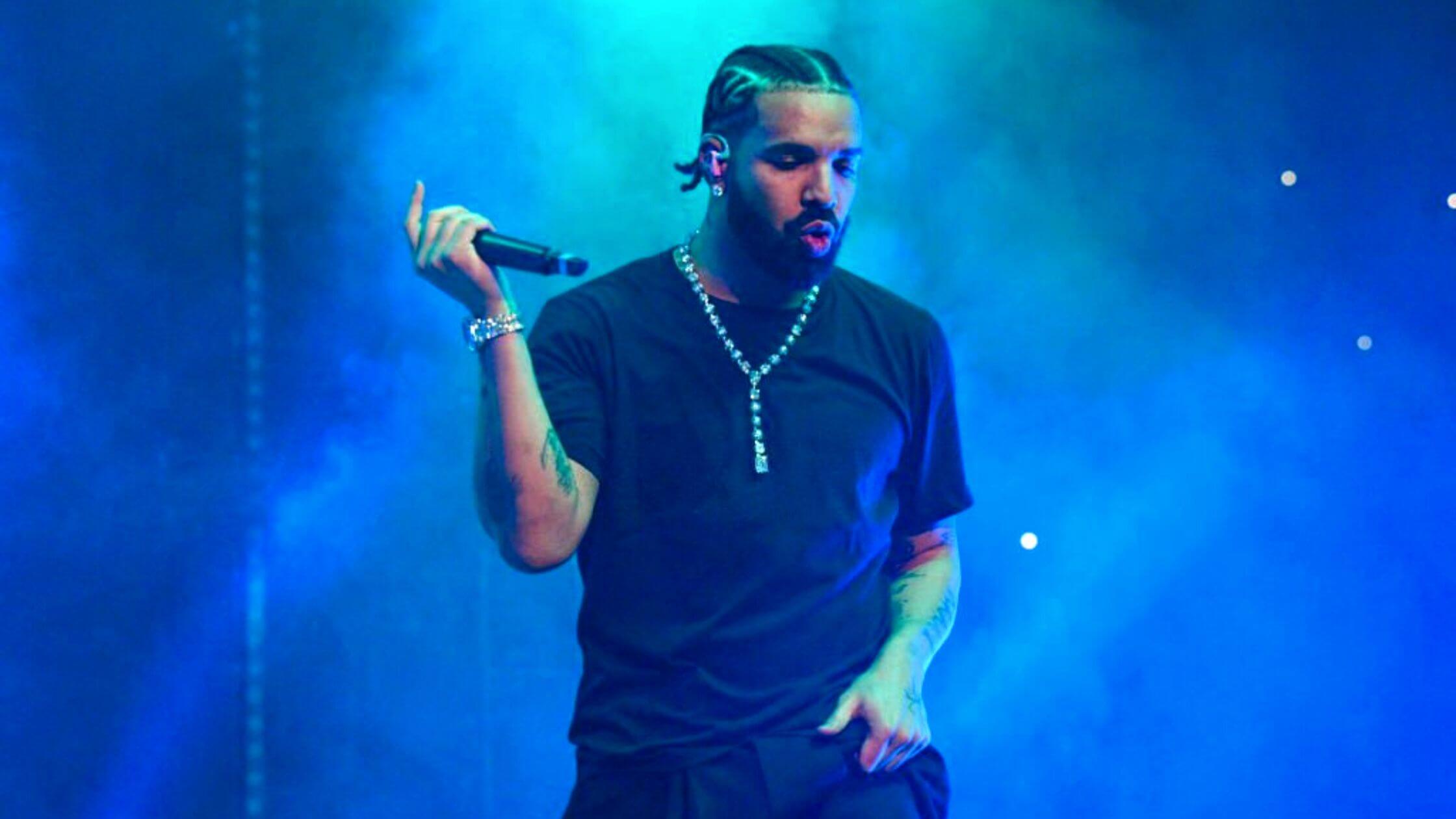 He won around 180 music awards which include four Grammy Awards, a record 34 Billboard Music Awards, six American Music Awards, two Brit Awards, and three Juno Awards.
The artist owns numerous properties and is a common figure in real estate. It was also estimated that the rapper acquires millions from his business ventures.
From his 22 years of career in the industry, Drake became one of the world's best-selling music artists selling over 170 million records.
04. Kanye West
Net Worth – $400 Million
Kanye Omari West was born in Atlanta, Georgia, U.S. on June 8, 1977. Apart from his career as a rapper, the American rapper made his fortune from record producing, fashion designing, and brand approvals.
| | |
| --- | --- |
| Full Name | Kanye Omari West |
| Occupations | Rapper, singer, songwriter, record producer, fashion designer |
| Years active | 1996–present |
| Website | kanyewest.com |
| Net Worth | $400 Million |
He has collaborated with numerous brands like Nike, Louis Vuitton, and Adidas on clothing and footwear.
The 45-year-old rapper co-founded companies including GOOD Music and DONDA, a creative content company, and was the richest black man in the United States.
Also with his 27 years of career in this field, he became one of the world's best-selling music artists selling over 160 million records over these years.
Throughout his career, he won 75 nominations and 22 Grammy Awards. Other accolades of the singer include Billboard Artist Achievement Award, a joint-record three Brit Awards for Best International Male Solo Artist, and the Michael Jackson Video Vanguard Award. He was titled one of the 100 most influential people in the world in 2005 and 2015.
The net worth of the 45-year-old rapper was around $1.8 billion in the first half of 2022 but as the rapper faced some issues, it dropped to $400 million within months.
Also, as per some sources, it is estimated that the rapper's four out of five sources of income have been partially or completely shut down which could have also resulted in the great drop in net worth.
03. Dr. Dre
Net Worth – $800 Million
The American rapper and renowned record producer Andre Romell Young, professionally known as Dr. Dre was born in Compton, California, on February 18, 1965.
| | |
| --- | --- |
| Full Name | Andre Romell Young |
| Occupations | Rapper, record producer, actor, entrepreneur, record executive |
| Years active | 1985–present |
| Website | drdre.com |
| Net Worth | $800 Million |
Since childhood, he was very much inspired by the Grandmaster Flash song "The Adventures of Grandmaster Flash on the Wheels of Steel."
He used to watch many DJs and rappers perform onstage which helped him to gain the fame and name that he is enjoying today. He became a DJ in a club, Eve's After Dark under the name, 'Dr. J.'
Although the rapper faced many disputes throughout his career both as a rapper and a producer, he overcame all these infringements and became one of the richest rappers in the world.
Read More: 5 Richest Musician In The World: Net Worth And Sources
The founder and CEO of Aftermath Entertainment and Beats Electronics is accoladed with six Grammy Awards which include the Grammy for Producer of the year.
The fortune and fame he made from his career in the music industry and other business ventures helped him rank 56th in the list of 100 Greatest Artists of All Time by Rolling Stone. In 2004, he sold Beats to Apple and he received $100 million in Apple shares.
02. Sean Combs
Net Worth – $930 Million
Sean Love Combs, known by his stage names Puff Daddy, P. Diddy, and Diddy, is an American rapper. Besides his rapping career, he has established an entrepreneurial career with his own record label, Bad Boy Records.
Full Name
Sean Love Combs
Occupations
Rapper, singer, songwriter, record producer, record executive, entrepreneur,
actor, television producer
Years active
1990–present
Website
diddy.com
Net Worth
$930 Million
As per the records, Combs has been estimated as one of the world's highest-paid artists and even the wealthiest entertainer over the past two decades.
The artist makes around $50 and $100 million per year and was said to have acquired around $1 billion in the early 20s from his business ventures.
Other than his presence in the music industry, he has grown his entrepreneurship into the fashion industry, especially clothing lines.
Apart from his income from the clothing line, he has also invested a large proprietorship in Revolt TV. Also, he even collaborated with actor Mark Wahlberg and billionaire Ronald Berkeley in business by purchasing a major share in Aquahydrate.
01. Jay Z
Net Worth – 1.3 Billion
The American rapper, record producer, and entrepreneur Shawn Corey Carter, professionally known as Jay-Z is born in New York City, United States. Other than his rapping career, in 1995, he along with two friends co-founded the record label Roc-A-Fella Records.
| | |
| --- | --- |
| Full Name | Shawn Corey Carter |
| Occupations | Rapper, songwriter, record producer, entrepreneur, record executive, media proprietor |
| Years active | 1986–present |
| Website | lifeandtimes.com |
| Net Worth | 1.3 Billion |
He accumulated his fortune not only from his career as a musician but rather he was a successful entrepreneur who owned a huge business empire.
Also, he was the first hip-hop billionaire who acquired assets in music, property, fashion, and tech. He expanded his business ventures by collaborating with multiple industries including real estate, beverages, sports teams, clothing lines, and even record labels.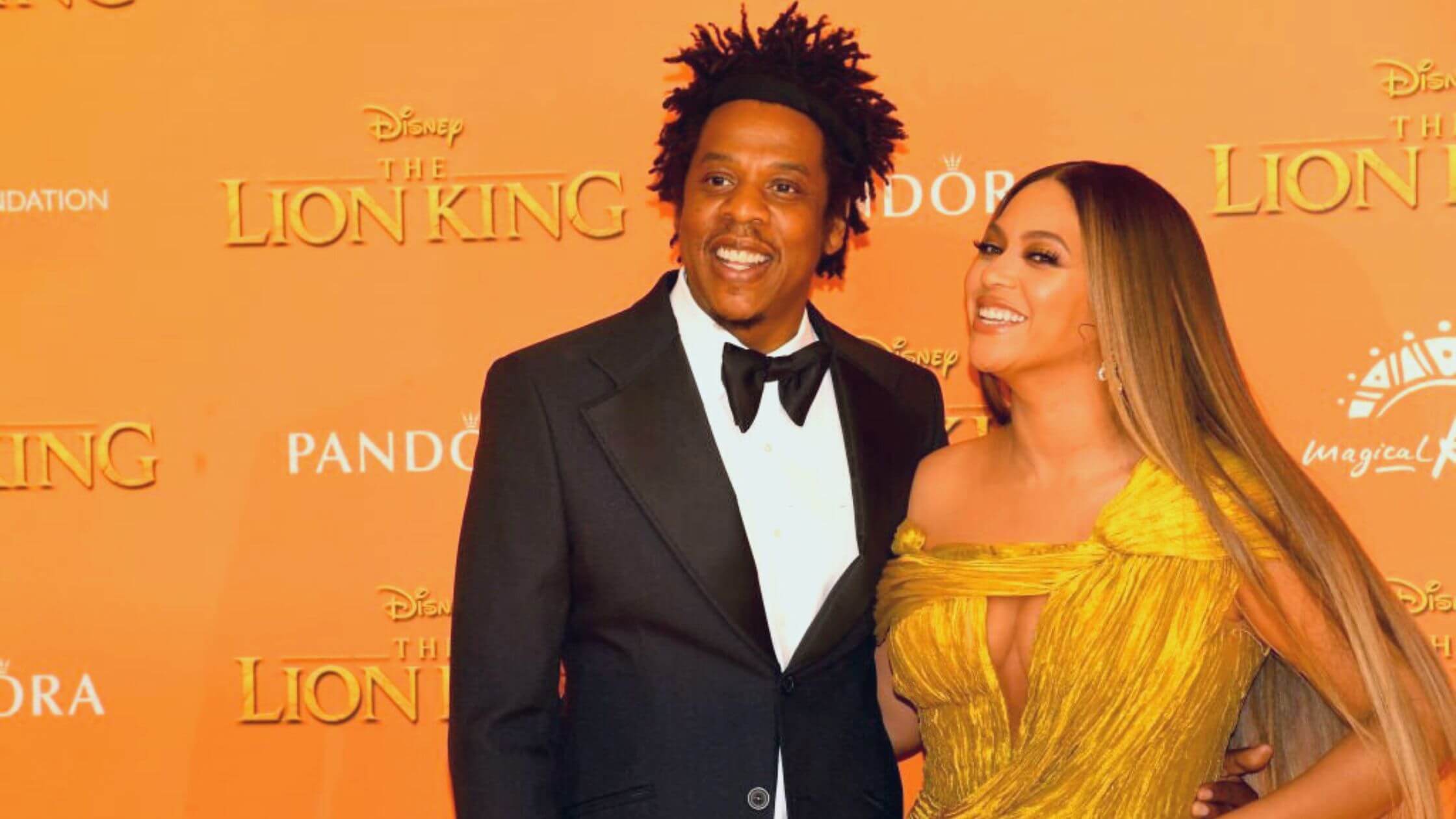 Being the CEO of Def Jam Recordings, he even had a huge influence in the bringing up of artists like Kanye West and Rihanna.
The billionaire is accoladed with 24 Grammy Awards, and is a recipient of the NAACP's President's Award, a Primetime Emmy Award, and a Sports Emmy Award, and was also nominated for a Tony Award.
Jay Z, being an inevitable model in hip-hop culture became the world's best-selling music artist with over 140 million sold records.
Final thoughts
The list of the Richest Rappers in the world in this article is based on the estimate of January 2023. And as you are well aware, in this industry, anything can happen at any moment just like it happened with the American rapper, Kanye West.
Rising and falling from fame is quite natural as people's interest changes with time. As years go ahead we could see some new faces on the list who'll rise to fame with their talent in both rapping and entrepreneurship. Until then, let's just stick with this.
FAQs
Q. Who are the artists brought to success by Jay Z?
Artists including Kanye West, Rihanna, and J. Cole are the ones who were brought to fame by Jay-Z.
Q. Who won the most Grammy Awards?
As per the estimate, it is believed that Jay-Z won the most Grammy Awards throughout his career. He is awarded 24 Grammy Awards by 2023.
Q. What was Kanye West's net worth at the beginning of 2022?
As per the estimate released by Forbes, West had an estimated net worth of $1.8 billion in the first half of 2022. But due to some issues, the rapper was dropped to a net worth of $400 million.
Shone Palmer
I've been writing about LGBTQ issues for more than a decade as a journalist and content writer. I write about things that you care about. LGBTQ+ issues and intersectional topics, such as harmful stories about gender, sexuality, and other identities on the margins of society, I also write about mental health, social justice, and other things. I identify as queer, I'm asexual, I have HIV, and I just became a parent.