Xscape Dress Drama: Latocha Scott Speaks Out Again, Confirms Kandi Blocked Her On Instagram
Latocha Scott, a singer for the band Xscape, has been at odds with her band colleagues for a while. Her strange fashion choices came first, followed by her decision to cancel the tour and now the IG uproar.
Xscape was last seen on the red carpet of the BET Soul Train Awards when they were getting ready to accept the Lady of Soul award.
Many viewers questioned why LaTocha Scott wasn't dressed to match the rest of the group during their red carpet presentation. While LaTocha was dressed in a vivid green gown, it was clear that everyone else was in comparable nude hues.
Tensions Within The Girl Band Have Been Building Up
LaTocha Scott has more to say about minor clothing squabbles that reveal the tension between her and her bandmates.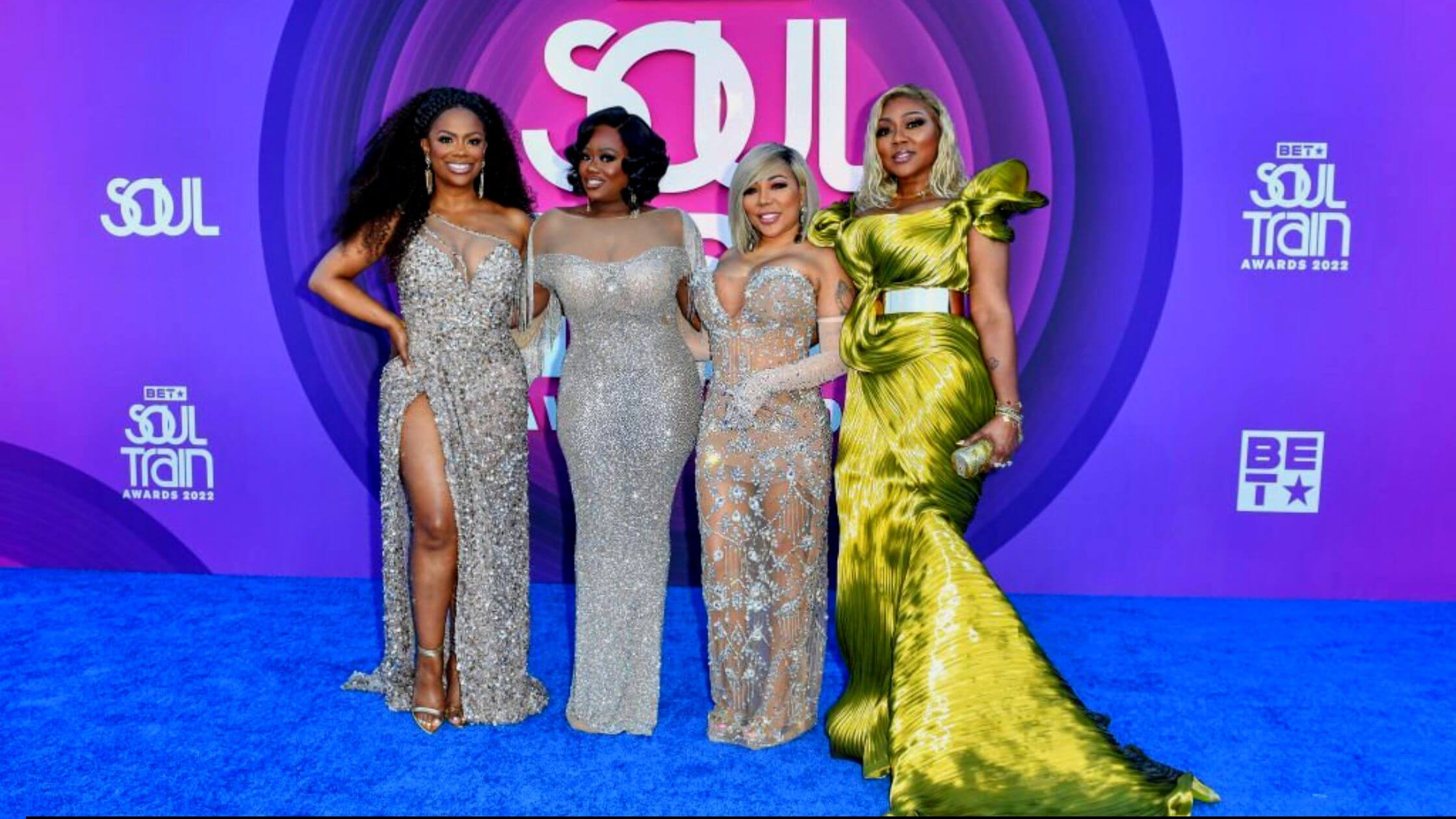 According to prior reports, the Xscape singer wore a green MNM couture gown on the Soul Train Awards red carpet, which stood out significantly from the outfits worn by her colleagues Kandi Burruss-Tucker, Tameka "Tiny" Harris, and Tamika Scott.
Even though the dress was stunning, it raised controversy among the audience because some fans claimed LaTocha wore it on purpose to mimic the lead singer.
Earlier, Scott expressed her feelings on Instagram about why she wore a different color palette than the other individuals in her group. She admitted that she needed the proper information regarding the group's color scheme.
Kandi Burruss, a Real Housewives of Atlanta actress and fellow member of the Xscape group, responded below the photo set by noting that the only thing for people to know is that LaTocha had a different stylist than the rest of the group.
She explained to her groupmate that she decided to leave the group and should not place the responsibility on the others.
Kandi Allegedly Blocked Latocha Scott On Instagram, Claims Scott
Earlier this week, TheYBF claimed that LaTocha had blocked Kandi on Instagram. LaTocha responded to this claim on Instagram on Wednesday.
The 49-year-old singer joined the conversation in the website's comments section to say that Kandi blocked her, not the other way around.
The singer then shared an intriguing video with a threatening comment on her Facebook. Pastor Jamal Bryant can be heard speaking on the video.
LaTocha also shared a text message that her stylist Jon sent to the group's stylist inquiring about the Soul Train Awards' color scheme.
The texts revealed no unified theme and that the stylist was instructed to choose a glossy, lengthy item. Kandi ignored LaTocha's criticism and shared a video of the Xscape tour preparations, though rather than replying to it.
Given The Issues, Fans Are Concerned That The Group May Split Up
The group appears to be experiencing tensions, and it has been suggested that it may split up. According to a recent source, although LaTocha Scott has distanced herself from the band due to a disagreement over a promoter, the R&B group Xscape is still strong.
LaTocha, 49, was absent from a poster promoting an upcoming tour, which led some fans to wonder whether the girl group including Tameka 'Tiny' Cottle, Kandi Burruss, LaTocha, and Tamika Scott—would split up.
Among all-time's R&B supergroups, Xscape is one of the most popular. Their rousing vocal harmonies served as the basis for several of today's top hits as well as the R&B of the 1990s. Their sound is certainly distinct and accomplished.
"Who Can I Run To" and "The Arms of the One Who Loves You," two of the group's most well-known hit tracks, made the ladies of Xscape famous after their 1991 formation.
In 1993, the group published their debut album, "Hummin' Comin' at 'Cha," and since then, more than 7 million copies have been sold worldwide.
Shone Palmer
I've been writing about LGBTQ issues for more than a decade as a journalist and content writer. I write about things that you care about. LGBTQ+ issues and intersectional topics, such as harmful stories about gender, sexuality, and other identities on the margins of society, I also write about mental health, social justice, and other things. I identify as queer, I'm asexual, I have HIV, and I just became a parent.