Can I Send USDT To Coinbase? Tips And Tricks Explained!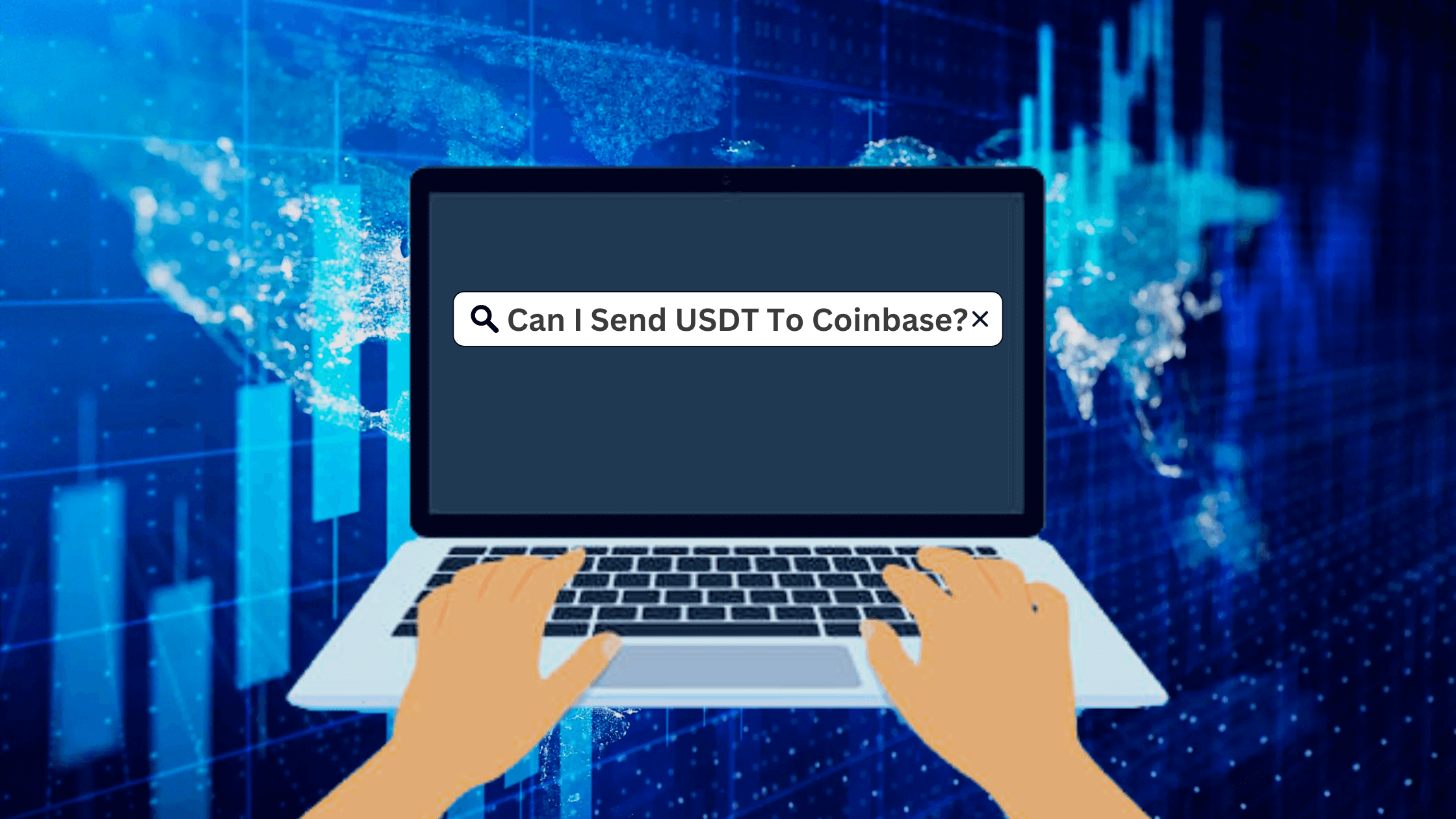 People are protecting their crypto assets with the help of stablecoins. The fall in the price of cryptocurrencies has increased the demand for stablecoins such as USDT. If you are looking for the answer to "can I send USDT to Coinbase?" you are at the right place.
Coinbase is one of the popular crypto exchanges chosen to send and receive crypto assets. With more than 100 million verified users, this exchange is one of the most trusted exchanges along with Binance. Before we get into more details, it's important to understand USDT.
What is Tether (USDT)?
Tether is a blockchain-enabled platform launched in 2014 to allow the digital transfer of fiat currencies. The main aim of this platform is to revolutionize the traditional financial system using blockchain technology.
USDT is a stablecoin with a market cap of around $66 billion. This stablecoin is the third largest cryptocurrency after Bitcoin and Ethereum. The value of the US dollar backs the value of Tether. Therefore the price of 1 USDT stays close to the value of $1.
Originally the USDT was built on Bitcoin's blockchain. However, an update enables USDT to work on newer blockchains like Ethereum, Tron, EOS, OMG, and Algorand.
The high volatility in the crypto market encouraged investors to deposit their funds in stablecoins like USDT to avoid the price volatility risk. In addition, several platforms offered high-yield earnings for stablecoins.
Now let's check the possibility of sending USDT to one of the largest crypto exchanges, Coinbase.
Is it Possible to Send USDT to Coinbase?
Do you want to send USDT to your Coinbase account? No worries, it's possible!
All you need is to follow the steps mentioned below:
Open your wallet from your PC or mobile device. The most convenient way is to use a wallet extension on your Google Chrome or Brave browser.
Login using your user credentials.
Select "Send."
Now you need to enter the amount required to transfer.
The next step is to choose the cryptocurrency, so select USDT.
Then paste the crypto wallet address of your Coinbase account.
Click "Continue."
After completing these steps, your Coinbase wallet will receive the USDT tokens in a few minutes.
Note: Before sending USDT to Coinbase, ensure that your wallet has enough USDT tokens to avoid a transactional error. Also, keep a minimal ETH balance to pay the transactional gas fee.
What if you don't have other wallets other than the Coinbase wallet? The good news is you can also send and receive USDT tokens from your Coinbase wallet. Let's have a look at it.
How to Send and Receive Crypto Using Coinbase Wallet?
If you don't have a wallet other than a Coinbase wallet, then you can follow the methods mentioned below to send and receive tokens.
Receive Crypto Tokens
Coinbase provides you with a unique QR code to ensure the correct wallet address of the transaction. Follow these steps to receive your tokens:
Login to the Coinbase website or open your Coinbase wallet app.
Select "Receive."
If you want to share a wallet address, you can choose your preferred network to which you need to receive the tokens. Once you complete this, Coinbase will generate a QR code or wallet address. You can share this code or address with the sender.
Another method is to claim a web3 username for your wallet address. You can use this Coinbase username to receive funds in your wallet. You can use this method to receive tokens instantly.
Send Crypto Tokens
As you have understood about receiving tokens from the Coinbase wallet, let's look at how you can send tokens from your Coinbase wallet. There are mainly two ways that you can use sending tokens: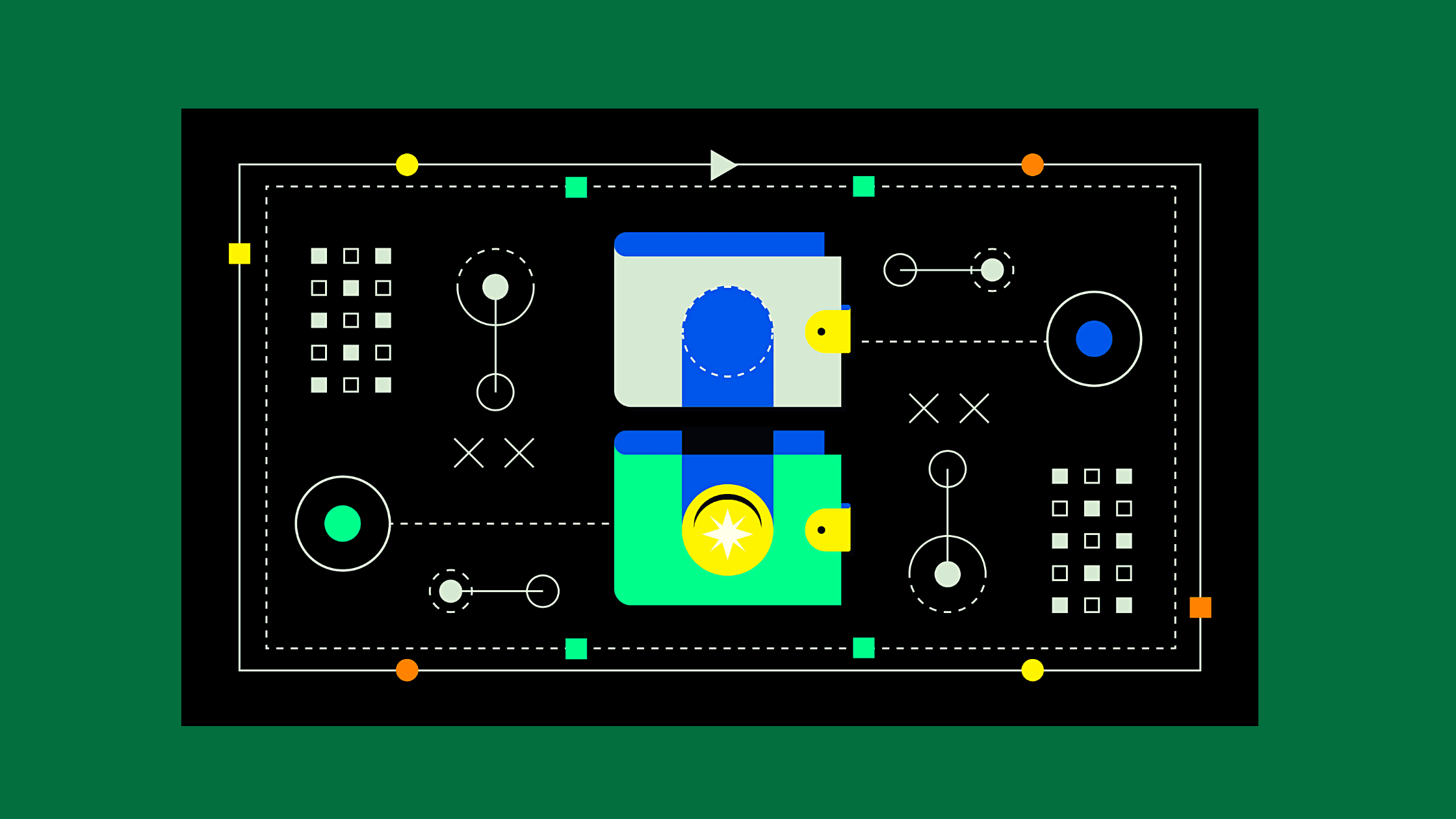 Using Coinbase Wallet App
Go to Google Play or App Store and install the Coinbase app.
Log in using your Coinbase username and password.
Verify your login using email and phone number verification.
Select "Send."
Choose the crypto token that you intend to send.
Enter the amount of chosen token.
Select "Next."
Enter the wallet address, Coinbase username, or ENS of the recipient. You can also ask for the recipient's QR code.
Finally, review the transaction details and execute them.
This method of sending tokens is very suitable for mobile users as you can send tokens in a few simple steps using your mobile device. You can use a wallet extension if you are a regular PC user.
Using Coinbase Wallet Extension
Wallet extension saves a lot of time as you can send tokens in just a few clicks. So, here are the steps to use the wallet extension:
Go to the Coinbase website.
Find "Download Coinbase Wallet."
Then select "Download for Chrome."
You'll be redirected to the Chrome web store.
Select "Add to Chrome."
Then click "Add Extension."
Next, create a new wallet or log in using the existing Coinbase wallet address.
Then choose your token.
Provide the amount you want to send.
Enter the recipient's username, ENS, or wallet address.
Click "Send."
You can use this extension to your browser for a faster transaction of crypto assets. In addition, this extension is also supported by other web browsers such as Brave, Edge, Opera, and more.
Which Networks Does Coinbase Wallet Support?
As per the latest update from Coinbase, they won't support BCH, XLM, XRP, and ETC due to low usage. This update will be effective from February 2023. Apart from these mentioned assets and networks, Coinbase Wallet can support all Ethereum and Ethereum Virtual Machine-based networks.
The networks that Coinbase has already configured include the following:
Avalanche C-Chain
Arbitrum
Solana
Polygon
xDai
Fantom Opera
Optimism
BNB Chain
Gnosis Chain
Conclusion on Sending USDT To Coinbase
Finally, I hope you are happy to know that you can send USDT to Coinbase. Here in this article, we have discussed all possible methods you can use to send and receive tokens. You can choose any method that suits your purpose and convenience.
If you are a regular mobile user, you can go with Coinbase mobile apps to send USDT tokens to Coinbase. If you like to send tokens from your PC, then the chrome extension comes in handy.
Shone Palmer
I've been writing about LGBTQ issues for more than a decade as a journalist and content writer. I write about things that you care about. LGBTQ+ issues and intersectional topics, such as harmful stories about gender, sexuality, and other identities on the margins of society, I also write about mental health, social justice, and other things. I identify as queer, I'm asexual, I have HIV, and I just became a parent.