10 Famous Gay & Lesbian Couples
When U.S. Supreme Court legalized ‌same-sex marriage on June 26, 2015, several celebrities across the states were relieved.
Many same-sex couples, whose countries ban the act, rushed off to the United States to legalize marriage.
However, there have been many couples who were engaged and married to same-sex people even before many of the states across the nation approved it.
During the past decades, the number of same-sex couples has increased. This indicates that the world is evolving to enrich the culture by combing all the traditions.
As the number has ultimately risen,0 it gets difficult to determine the most famous couple who are currently engaged or dating. Despite the vast number of couples, we have narrowed it down to ten.
Below you will find some of the famous LGBTQ couples who are dating or married at present.
Neil Patrick Harris & David Burtka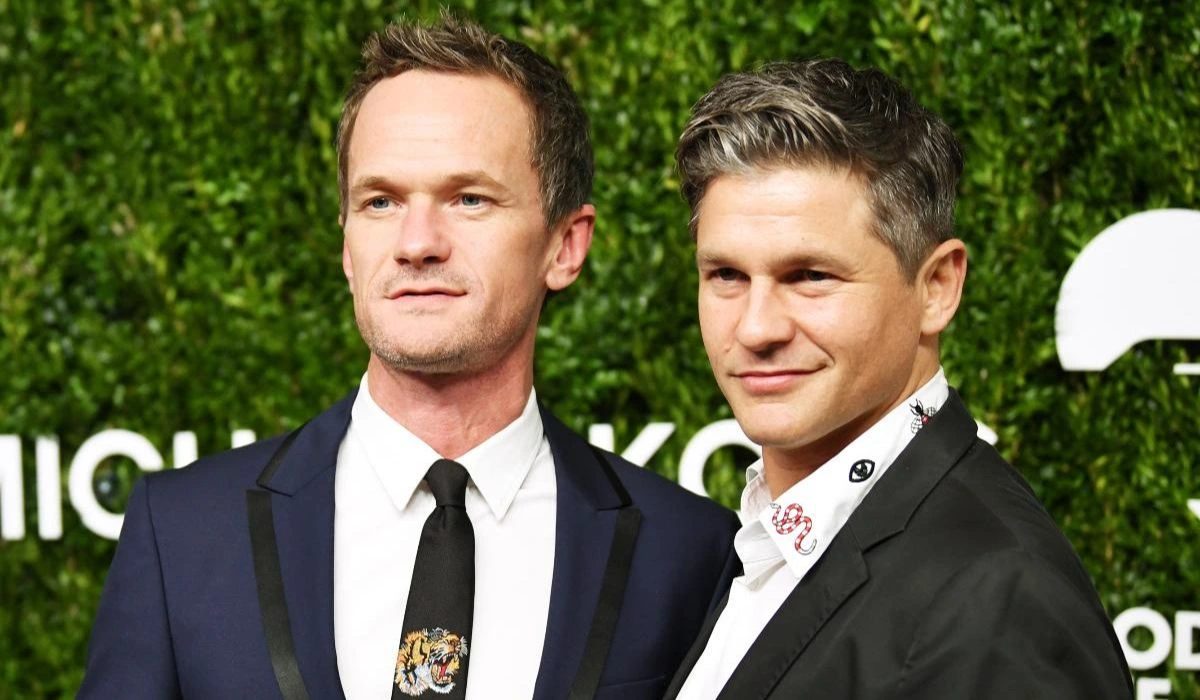 The couple met in 2004 and began dating. Although they did not make their relationship public in the initial phase of their relationship.
Neil Patrick publicly came out in 2006. However; Burtka didn't respond to the story. The couple later moved in together. They were engaged for several years until they came out as public in 2011 after the passage of the Marriage Equality Act 2011.
Harris married Burtka on September 8, 2014, and the couple has been together ever since. They welcomed twins, Gideon and Harper via a surrogate mother on October 12, 2010.
Ellen DeGeneres And Portia De Rossi
The infamous power couple has been married for 15 years since DeGeneres threw the knot with Portia de Rossi in 2008, four years after dating. The couple lives in Beverly Hills, California. DeGeneres also changed her name to Portia Lee James DeGeneres in 2010.
Elton John And David Furnish
Elton and David married in December 2014, after the same-sex bill became legal in the United Kingdom in the same year.
Prior to marriage, they were dating for two decades. The couple was among the first to form a civil partnership in the United Kingdom, in December 2005.
They both have two sons, Zachary Jackson Levon Furnish-John, born on 25 December 2010. And  Elijah Joseph Daniel Furnish-John, who was born on 11 January 2013. Both of their children were via the same surrogate.
Jodie Foster And Alexandra Hedison
The three Golden Globe Award winners married the actress and photographer Alexandra Hedison in April 2014 after a year of dating.
The couple has been going strong still. Both of them previously dated before getting to know each other. Jodie Foster was in a relationship for 14 years with Cydney Bernard. They both had two sons who were born in 1998 and 2001.
Todd Spiewack And Jim Parsons
Todd and  Jim have been in a relationship for the past ten years. They wed, in New York in May 2017.
Todd is an art director and a producer. "The Big Bang Theory" star came out in the year 2010 with love pondering all over his boyfriend Todd Spiewak. 
Ricky Martin And Jwan Yosef
The couple met on Instagram back when it was okay to slide into the DMs. They confirmed their relationship ‌in 2016 and appeared on the red carpet as a couple.
Martin revealed that he was engaged to Yose in an episode on the Ellen DeGeneres show. Later he privately married in 2018 and welcomed a daughter, Lucia Martin-Yozef.
In October 2019, they were blessed with a beautiful son, Renn Martin-Yozef.
Lily Tomlin And Jane Wagner
Tomlin and Wagner married in a private ceremony in 2014, after dating for 42 long years. The couple found generous warmth in each other.
In previous interviews, they admitted that they share the same feelings about people and the world.
Samira Wiley And Lauren Morelli
Samira and Lauren exchanged their vows in Palm Springs in March 2017. The couple began dating after they met on the sets of "Orange Is the New Black" in 2014 and were later engaged. The couple gave birth to their first child, George Elizabeth, in April 2021.
Discover More: Who are The 10 Best Gay Musicians
Matt Bomer And Simon Halls
Back in 2011, Matt Bohmer secretly married Simon Halls at a small-closet event with the dear ones only. They made their bond public in 2014.
With the help of a surrogacy mother, the couple welcomed three children Kit Bohmer Halls in 2005, and twin brothers Walker and Henry Bohmer Halls in 2008.
Ryan Murphy And David Miller
The American television writer and photographer secretly married in July 2021. They were previously engaged in 2011, which Ryan announced on Ryan Seacrest's radio show prior to the engagement. The couple also shares a child together named Logan.