'Avatar' Director James Cameron Chucked Out Fox Exec Who Wanted It Shortened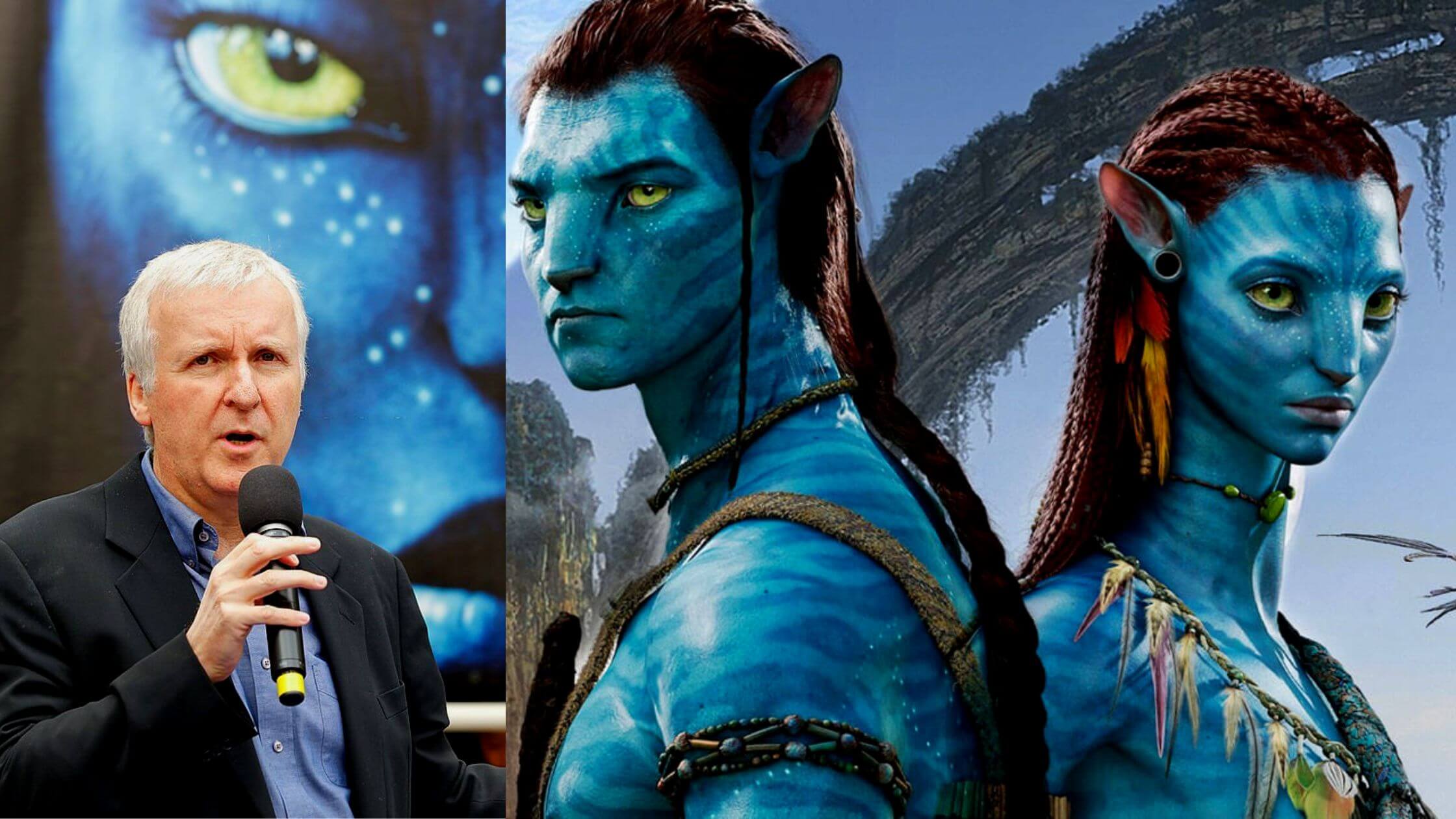 Avatar was one of those films that is difficult to forget. James Cameron's "Avatar" became the all-time highest-grossing movie with $2.92 billion worldwide box office receipts. It finally brought about a revolution in CGI animation.
James Cameron is another example of someone who received criticism for choosing the untried path and creating something legendary out of it. In a GQ Magazine interview, Cameron revealed that some of the team's executive producers had doubts about "Avatar."
Now that the long-awaited "Avatar" sequel "The Way of Water" is finally here, Cameron is working to promote it. A Fox executive reportedly begged Cameron to cut the original movie's 162 minutes after watching it before its theatrical release.
Cameron's Not-So-Pleasant Past Incident
During the production of "Avatar," there was a conflict between the director and 20th Century Fox. Cameron claimed that a Fox executive "begged" him to cut the film.
Months before the epic movie was set to hit theaters in 2009, the suggestion was made that it wasn't beneficial to say anything like that. As a result of Cameron feeling insulted by the direction, the executive resisted.
According to the infamously short-tempered Cameron, the exec had a sad exclamation, and he then yelled at him for questioning his plan.
Because of this, Cameron lost his cool and began acting in ways he had never done in his entire career. After a heated argument, the executive lost his cool and snapped at him.
In the end, Cameron proves the executive wrong when "Avatar" did make all the money. The director of "The Way of Water" was given even more leeway than he was for "Titanic" and "Aliens."
Cameron has worked on movies that have been followed up for more than ten years and go well beyond the three-hour mark. Cameron attempted to defend the movie's length in an interview by comparing it with HBO's "The Sopranos."
He observed that both were family dramas. Cameron joked sarcastically that the upcoming sequel, "Avatar: The Way of Water," is 30 minutes longer than the first film. To be exact, three hours and ten minutes pass during the second installment.
The Way Of Water's Visual Extravaganza
Jake Sully, a former human and current giant blue alien, returns in the sequel to Avatar: The Last Airbender, which takes place more than ten years later. The new sequel aims to deliver a more impressive visual spectacle than the 2009 original.
Additionally, it gives us a clearer view of the Metkayina, a reef-dwelling Na'vi clan that probably has something to do with the movie's title. Kate Winslet, who Cameron chose for the role in 1997's Titanic, will also appear in the film.
The long-gestating Avatar sequel, according to Cameron, needs to rank third or fourth all-time in terms of box office revenue. With an astounding $2.9 billion in box office revenue, the first Avatar film holds the record for the highest overall box office gross ever.
One of the most expensive production budgets in Hollywood history, The Way of Water is estimated to be in the $350 million to $400 million spectrum from external references. Now Avatar will be available on Disney+ following Iger's deal-making to acquire most of Rupert Murdoch's 21st Century Fox. This also includes the film studio 20th Century Fox. 
The third movie, which has no name yet and is slated for release in 2024, has already begun production. "Avatar: The Way of Water" debuts in theaters this December. Additionally, Cameron is working diligently on additional Avatar sequels.
The director unveiled a fresh idea for his works due to everything coming down the pipeline. A new graphic novel called "Avatar: The High Ground" was created using one of his "The Way of Water" ideas that were shelved.
Shone Palmer
I've been writing about LGBTQ issues for more than a decade as a journalist and content writer. I write about things that you care about. LGBTQ+ issues and intersectional topics, such as harmful stories about gender, sexuality, and other identities on the margins of society, I also write about mental health, social justice, and other things. I identify as queer, I'm asexual, I have HIV, and I just became a parent.