Relationship Revealed: Prison Break Star And Tish Cyrus Are Dating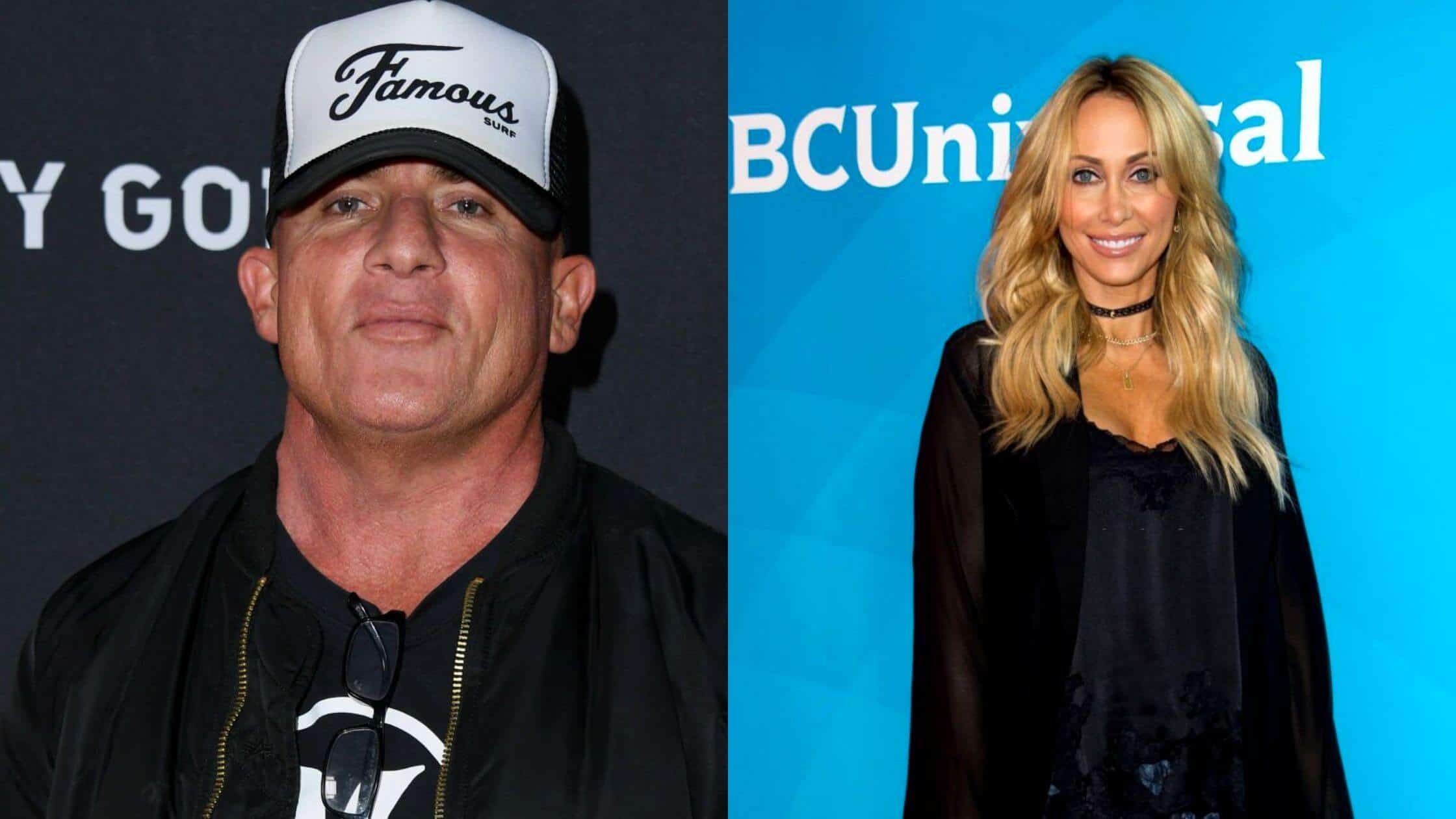 It seems good when one hears about someone in love. And, if it comes around a second time, after a bad fallout, things look even better. Tish Cyrus is one of the lucky people to have got love again.
Reportedly, she is dating the Prison Break actor, Dominic Purcell. She happened to have just gotten over her divorce, from Billy Ray Cyrus a few months back. All those looking for such interesting news can read on for further details.
The Sunday Reveal
Last Sunday, Tish Cyrus and Purcell made their relationship official on Instagram. Tish Cyrus happens to be teen star sensation Miley Cyrus' mom. She is also an actress and producer.
Readers could have seen her in LOL, The Last Song, and So Undercover. She was married to Billy Ray Cyrus for around three decades before the couple called it quits.
She shares three biological children with Billy, including Miley and two adopted ones. Additionally, she has been married once before.
On the other hand, Dominic Purcell happens to be a British-Australian star and is quite famous too. He has starred in his own shows, after which he made it quite big in Hollywood.
He is well-remembered for his role as Lincoln Burrows in Prison Break and as Mick in The CW's The Flash. He was also formerly married to Rebecca Williamson, with whom he shares four children. Tish, 55 years and Purcell, 52 years, have recently gone public with the announcement of their relationship.
She shared a nice click of both of them by the pool. She even tagged Purcell in the post. This new romance comes exactly seven months after her divorce from Billy Ray Cyrus. The couple has separated after 30 years to be exact, citing various differences. Billy Ray Cyrus hopes that they will be the same doting parents to all their children in the future.
>Related: Dolly Parton Hosts A Special Get-Together With Her Goddaughter
Billy Ray Cyrus And Tish Cyrus Go Separate Ways
After having grown up and raising a family together, no one has revealed what went wrong. They obviously had their ups and downs throughout, like any other couple.
Well! This was not the first time that both had filed for divorce. It happened twice before, after which they reconciled. However, the third time again, it was Tish who filed for divorce. The judge heard her out and approved it.
After the news of Tish's new love reached all, her eldest daughter, Miley whom she shares with Billy Ray Cyrus seemed to be supporting her. According to sources, Miley did not see her mother happy, in the last two years.
She thinks that Dominic Purcell may be the right person for her. Tish revealed the new relationship sometime after her ex-husband Billy Ray Cyrus confirmed his engagement with Fire-rose. It seems that Miley has already chosen sides.
It seems that the mother-daughter duo shares the best relationship ever. Miley always supported her through the mess that Tish was in. It was Miley who always consoled her mother, saying that she would definitely find someone better.
When both Tish and Dominic met and liked each other, it was Miley, whom she first confided in. Miley took on the role of the detective ever since she found out about them. And, what she found out about Purcell were only nice and desirable characteristics. So, it seems that they are going to be happy together. Dominic Purcell seems to be one of those celebs who are worried about the world.
Additionally, he happens to be a Philanthropist. So, everybody is hoping that Tish and Dominic will be together and lead some happy times together. Neither has been lucky in their last tryst with marriage, so everyone should keep their fingers crossed this time.
Shone Palmer
I've been writing about LGBTQ issues for more than a decade as a journalist and content writer. I write about things that you care about. LGBTQ+ issues and intersectional topics, such as harmful stories about gender, sexuality, and other identities on the margins of society, I also write about mental health, social justice, and other things. I identify as queer, I'm asexual, I have HIV, and I just became a parent.