Adam Lambert Experiences Serious Injury While Filming Album Cover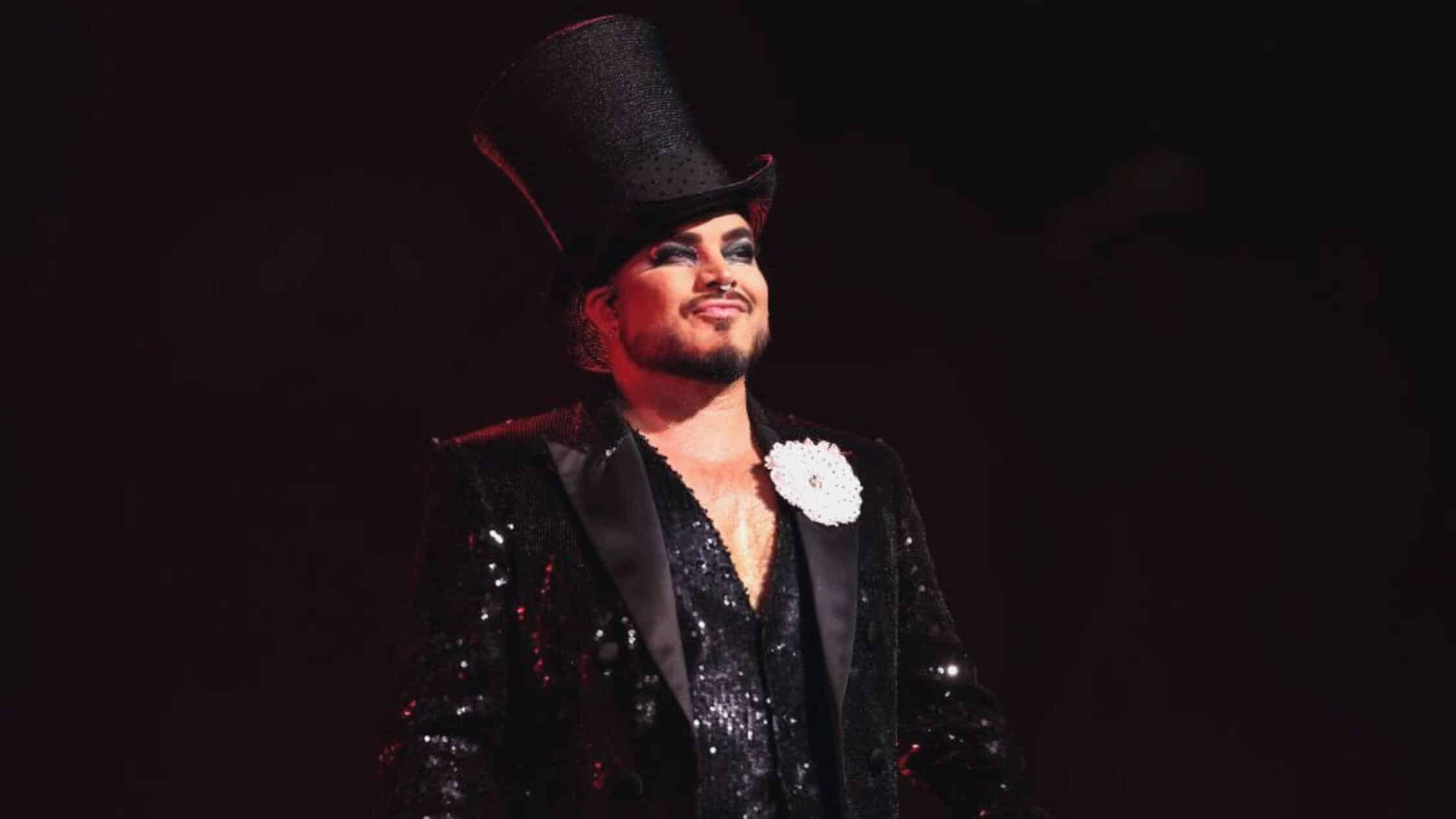 The former American Idol contestant Adam Lambert has suffered from a major accident. This happened while he was shooting for the cover of his upcoming album.
In a recent interview with the daily star, Adam Lambert confirmed that a piece of glass fell upon his nose, thereby injuring it. He experienced heavy bleeding and had to admit himself to the hospital.
But in all this process, his face was not in the position to get photographed. That is why the filmmakers decided to Photoshop his nose for the cover of his upcoming album. He has not held the recording studio for the loss.
He acknowledged the fact that this was an accident and was not a matter of negligence. After receiving proper medical treatment, he was completely alright and ready to shoot the next shot of the cover album.
But he could not face the camera directly because his injured nose was coming between his angles. His nose was broken, which is why the makers had to change his face in the cover album. It was a challenging task.
He was even upset because this was his first cover shoot, and he wanted this to be as original as possible. But he did not have any other option than to go ahead with this one.
What Are The Details?
His new album is high-drama. It is a compilation of the beautiful renditions sung by Adam featuring the famous songs by Billie and Leon. It also comprises the song titled Ordinary world.
He has been the leading artist who has been the face of the We Will Rock, You group. Since 2012 he has been able to lead the band effectively. The number of followers has increased ever since the time he started leading the band.
He has justified himself by producing his songs and, at the same time, reproducing the already available music albums.
Discover More: Kendall & Kylie Jenner Poke Fun At Kathy Hilton & Lisa Rinna Drama Over 818 Tequila On TikTok
He has sung the famous song, Sex on Fire in his version, and it is expected that this album will be finalized very soon so that people can experience his raw voice. He has always been audacious enough to try different experiments, especially while recording the songs.
He is particularly inspired by the famous guitarist Brian May who used to drink a sip of vodka every time he came for recording.
He followed a similar practice to recreate the magic of his famous song, Who Wants to Live Forever. The result of this practice was so effective that he was done with the recording in a single take. But he drank Tequila instead of vodka.
The type of drink does not make any difference but what matters the most is the type of confidence that this artist is instilled with that makes him truly special.
Upcoming Special Events
He is also recording another album titled for your entertainment. In honor of this great achievement, he will also perform in a live event in London.
He will outperform the masterpieces of top artists such as Sia and Bailey Ellis. He will also repeat after him the tunes of Leon, Pink, Noel, and Davis.
This is definitely a great achievement on his part. He has always been an inspiration and continues to inspire. He is a multi-dimensional personality, and that is evident from the multiple projects he undertakes at the same point in time and delivers each one of them successfully.
Conclusion
The cover album has been successfully edited, and it isn't easy to ascertain if it is original or Photoshopped. He has been able to overcome all kinds of shortcomings in the minimum amount of time. This is the best aspect of his personality
Shone Palmer
I've been writing about LGBTQ issues for more than a decade as a journalist and content writer. I write about things that you care about. LGBTQ+ issues and intersectional topics, such as harmful stories about gender, sexuality, and other identities on the margins of society, I also write about mental health, social justice, and other things. I identify as queer, I'm asexual, I have HIV, and I just became a parent.