Jojo Siwa Claims She Was "Used For Views And Clout" By Her Ex-girlfriend
Joelle Joanie "JoJo" Siwa, a 19-year-old American dancer, singer, actress, and YouTuber, says that she was used by her Ex-girlfriend just for views and for clout. It was in August 2022, Avery Cyrus, a social media content creator, and Siwa started dating and they made their romance official through social media platforms. Two months after making it official, the couple officially ended their relationship in December 2022.
On December 19th Siwa's mother, Jessalynn Siwa, posted a video on her Instagram stories that showed the "Boomerang" singer obscurely calling out a person whom she claims used her for likes and clout. She asserts that the person took advantage of her fame as her mother asks why she is mad.
Reason Behind In This Breakup
From the video, it is clear that JoJo is really frustrated by the action of her ex-girlfriend, Avery. She kept saying throughout the video that she got tricked into being told that she was loved and that she really got f–king played.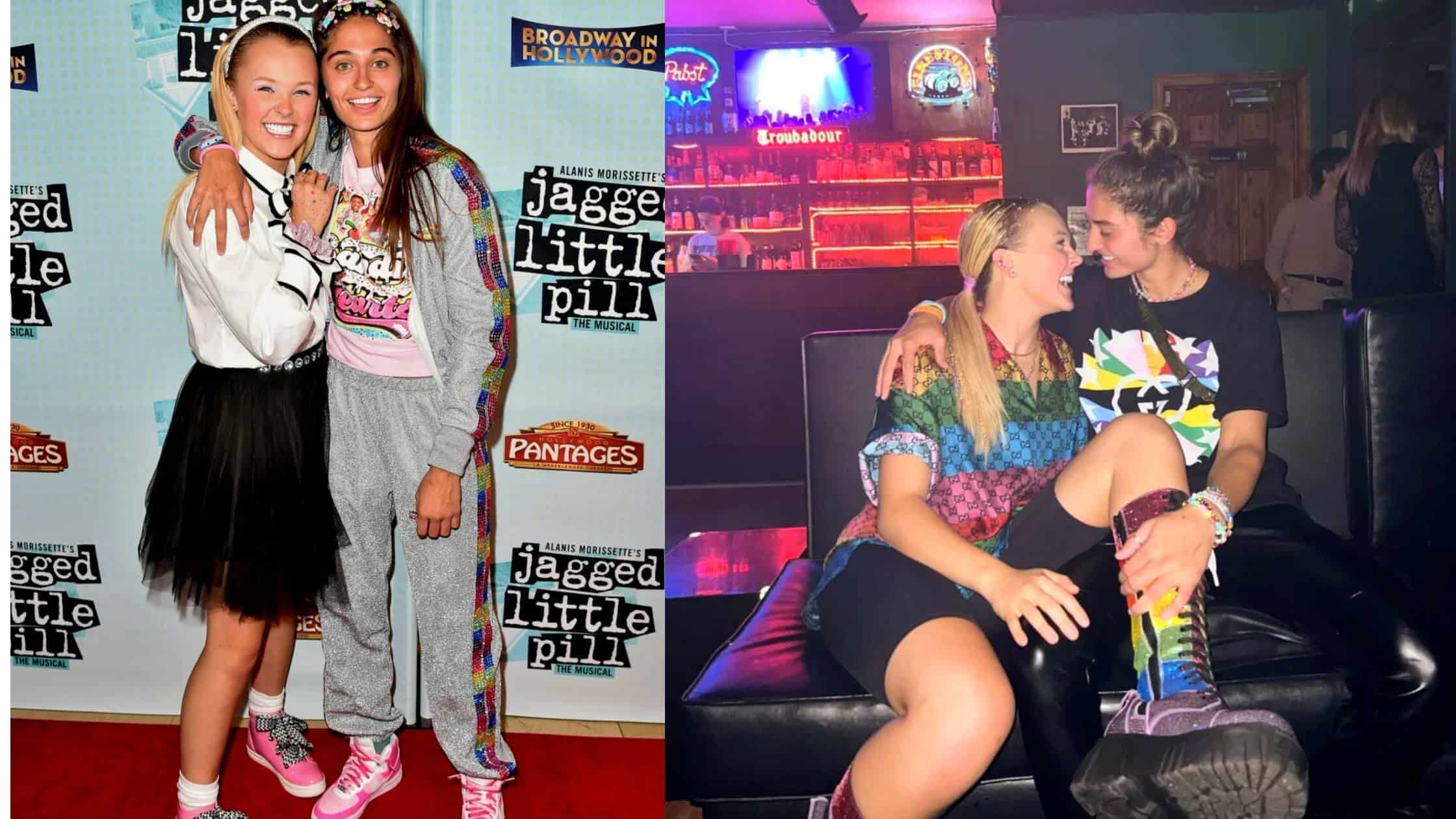 The video was posted two days after the content creator confirmed her split with the singer. The couple posted a TikTok video of their recent Royal Caribbean cruise trip in which JoJo hands over an arcade game prize to her ex-girlfriend, conveying that it is her Sorry for Breaking Up With You present.
And after the video went viral, a fan questioned the reason for a hurried breakup since it's been only two months. To this, Avery responded that they mutually decided that they are better off as friends. Also, since they are so young, they still need to try figuring out their stuff.  
As JoJo's video spread virally on social media, the TikToker came out clearing the air. She talked about their relationship and said that she is still very hurt as the singer broke up their relationship. Avery added that she is saddened and confused about the current situation.
From her perspective, the couple got separated on good terms and are still good friends. She states that the relationship was so real that she has nothing but love for JoJo and her family.   
It was three months ago that the couple announced their relationship officially. They shared a video of the couple enjoying their Chuck E Cheese photo booth moments. The video was captioned "Happiest Girl." before Avery JoJo was in an on-and-off relationship with singer Kylie Prew.
It was in February 2021, JoJo revealed her relationship status with her best friend, Kylie Prew, and by the end of the year, they declared a breakup. But within months, the couple rejoined in May 2022 and again broke up for the second time in June 2022. And it was in August, Siwa confirmed her affair with Avery.  
Days later making their relationship official, the duo made their first red carpet entry together at the premiere of Alanis Morrisette's jukebox musical Jagged Little Pill.
Checkout More: Janelle And Kody Brown Of Sister Wives Have Confirmed Their Divorce
In October, the singer opened up to the media about their flourishing relationship. She said that Avery was so positive that she was so fun to be around. The "Hold the Drama" singer added that all of her family, friends, and fans love and respect her life with the YouTuber. She even said that Avery brings great energy within her bubble and for that, she is so grateful to her.
After the breakup of the couple went viral, Avery posted some enigmatic TikTok videos of her with Taylor Swift's song, "Karma is my boyfriend." She posted a video on December 16 captioned "Healing Era." and on Monday, Avery posted on TikTok with her ex-girlfriend Sophia Mosca and disclosed that they are off on a trip to Europe.