What Actually Killed Leslie Jordan? Cause Of Death Revealed
Actor and Comedian Leslie Jordan has died in a car crash in California at the age of 67 on October 24, 2022. Confirmations came after three months after his demise. The Call Me Kat fame was supposed to kill in a car accident. A sudden cardiac dysfunction was his cause of death as proved on Thursday.
Speculations regarding his death were around. And further investigation also was going on during these days.
As per the reports from Coroner, Jordan was taking treatment for critically clogged arteries. His death was supposed by having heart troubles while driving the vehicle and it caused the crash of his car.
Further details of his heart disease are unclear. After studying his natural death Los Angeles County Department of Medical Examiner-Coroner was confirming his cause of death.
Any kind of alcoholic drug samples can't be found in his body. An autopsy failed to find any thread of life-threatening trauma. It led Coroners to confirm Jordan's death is natural.
His fatal death was reported at the time he works with Call Me Kat. The cast and crew came up with statements that show how the old man influenced them. His co-actors mourned and told about the difficult situation they were facing.
Demise Of Jordan Caused Difficulties In Call Me Kat Production
According to Jordan's spokesperson, the world is literally much darker when without the love of Leslie Jordan. Jordan's departure flooded him with grief.
Jordan's acting career begins around the 1980s, he played roles in Will & Grace, American Horror Story, and Call me Kat.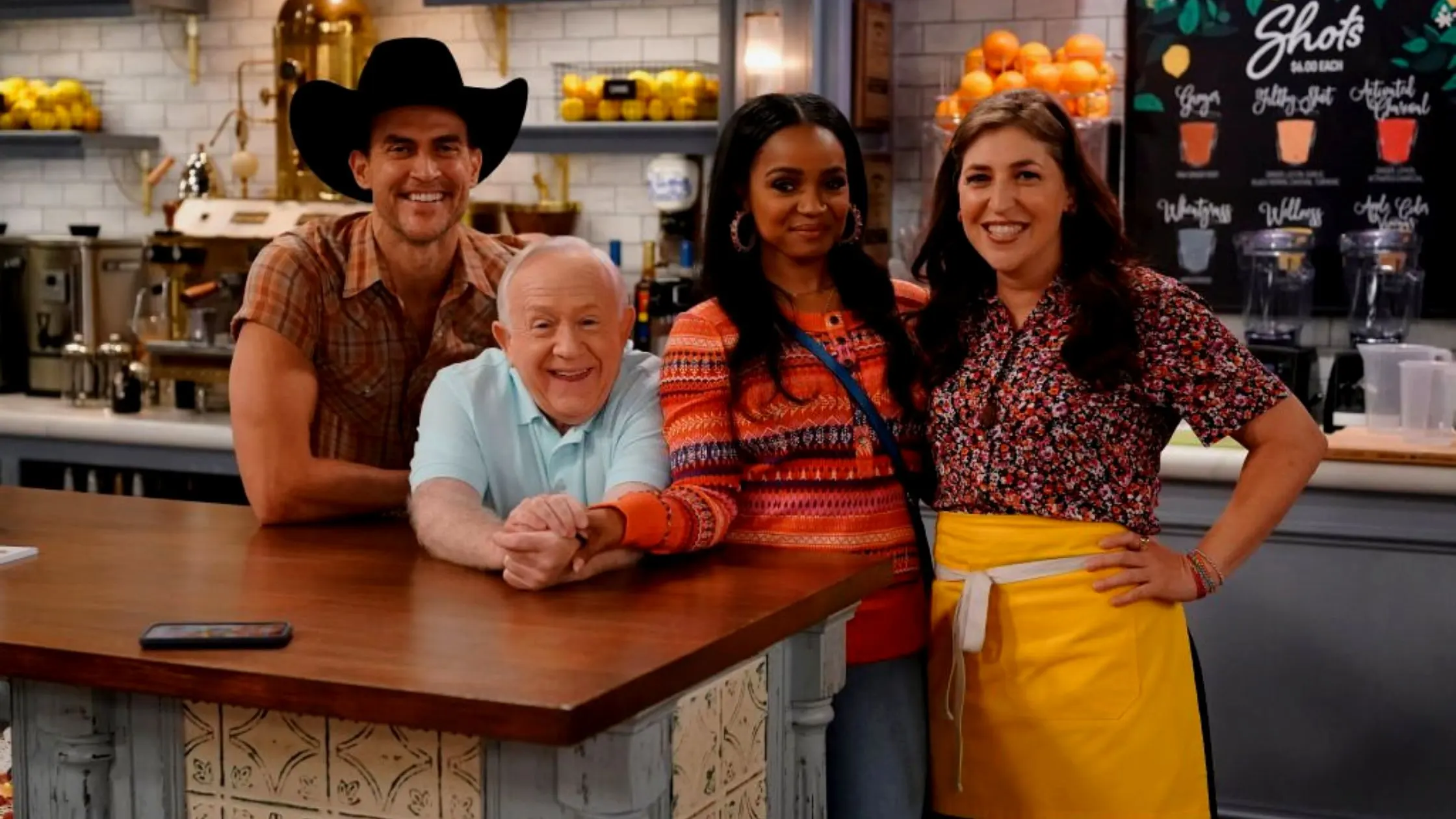 Goodbye episode of Call Me Kat premiered on January 5, 2023, two months after he died. Call Me Kat's titular star Mayim Bialik disclosed the difficulties they face while the production of the show after his death.
The goodbye episode was concluded by revealing Phil had found love and moved to Tahiti.
And Mayim stated that he will exist forever through his beautiful characters. His roles are immortal. As an actor, he took the maximum effort to complete his act.
And each character remains memorable. And his character in Call Me Kat named Phil will live forever. And she added the sudden demise of their co-star made their production complicated.
>Related: Call Me Kat's Leslie Jordan Will "Live Forever": Mayim Bialik
Jordan is one of the senior actors on the set. Jim Patterson, the producer said: "Pil Will live on forever and live his best and happiest life".
Holding decades of experience Jordan has many celebrity friends from the industry.
A special night was conducted by his friends in the name of Reportin' For Duty: A Tribute To Leslie Jordan on February 19. It will take place at the Grand Opry House in Nashville.
Some of his loyal friends including Marren Morris, Margaret Cho, Eddie Vedder, Jim Parsons, and Mayim Bialik also added dates to appear in Reportin' For Duty: A Tribute to Leslie Jordan.
His ability to deal with such a comedy role is astounding. He is definitely a good actor with extraordinary abilities.
Jordan begins his career with early theater, films, studios, and television. And he gets famous through Tik Tok videos that went viral at the time of Covid-19. He was a proactive person in social media and had millions of followers and a fan base.
Shone Palmer
I've been writing about LGBTQ issues for more than a decade as a journalist and content writer. I write about things that you care about. LGBTQ+ issues and intersectional topics, such as harmful stories about gender, sexuality, and other identities on the margins of society, I also write about mental health, social justice, and other things. I identify as queer, I'm asexual, I have HIV, and I just became a parent.