Hoover Found Her Stars In The "it Ends With Us" Movie Adaptation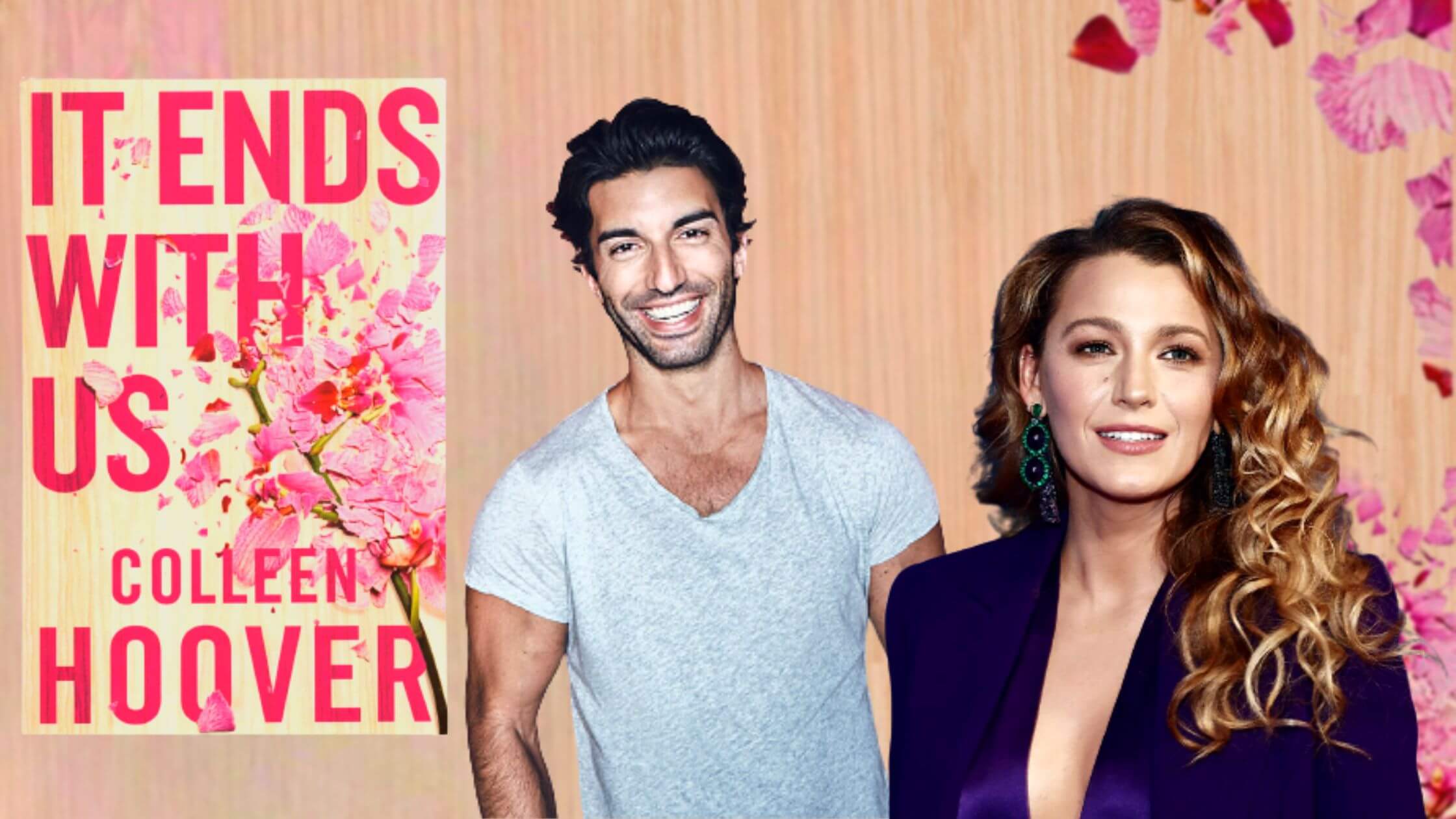 According to The Hollywood Reporter, Colleen Hoover's best-selling romantic novel, "It Ends With Us" released in 2016 is getting a big-screen adaptation with stars Blake Lively and Justin Baldoni.
Colleen Hoover revealed their new project with Sony Pictures on January 26, Blake Lively and Justin Baldoni act as Lily Bloom and Ryle Kincaid the main character roles in her bestselling novel.
Hoover posted a video on social media sharing her inspiration for the adaptation of her novel which has been published in 2016.
Christy Hall is adapting the script and the project is developing with Justin Baldoni's Wayfarer Studios and Sony Pictures.
Justin Balodoni will be directing and producing the film and Blake Lively also be the executive producer.
The Proper Cast
Our Lily is to be acted by Blake Lively, Blake Lively y'all. She is her dream, Lily.
Hoover said through her video. And she shared her happiness for Baldoni directing the film. And Baldoni acts as Ryle. And Hoover added that she has been blessed with the proper casts.
The actors are well bothered about what to give to their characters. And both are blessed actors.
It Ends With Us develops with Lily Bloom's life. Her attempt to break the cycle of abuse. Lily was struggling to live with her father.
The novel details Lily's childhood, her stressful life with her abusive father, her marriage, and her afterlife with a controlling intimidating husband neurosurgeon Ryle Kincaid.
The novel develops with these eventful plots and later Lily founds condolence and a kind of inspiration to live after she reconnects with her childhood friend Atlas Corrigan.
Further details about the remaining characters are not provided yet. Who playing the role of Atlas Corrigan is still unspoken.
Hoover With Old Memories
Hoover started her video by showing her childhood home on the frame and described her experiences and memories with that house.
She begins by saying this is the house that she grew up in and spent most of her childhood in. She lived there for approximately 14 years. But no one living in the house now.
She continued that she wanted to inform everyone about her childhood. Hoover said how appreciative she was of her mother.
Discover More: Paris Hilton Revealed The Arrival Of Her First Baby Via Surrogate
Her mother got them out of a scary situation when she was a little girl. Her mother brought her to this house when she was four and gave her acceptable circumstances to live in until her 18 years old.
Hoover explained her memories of that house. It was a place full of love and happiness. When she thought about this house her mind stuffing with sweet memories.
And she said their new adaptation project is completely based on her novel. She wrote it inspired by her sweet mother. However, it's just bittersweet to her.
Hoover concluded her video by showing the bedroom that the little girl used to sleep in during her childhood. And added her gratitude towards Blake Lively by saying she can't say it enough.
Hoover is also known for her three best-selling books in the US. and her It Ends With Us has already sold more than 20 million copies. And her collection also tops the New York Times paperback fiction bestseller list.
Blake Lively And Justin Baldoni
As a famous actress Lively is popularly known for her roles in A Simple Favor, The Sisterhood of the Traveling Pants, and A Gossip Girl.
Lively has directed the film I Bet You Think About Me. She also made her debut feature film with "Seconds".
Justin Baldoni is best known for his Wayfarer studios. And he recently directed films such as Five Feet Apart and Clouds.