Tom Verlaine: The Influential Musician And Punk Icon Dies At 73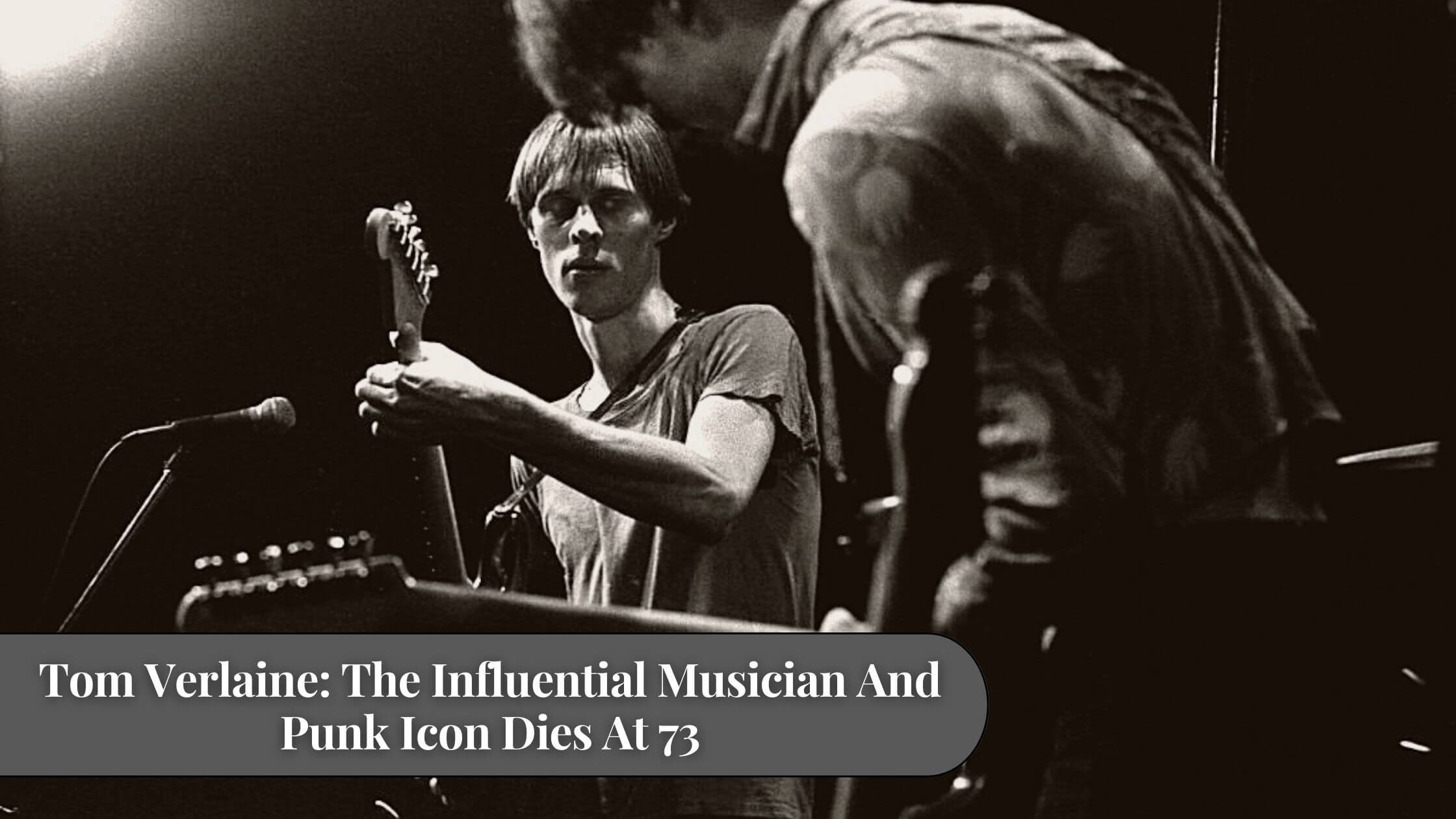 70s influential musician and founder of the New York City rock band Television Tom Verlaine died on January 28, 2023. The guitarist was 73 and currently residing in New York City.
As per the reports, Tom Verlaine died Saturday following his short illness in New York City. His demise was confirmed by the presence of his close friends.
Jesse Paris Smith, his fellow musician Patti Smith's daughter has announced the death news of Tom by saying he had died after a brief illness at the age of 73 in New York City.
She wrote on an Instagram post along with a photo of them as Dearest Tom, Love is always immense and it is forever.
Her heart is too full now and she is on struggling for searching for words to describe him. Her inner feelings are so heavy while his spirit is completely free.
The Born Musician Tom Verlaine
He was born with the name Thomas Miller and is popularly known as Tom Verlaine his stage name in the music industry. He was born in Denville, New Jersey.
Tom is best known for his influential rock band Television. Verlaine was the leading musician of the band.
Tom showed interest in music at an early age and studied piano and later studied saxophone. The inspiration to adopt a stage name is the French symbolist poet Paul Verlaine. Tom Verlaine became famous for his jagged guitar-playing style.
A musical group was created with his school friend Richard Hell who also shared similar musical tastes with him. They moved to New York City and formed a new group name Neon Boys in 1972.
The group includes music experts Verlaine, Billy Ficca, and Richard Hell dealing with the guitar, vocals, and drums.
Later they reformed their group into the band Television and invited a second guitarist Richard Lloyd into the band Television in 1973.
In 1975 the band replaced Fred Smith in the place of Richard Hell who left the band. Band Television initially released its single in 1975. Television is famed for releasing its two albums Adventure and Marquee Moon.
Verlaine continued a solo career after breaking up the band in 1978. After a few years, Television released its third album in 1922.
Verlaine released a total of eight solo albums including his most successful and popular album Dreamtime. It also recorded as 177 on Billboard's top 200 list.
During his musical career over the long 50 years, Verlaine became famed as a solo artist.
As a musician, Verlaine collaborated with other popular artists such as Sonic Youth, David Bowie, and Patti Smith. Verlaine worked with one of the top artists Patti Smith. The duo created albums such as Banga, Twelve, Gone again, and Gung Ho.
Patty Smith's daughter has confirmed the great artist's death to NPR in a press release through a statement that she met Tom When she was a child not long after her father died.
In Verlaine, she felt the energy of a father, a man as full of love and caring as her dad, a man to hug when she wants, a man to laugh with, to share her mischievous jokes and her wild imagination.
Read More: Rick Astley Files Copyright Lawsuit Against Rapper Yung Gravy Over Voice Imitation
His fellow musicians, fans, and followers have shown their deep condolence through various social media and posted several memories and experiences with the great musician.
Many of his fellow artists shared experiences with Verlaine and mourn on demise.
Jimmy Rip one of the long-time music fellows of Verlaine has written on Instagram that in the end, he was surrounded by love and passed peacefully with the hand of his and other dearest friends.