Who Is Nyle DiMarco Wife? Is He Gay? Who Is He Dating?
Nyle DiMarco is an unbearably hot and handsome American model who has made a great established career within a short span of time. Being a model, actor, and deaf artist Nyle DiMarco garnered loads of love and recognition from across the globe. As his stardom rose to prominence people across the globe were keener to explore his personal life, and rumors started to hover on the internet that the ravishing model would likely be gay. Let us dig into it and learn about Nyle DiMarco.
Is Nyle DiMarco Gay?
The answer to the question is a bit distorted because back in 2015, Nyle DiMarco came out as sexually fluid and he just did not fall into one side of the spectrum. Nyle DiMarco has an accomplished career, and over the course of time, he has swooned into the lives of his fans with his terrific looks.
Nyle DiMarco is not much active on his social media, but sporadically uploads of himself which makes his fan sweltering. His girls' fans would stalk him on his social media and his charismatic look is aging like a fine wine.
Throughout his life, Nyle DiMarco has been struggling to make his name resonate in the industry as he had to face discrimination on the basis of being disabled and questioning his sexual orientation.
He was born deaf, a disability that he had embraced from a very early age, and his determination made him the ambassador of the Nyle DiMarco Foundation. Nyle DiMarco always tried to shed light on these issues and vociferously endorsed a bunch of Equality campaigns.
Moreover, other than being discriminated against for his disability, Nyle DiMarco had to endure innuendos and brutal discrimination, because society identified him as sexually fluid. So When he was asked about his stance on sexual preferences and precisely Nyle explained that his feelings towards one particular gender are not limited and it could change as time flies.
Who Is Rodiney Santiago?
The predominant reason for this persistent discussion about his personal life is because barely a month before, a shirtless hot photo of Nyle DiMarco and his friend and model Rodiney Santiago, went viral.
As we all already know Rodiney Santiago is a bisexual Brazilian model, their friendship started to take different hues over social media, and started to assume that they are likely dating and that the facade of 'great friends' is a charade.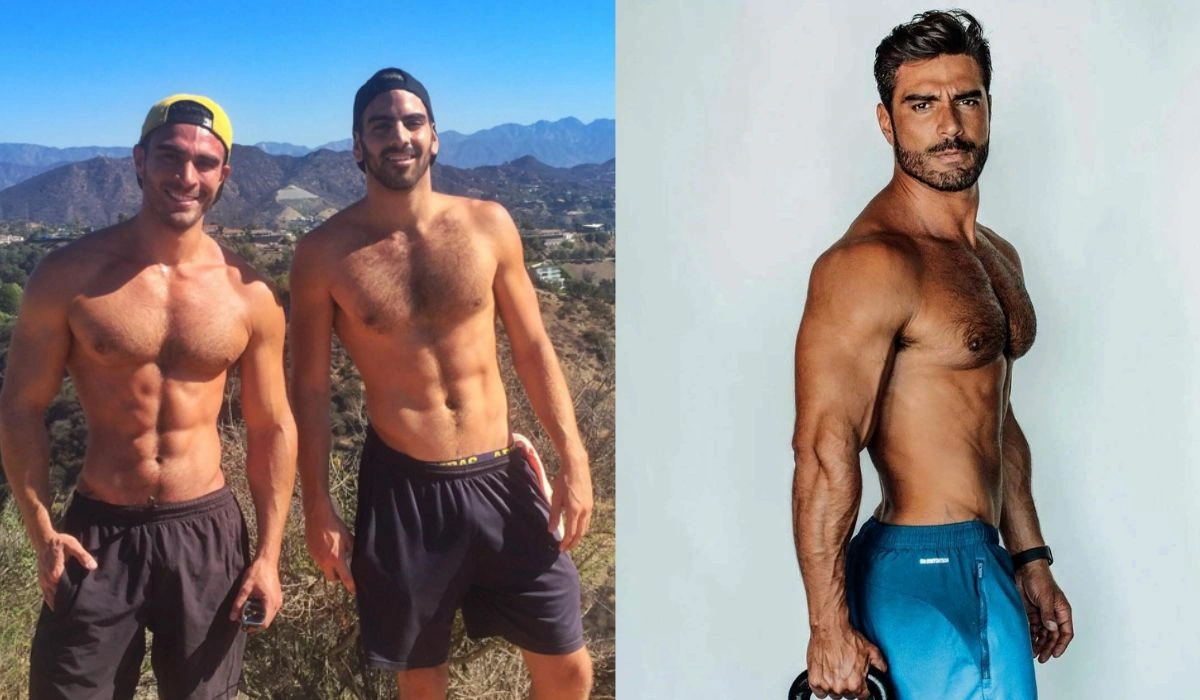 But neither of them confirmed their dating rumors. Nyle DiMarco is interested in athletics, food, and traveling and he is not at all likely to be gay just because he is friends with gays or bisexuals.
Is Nyle DiMarco Married? Who Is His Wife?
Nyle DiMarco is not married yet and he is currently completely focused on his goals to make his career even steeper. People across the globe have been searching for his wife/ partner, but quite disappointingly the handsome actor is not married and so we cannot extract information about his personal life.
Moreover, Nyle DiMarco has openly come out as bisexual, so more details regarding his extreme personal life are under wraps.
Who Is Nyle DiMarco Dating?
Even though the sparkling model does fall on both sides of the spectrum, Nyle DiMarco is alleged to be in a relationship with a girl named Brittany Rose Williams. The couple dated back in 2009, but much information about them is unknown. The duo has posted numerous pictures together and regardless of those pictures, much information about them is unavailable.
But neither Nyle DiMarco nor Brittany has confirmed their relationship, just in the case of Santiago and Nyle DiMarco's rumor. Even though their friendship seemed like more than friends, they did not make a confirmation and did not likely to name their relationship.
Also Read: Is Timothee Chalamet gay? Revealing His Sexuality And Personal Life
Who Is Nyle DiMarco?
Nyle Thompson aka DiMarco was born on May 8, 1989, in Queens, New York. He was the winner of The CW's interesting reality television series America's Next Top Model in season 22 and he became the first deaf male winner. Nyle DiMarco attended the Maryland School for the Deaf and later graduated from Gallaudet University back in 2013. He acquired a degree in Mathematics and American sign language.
Nyle DiMarco's career had great exposure when he got the opportunity to partner with Peta Murgatroyd on Dancing with the Stars which thereby marked a great accomplishment in his life.
Nyle DiMarco won Critics Choice Real TV Awards for Best Unstructured Series, and also was nominated for Academy Award for best short documentary.
Shone Palmer
I've been writing about LGBTQ issues for more than a decade as a journalist and content writer. I write about things that you care about. LGBTQ+ issues and intersectional topics, such as harmful stories about gender, sexuality, and other identities on the margins of society, I also write about mental health, social justice, and other things. I identify as queer, I'm asexual, I have HIV, and I just became a parent.