Is Bad Bunny Bisexual? Sexuality Disclosed!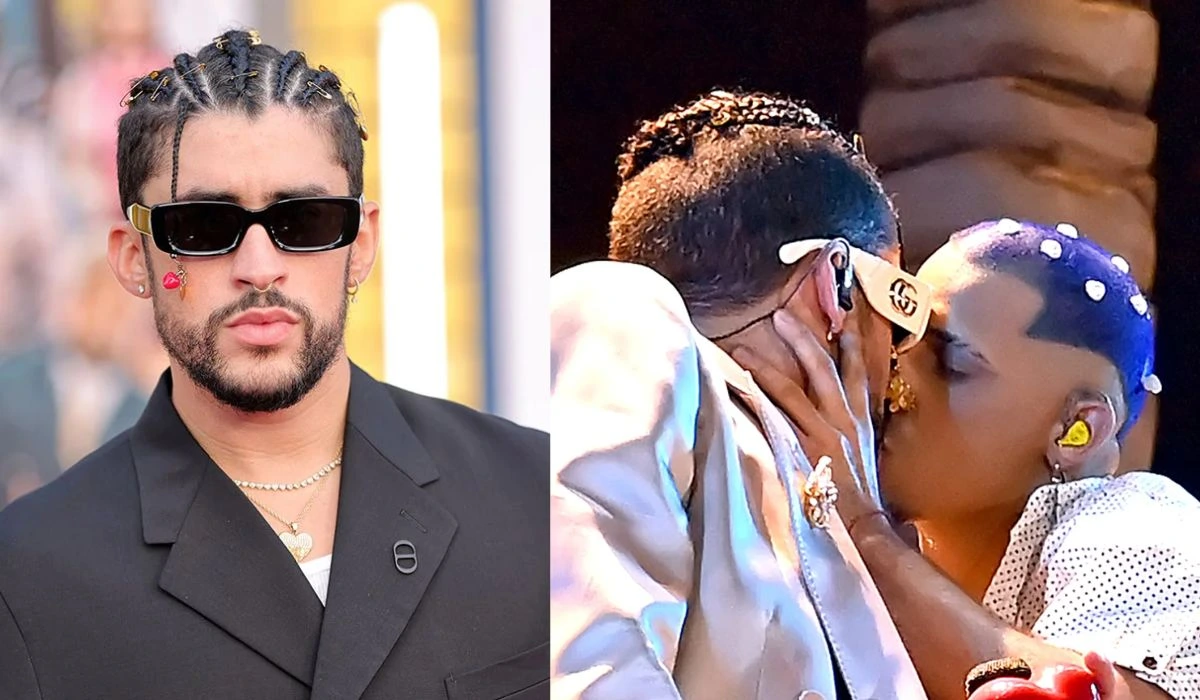 Bad Bunny is a compelling and handsome Puerto Rican rapper who has immeasurable fans across the globe for his distinguished Latin trap and reggaeton. As his career rose to prominence, the number of fans tremendously increased, thus paving the way for hawk-eyed fans' intrusion.
Especially the resounding rapper's sexuality was often questioned and it was a hot topic of discussion all over the internet. So let us dig deeper and learn whether Bad Bunny is straight or Bisexual.
since 2018, Bad Bunny's sexuality has been a major topic of headlines as his breakout song Caro (Expensive) was a massive hit, and people started to make assumptions.
Is Bad Bunny Bisexual?
When we asked about his sexuality, Bad Bunny does not fit into any of the labels that define his sexuality. Bad Bunny once quoted: "bisexuality does not define me. At the end of the day, I don't know if in twenty years I will like a man. One never knows in life". At the moment I am heterosexual and I like women".
This interview clears that his sexual orientation is not fixed but is indeed fluid, and just because he likes women at that time does not make him a heterosexual because the next day his interests would be totally different.
Let Us Know More About Bad Bunny
Apart from his sparkling career, Bad Bunny's self-love, and his gender fluidity make his style and looks more intriguing. His non-confirming gender makes him one of the ever-shining stars of the industry. Even his nuanced appearances, his distinguished style, and his fashion sense really make him entirely different, unpredictable, and diverse, and thus it is a mirror image of him.
In the song, Bad Bunny tries to shed light on 'self-worth', moreover, Bunny gets his nails done and depicts himself in his female version which was actually played by model Jazmyne Joy, and at last in the video, the duo ended up kissing each other, and this light the matches and made his sexuality at stake.
People across the globe rave about his gender fluidity, but each of his performances is a proclamation of his identity. So whether he is being labeled as gay or bisexual these tag does not mean anything to him as he does not abide by any of these labels and these definitions cannot hold the vast meaning of Bad Bunny's identity.
Bad Bunny About His Gender Identity
The rapper has not given any sort of reaction to the cacophonies over the internet and he is busy making his career steeper each day. Other than Bad Bunny, Harry Styles also does the same by not confirming his gender identity, and he has been mainly alleged of queerbaiting approach.
So not falling into societal norms and thereby denying all the conventional gender norms Bad Bunny quite makes a highly-intriguing personality. So we could conclude that Bad Bunny is not bisexual, or gay, he is definitely sexually fluid and these existing labels do not define who he is.
Benito Antonio Martinez Ocasio is one of the influential and enlightening rappers from Puerto Rican who has made an established career with his riveting musical style of Latin trap and reggaeton.
His career breakthrough was back in 2016 when his song Diles made a massive success and thus led to a deal with Hear This Music. Following the next few years Bad Bunny's collaborations with Farruko, Karol G, Ozuna, J Balvin and thus made his career cemented in the industry.
Bad Bunny Career
Bad Bunny's name started to resonate in the industry with his feature on Cardi B's number-one song "I Like It". More than that, his debut album X 100pre surprisingly peaked at number 11 on the US Billboard 200, and Bad Bunny did not have to turn back to his past life.
Moreover, his second album YHLQMDLG was inexplicably successful and thus it became the highest-charting all-Spanish album and peaked at two on the Billboard 200. It was his fourth album titled El Ultimo Tour Del Mundo that reached number one on the Billboard and thereby became the first all-Spanish- language to peak at number one on the US Billboard, and Bad Bunny's career just skyrocketed.
About Bad Bunny Family
The resounding rapper was born on March 10, 1994, and he is in his golden age of Twenty-eight. By this age, he has an accomplished career and he became an insightful musician, rapper, singer, songwriter, producer, actor, and professional wrestler.
Bad Bunny's father Tito Martinez, was a truck driver and his mother Lysaurie Ocasio was a retired school teacher, was the pillar of strength and they often tried to make his talents flourish by often listening to genres like salsa, merengue, and pop ballads. Bad Bunny along with his two younger brothers often visits the church and until the age of thirteen, he sang in the church choir.
The reason for attributing such a different name stage name is that during his early childhood, he was forced to bear a bunny costume that exasperated him and this past story paved a way for a different professional name.
Read More: Is Dua Lipa Gay Or Bisexual? What's Her Actual Sexuality?
Shone Palmer
I've been writing about LGBTQ issues for more than a decade as a journalist and content writer. I write about things that you care about. LGBTQ+ issues and intersectional topics, such as harmful stories about gender, sexuality, and other identities on the margins of society, I also write about mental health, social justice, and other things. I identify as queer, I'm asexual, I have HIV, and I just became a parent.