Shawn Mendes And Sabrina Carpenter Dating Rumors-Are They Really In Relationship?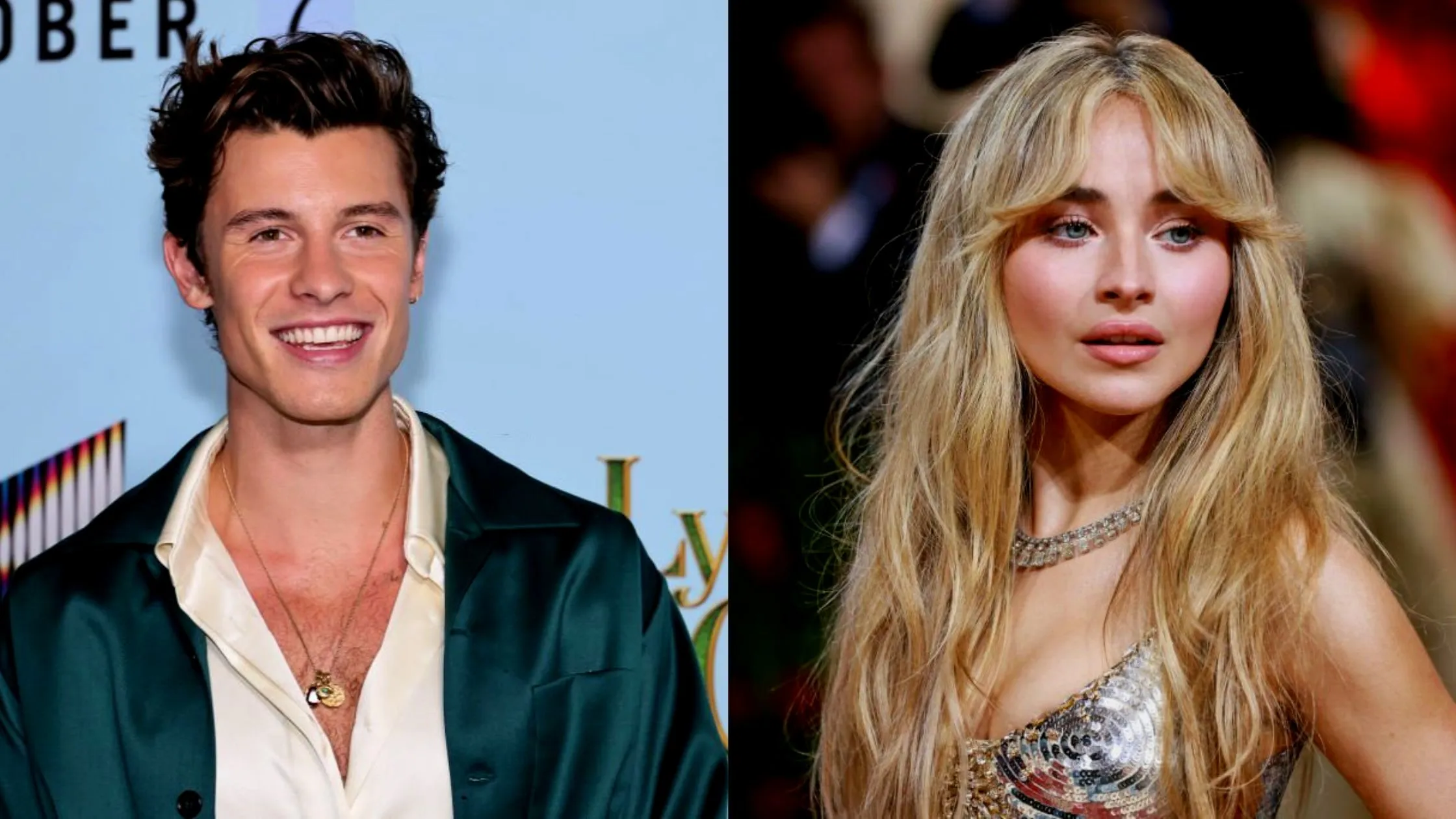 The dating rumor of Shawn Mendes and Sabrina Carpenter broke after an Instagram handle named Deuxmoi posted a possible confirmed date outing of the couple on their Instagram stories. The story also followed a picture of the duo.
Shawn Mendes And Sabrina Carpenter Dating Pictures
Shawn Mendes And Sabrina Carpenter's Dating pictures have been captured as they strolled around in Los Angeles on Monday morning. In the pictures, the Emmy Nominee singer can be seen with his hands tucked in his blue denim jacket with a white t-shirt.
He wore ‌black pants and finished off with gray sneakers. Meanwhile, Sabrina was spotted alongside Shawn in a black oversized hoodie and matching trousers, and a pair of black under-armor sneakers.
In the picture, the duo appears to be entirely comfortable, as they have been quietly dating until now. No comments abe been shared by any of the representatives or themselves. Sabrina seems to be flattered as she could not stop smiling while strolling alongside "In my Blood Singer".
This outing has surprised the fans because Shawn Mendes was earlier linked to Jocelyne Miranda after his break up with Camila Cabello. Mendes was spending quality time with his chiropractor. Moreover, last week Shawn and Miranda were spotted hiking at ‌Runyon Canyon Park in Los Angeles.
Miranda also accompanied Shawn Mendes to a Grammys after-party last month. They were captured grocery shopping in the neighborhood by the outlets.
However, it is unclear if Shawn is currently seeing Sabrina Carpenter. For the past months, he seems to be romantically attached to his 51-year-old chiropractor. The duo was spotted spending lots of time together.
Shawn Mendes Early Relationships
It seems that Dr. Jocelyn Miranda and Shawn Mendes were linked after he started visiting for his checkups after his break-up with Camila Cabello. Shawn reportedly was struggling with mental distress due to the separation in 2021, after dating for three years.
To ease ‌the mental stress, Shawn Mendes canceled all of his tour plans in 2022 to look after his mental health. Tabloids suggest that during this period Mendes became close to Jocelyn Miranda.
Reports suggest that the breakup had been hard for both of them. Shawn revealed during his post-breakup interviews that he was trying not to put too much pressure on himself. He added that after the breakup he realized that he had too many people to rely on instead of just one.
He kind of believes that relying on one person might lead to heartbreak if things didn't go well. He revealed ‌his struggles with anxiety and how it controls his life. He also stated his experience with medication and how did it elevate his life to a better version.
Also Read: Who Is Jocelyne Miranda, Shawn Mendes' Rumored New Girlfriend?
With Whom Shawn Mendes Is Currently Dating
However, it is unclear whom Shawn Mendes is currently dating. As he is mentally stressed, he might be keeping his personal relationship close. According to the sighter who spotted the duo, it seems that they were on a date and their relationship is budding.
Well, if that's true, then his relationship with Jocelyn must have been simply professional to overcome his mental struggles. Since neither of the professionals has been confirmed about any relationship, it is just speculation that Miranda and Shawn were dating.
Shawn and Sabrina's idea is to bond with each other and look up to their relationship as to how it goes. Then fans could not be any more excited. The first pictures of the couple, it appears, display a dynamic spark between the two.
The smile and laugh on Sabrina's face quietly indicate that she is having a good time with Shawn Mendes. If the duo decides to meet more often, then fans would be excited to see more pictures of the couple.
Reports suggest that Sabrina is currently single and it is possible for both of the stars to date in the coming days if they get along.
Stay tuned for more!
Shone Palmer
I've been writing about LGBTQ issues for more than a decade as a journalist and content writer. I write about things that you care about. LGBTQ+ issues and intersectional topics, such as harmful stories about gender, sexuality, and other identities on the margins of society, I also write about mental health, social justice, and other things. I identify as queer, I'm asexual, I have HIV, and I just became a parent.