Is Nikocado Avocado Gay? All You Should Know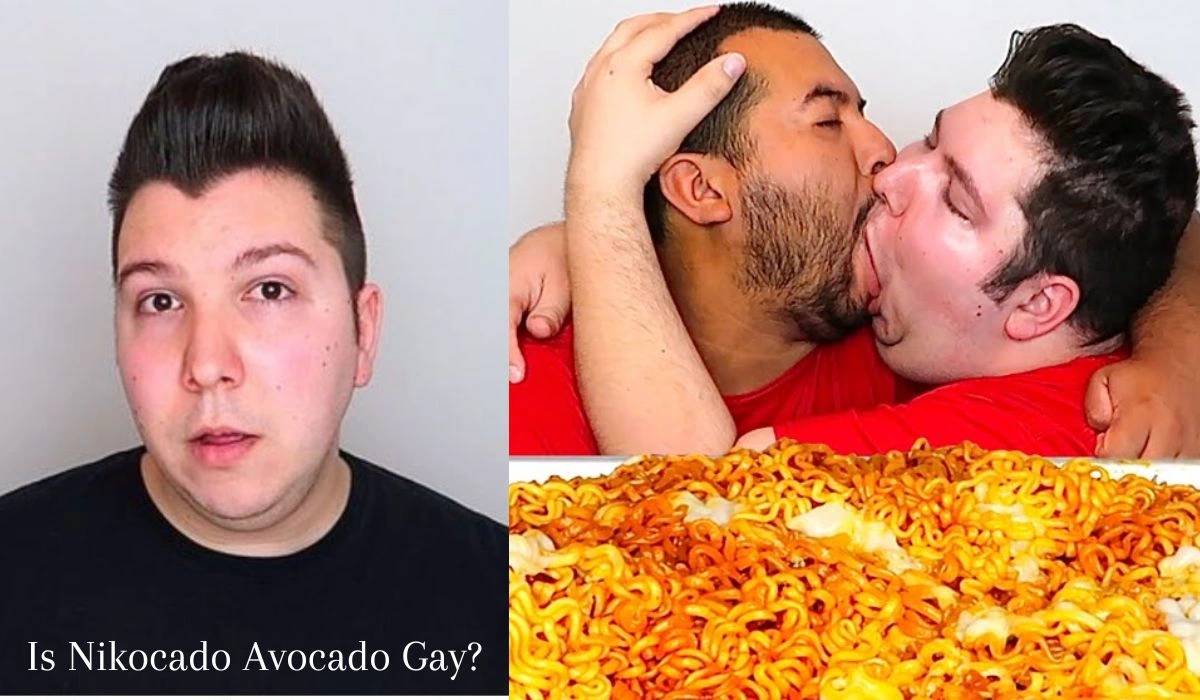 Nikocado Avocado is one of the most famous YouTubers who has accumulated many fans for his unique way of eating. Nikocado Avocado has swooned into his fans' lives when he consumes large quantities of food. As his reputation increases daily, his fans are fiercely eager to know more about his personal life, especially his sexual interests. Let us have a brief look into Nikocado Avocado's life and learn whether he is gay or not.
Is Nikocado Avocado Gay?
The answer is simply that he is undoubtedly gay by sexual orientation, and he was married to Orlin Home in 2017.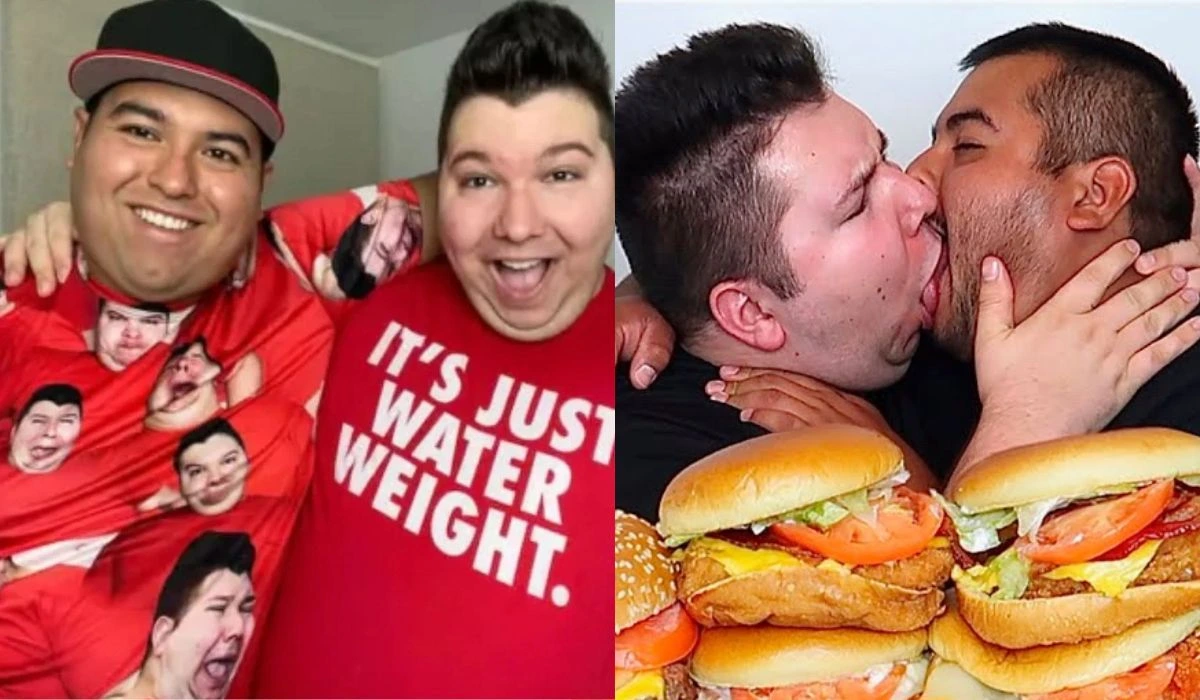 When it comes to his personal life, Nikocado Avocado has been very keen to let know his fans about his marriage with Orlin Home and the couple decided to have a massive celebration with a mukbang. This mukbang is said to be a concept where people eat and entertain their viewers.
As per sources, their relationship was on the rough edges and we could infer this from some of their videos where they appear together and hurt each other pretty badly. We cannot know whether they are making such kind of videos for fun or to entertain people, but the audiences fail to see anything entertaining in it and deeply remarks that this sort of content should not be streaming online because it would have a vile impact on several people.
Back in 2020, Nikocado Avocado stated about his separation from Orlin Home, but actually, his relationships are the least of concerns to his fans as they are flocking to the comment section to know about his health. So as he is now he is single, he does not fall into the category of heterosexual as his sexual orientation is gay.
More: Is Maluma Gay? Maluma Answers Rumors About His Sexuality
Nikocado Avocado Early Life And Career
Nikocado Avocado's birth name is Nicholas Perry and way before the YouTube idea hit his head, he was a freelance violinist and also a home depot worker. But when he was so moved by music he decided to move to New York back in 2013.
Eventually, he was hit by the reality that it would be difficult to become a musician in a city where there is a plethora of talented musicians. So his encounter with Orlin Home was a turning point and he was vegan at that time. So it was his then-boyfriend who persistently gave ardent support to turn over a new leaf and start a youtube channel. Orlin Home already had a YouTube channel at that time and it is because of that that he asserted to start a new YouTube channel.
so his veganism would not bode well for his youtube career back in 2016, Nikocado stated that he does not want to be vegan anymore. He started to make mukbang videos, devouring massive quantities of food, and his first video had 50,000 views.
About Nikocado Avocado Videos To Gain Popularity
Through his youtube video, the YouTuber made clarity of his change in food habits and said: "I had a rotted tooth, a vitamin B-12 deficiency, and I developed hypoglycemia. I don't know if it was directly related to veganism, but, I would never have it before".
His videos were even criticized as he cuts his hair and kisses Orlin Home in the middle of eating. So the viewers felt it was pretty weird and disgusting as he needs help and a bunch of his audiences really felt that some of his videos are way too disturbing.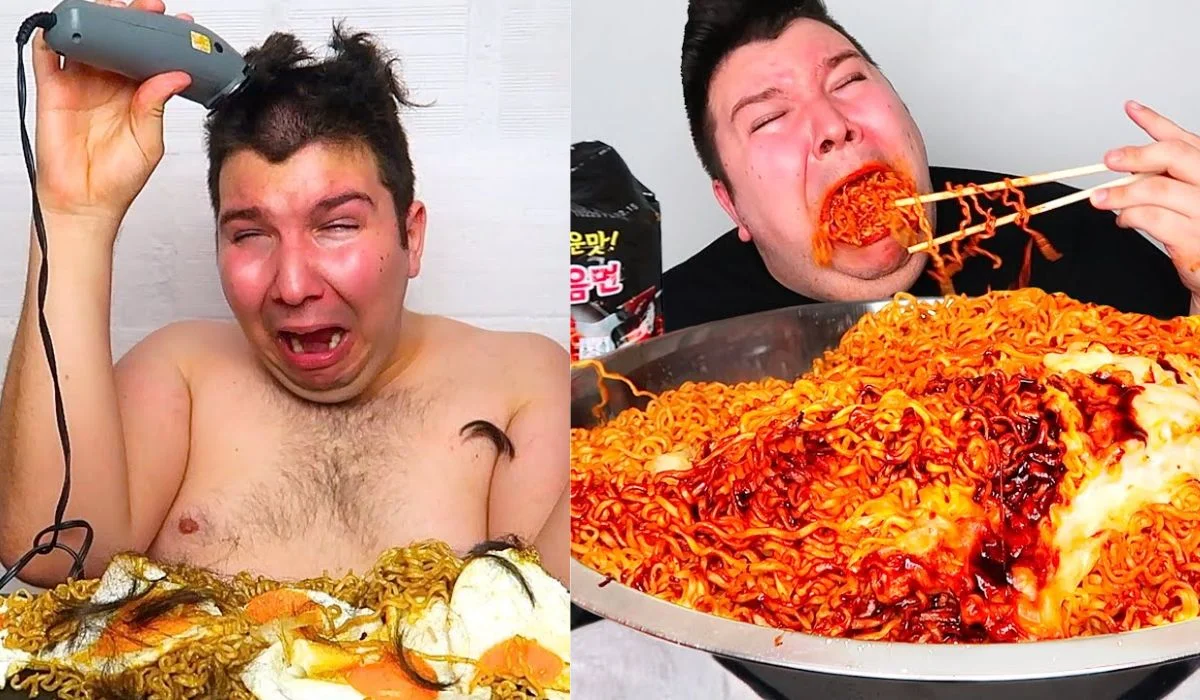 Moreover, his name is been dragged into some scandals as he had previously collaborated with Stephanie Soo and Zach Choi and their video really seemed to have fun. But when Stephanie said that Nikocado is harassing her and intruding on her privacy, he denied all the allegations and later Nikocado himself stated that they both did this to gain popularity and the fans were deeply disappointed by the ways they chose to have people's attention.
Recently Nicholas Perry revealed that he is taking steroids as he is now a person with a disability, his ribs broke because of forceful coughing. Loads of his fans are saying that he is utterly risking his life to gain popularity.
Nikocado Avocado Age
This riveting YouTuber was born in May 1992, as of 2023 he would be in his early thirty-one. By this age, he has quite managed to make his youtube career steep, even though a bunch of people does not find his videos pleasing.
Nikocado Avocado Wet worth
Nikocado Avocado has amassed a great fortune through his YouTube channel and is estimated at $1.1 million. Over the course of time, he has managed to have a handful of wealth through his channel by posting videos where he devours food items.
Also Read: Is Zachary Levi Gay? Net worth, Age, Personal Life, And More
Shone Palmer
I've been writing about LGBTQ issues for more than a decade as a journalist and content writer. I write about things that you care about. LGBTQ+ issues and intersectional topics, such as harmful stories about gender, sexuality, and other identities on the margins of society, I also write about mental health, social justice, and other things. I identify as queer, I'm asexual, I have HIV, and I just became a parent.