Who Is John Mulaney Wife Anna Marie Tendler? Are They Still Together?
In July 2014, comedian John Mulaney and Anna Marie Tendler tied the knot and became husband and wife. But do they continue to be together?
In the following paragraphs, we are going to delve into the specifics of John Mulaney and Anna Marie Tendler's relationship with each other as husband and wife.
Scroll down to find out more information about their relationship, including whether or not they are still together as a pair.
Who Is John Mulaney Wife Annamarie Tendler?
Annamarie Tendler, who goes by the professional name Anna Marie Tendler, was born in Connecticut on June 9, 1985. After completing her high school education, she went on to receive training in the field of hairstyling.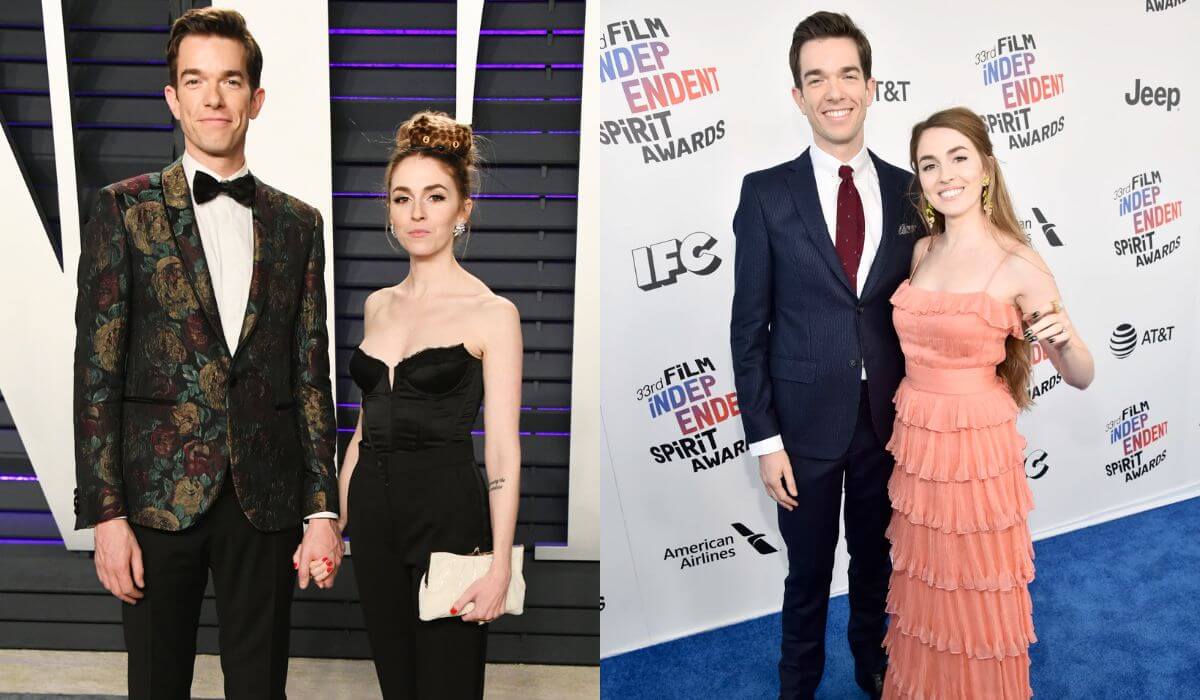 She dropped out of New York City's Parsons School of Design after a short time there in order to pursue her education at The New School, where she earned degrees in writing and psychology.
In the year 2018, she started her studies at New York University for a Master of Arts degree in costume studies. The founder of The Silk Parlor is famous for the handmade Victorian lampshades she created.
Anna Marie Tendler's work as a makeup artist and hairstylist includes appearances in a number of comedy specials. Additionally, Tendler contributed to the production of John Mulaney's productions New in Town, The Comeback Kid, Oh, Hello, and John Mulaney & the Sack Lunch Bunch alongside her ex-husband, John Mulaney.
Anna Marie Tendler is well-known for their work in the fields of photography, make-up artistry, writing, and lampshade design.
Related: Is John Mulaney And Olivia Munn Spliting? Their Relationship, Baby, And More
John Mulaney And Annamarie Tendler: Are They Still Together, Or Divorced?
Late in the year 2020, Mulaney made the choice to seek treatment, a move that created numerous headlines and criticism via social media. Mulaney has always been upfront in his standup comedy about his experience with substance misuse difficulties, and he has been doing so for a long time.
Just three months after his initial declaration, John made another personal development known to the public: he and Annamarie were divorcing.
While the Mulaneys decided to honor John's extremely personal decision by choosing not to comment on the specifics surrounding the situation, an unrelated piece of news concerning John's personal life was made public only three months after his initial announcement.
The year 2014 marked the official beginning of John Mulaney and Annamarie Tendler's marriage.
After they had exchanged their vows, the couple was frequently questioned about their future plans for the formation of their family.
In the past, Mulaney has made it abundantly apparent that he does not desire children; however, it now appears that this is no longer the case.
After spending some time in treatment after the news broke about John's difficulties with substance misuse, he shocked his admirers all around the world by filing for divorce from Anna Marie Tendler.
It is obvious that Annamarie was caught off guard by the divorce, as evidenced by the fact that she did not wish to separate ways.
Not only has John moved on very fast with the actress Olivia Munn, but the two of them have also announced that they are expecting their first child together.
In July 2021, not long after Us Weekly disclosed his relationship with Munn, John Mulaney made the formal filing for divorce from his wife Anna Marie Tendler, from whom he was separated.
Also Read: Who Is Tucker Carlson Wife Susan Andrews? Marriage, Children, More
Shone Palmer
I've been writing about LGBTQ issues for more than a decade as a journalist and content writer. I write about things that you care about. LGBTQ+ issues and intersectional topics, such as harmful stories about gender, sexuality, and other identities on the margins of society, I also write about mental health, social justice, and other things. I identify as queer, I'm asexual, I have HIV, and I just became a parent.