Who Is Tucker Carlson Wife Susan Andrews? Marriage, Children, And More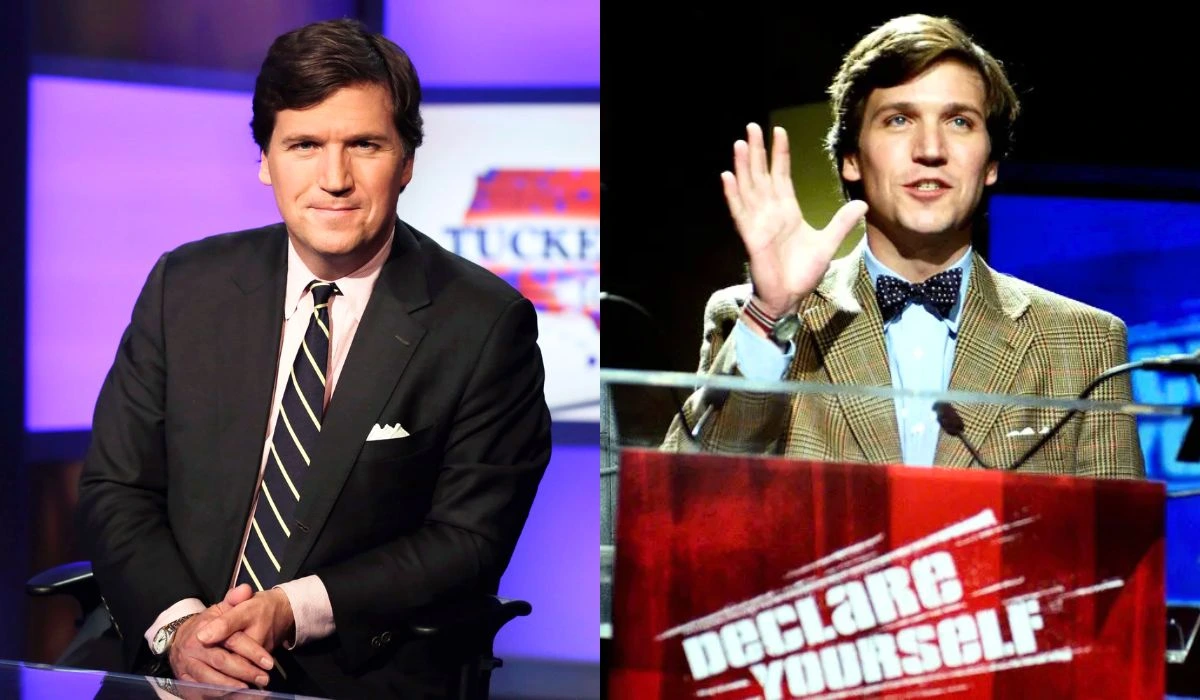 From 2009 until his departure from the network in April 2023, Tucker Carlson was a popular host on Fox News. During that time, he gained a lot of notoriety for his work. Tucker has a family to draw on in the midst of his professional shifts, as he and his wife share several children together.
Despite the fact that the former on-air announcer hasn't publicly remarked on his departure, Tucker has a family to lean on. You will learn a lot of interesting information about Tucker Carlson's wife, marriage, children, career, and other topics by reading this article.
Who Is Tucker Carlson?
Between the years 2016 and 2023, Tucker Carlson presided over the Fox News program Tucker Carlson Tonight. On April 24, 2023, the network made the announcement that they will be parting ways. Regarding his departure from the network, he has not provided any comments.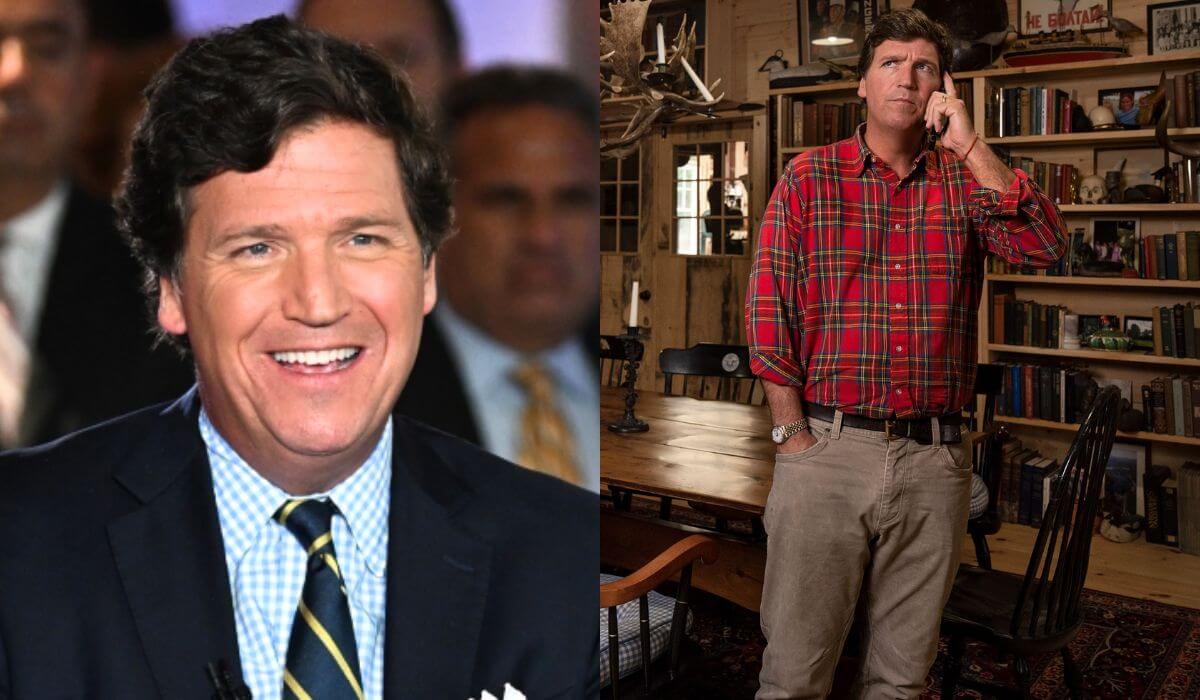 Carlson has worked in the past as a co-host for Fox & Friends Weekend and has offered his insights to America's Election Headquarters.
Between the years 2005 and 2008, Carlson was the host of the show Tucker on MSNBC. After that, he presented the show Tucker Carlson: Unfiltered on PBS.
In the year 2000, he became CNN's youngest-ever anchor when he joined the network. Later, he would host Crossfire.
Many viewers made assumptions about the circumstances surrounding his sudden leaving, despite the fact that neither Fox nor Tucker publicly said that his departure was the result of being fired.
It was reported by a number of news outlets that Rupert Murdoch, chairman of the board at Fox Corporation, gave the order for Tucker to resign from his position there.
Must Read: Jeff Shell Wife: Who NBCUniversal CEO Married To ?
Who Is Tucker Carlson Wife Susan Andrews Carlson?
Susan Andrews is the wife of Tucker Carlson, who once worked as an anchor for Fox News. She has been married to Carlson since 1991, and the couple is parents to four children together. It would indicate that Andrews prefers to keep a low profile in public.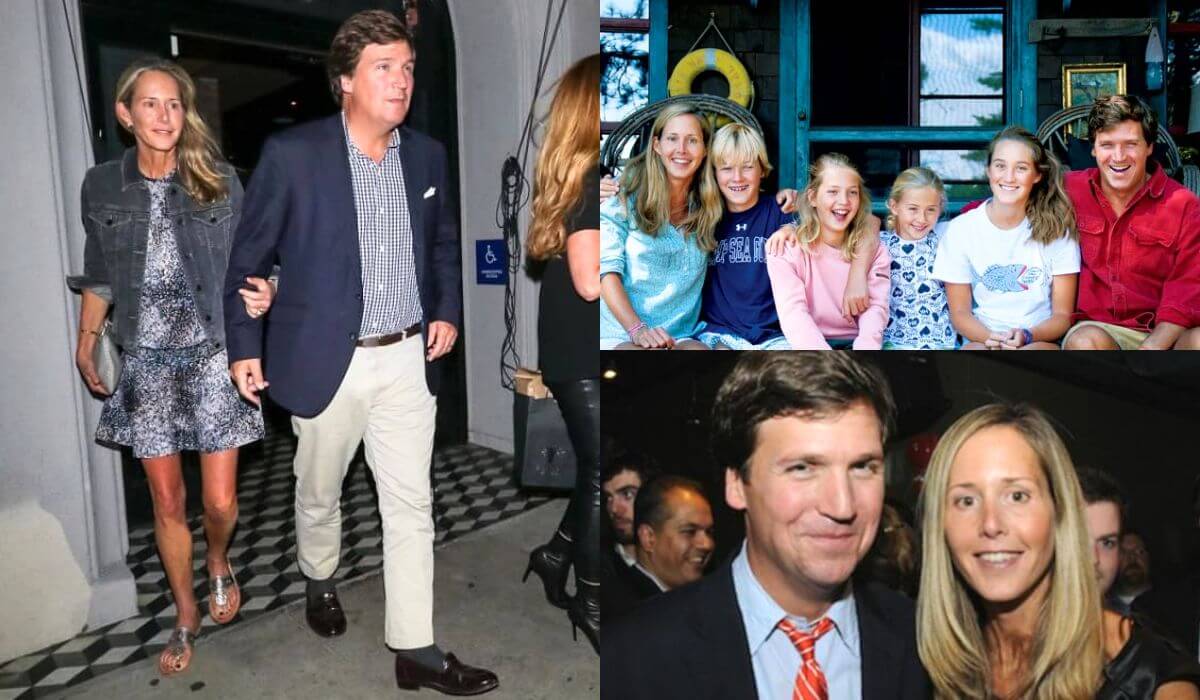 Although she has been seen out and about with her husband on various occasions, she does not have her own public social media profiles and she does not offer her opinion on current affairs or Tucker Carlson's professional life.
Both Susan Andrews and Tucker Carlson were students at St. George's School in Rhode Island at the same time. Andrews' father served as the school's headmaster throughout their time there.
When Tucker Carlson was a senior at Trinity College in Hartford, Connecticut, he approached Andrews' father for permission to marry her. Andrews' father granted him permission, and the couple got married the following year, in 1991.
Tucker Carlson Children
Together, Tucker Carlson and Susan Andrews have raised four children: a son, Buckley Carlson, and three girls, Dorothy Carlson, Lillie Carlson, and Hopie Carlson. Buckley Carlson is the only child of the couple.
Buckley, Hopie, and Dorothy are the younger siblings, while Lillie is the oldest. The Carlson children, much like their mother, have chosen to have a low public profile and have refrained from making any comments regarding politics or their father's job at Fox News and in the media.
Also Read: Who Is David Choe Wife? Is David Choe Married?
Susan Andrews and Tucker Carlson raised their children in the state of Virginia, but they currently split their time between their residences in Maine and Florida.