Martha Stewart Net Worth: All About Her Age, Career, Business, Husband, And More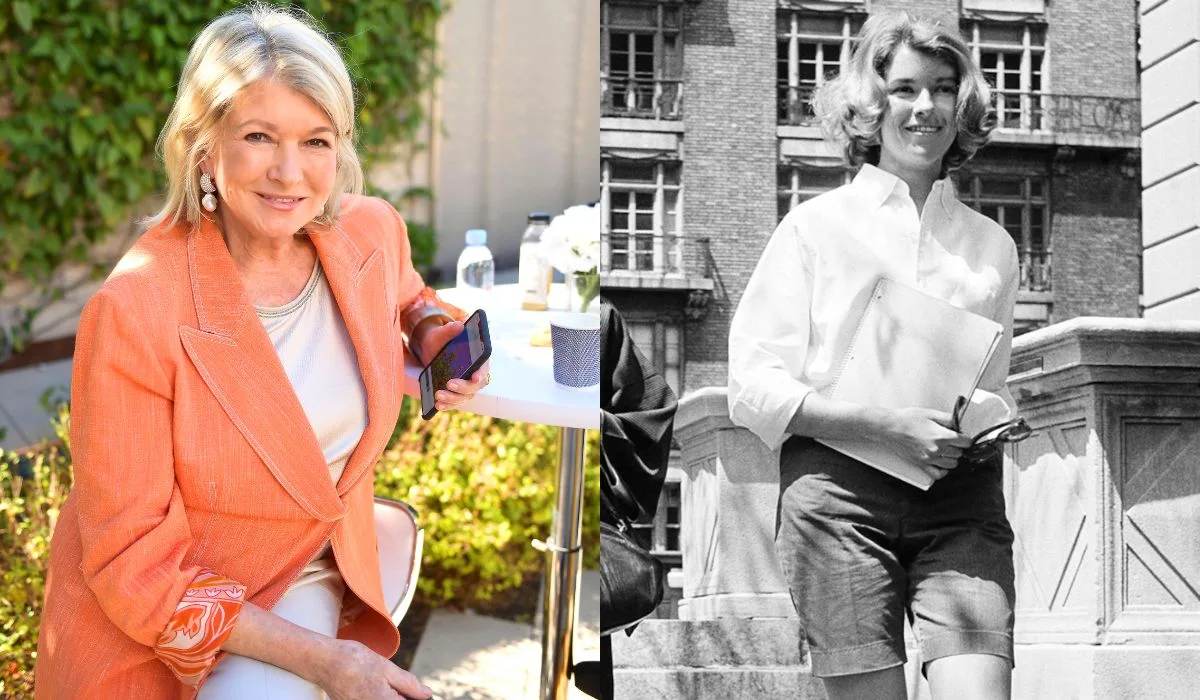 Throughout the years, Martha Stewart has been established as a lifestyle icon and has made millions of dollars capitalizing on her fame. Her fortune is estimated at $400 million.
Martha Stewart was an American entrepreneur and television personality known to be a self-made millionaire.
Do you want to know how Martha acquired all her wealth? If so, keep reading this article as we discuss everything you need to know about the 81-year-old businesswoman.
Martha Stewart Net Worth And Businesses
As mentioned, Martha Stewart is supposed to have an estimated net worth of more than $400 million as of 2023. Initially finding success in the catering industry, Martha went on to create cookbooks.
Before launching her own lifestyle magazine, she gained enormous popularity in the US by contributing to magazines and appearances on TV shows.
When her business, Martha Stewart Living Omnimedia, went public in 1999, her net worth increased to more than $1 billion.
Martha was made the CEO of this corporation, which combined several businesses connected to her brand.
She lost her billionaire status in 2022 as the stock price fell.
After being convicted of several insider trading-related offenses in 2004, Martha served five months in prison.
Martha began The Martha Stewart Show which aired from 2005 until 2012, after her time in prison. She also released a number of cookbooks and homemaking books during this time.
Her business was purchased by Sequential Brands in 2015, which was later acquired by Marquee Brands in 2019. In 2020, Stewart introduced her own line of CBD goods, inspired by Snoop Dogg.
It is estimated that her total real estate holdings are over $100 million. She has a number of houses in New York City as well, and she just sold a home in the Hamptons for $6.5 million.
Must Read: Patrick Mahomes Net Worth: Bio, Wife, Career, Salary, Assets, Philanthropy
Martha Stewart: Early Life And Career
Born in 1941, Martha Stewart is going to be 82 this year. Even as a young child, Martha was already making money. She frequently found herself babysitting when she was ten years old in order to earn an extra income.
She started modeling when she was 13 and often made appearances in television ads. Chanel, a leading name in high fashion, was one of her agents.
She completed her graduation from Barnard College at the age of 24 and was earning over six figures annually as a New York stockbroker.
Stewart and a partner created a small home-based catering business that eventually grew into a billion-dollar empire.
It marks the beginning of her business career as a billionaire. Even though she had several losses and other issues, she got the title of the first Female self-made billionaire due to her determination and interest in the business.
Martha Stewart Husband, Personal life
Martha Stewart was married to Andrew Stewart, with whom she has a daughter named Alexis. The marriage was held in 1961 and after 29 years of being together, Martha and Andrew parted ways in 1990.
According to several sources, Martha has been romantically linked to both Charles Simonyi, a business tycoon, and actor Sir Anthony Hopkins.
Martha never opened up about her relationships with either Charles or Hopkins. She usually keeps her private life away from the spotlight she lives in.
The details regarding the self-made businesswoman's parents and siblings are not available anywhere on the internet right now.
Martha Stewart: Achievements
Martha Stewart was given the American Academy of Achievement's Golden Plate Award in 1995. She received the Edison Achievement Award in 1997 in recognition of her career-long dedication to innovation.
In 2018, she was inducted into the New Jersey Hall of Fame, whereas in 2020 she got licensed to the International Hall of Fame.
Also Read: Kim Zolciak Net Worth: How Rich Is She? Career, Business, Houses, Cars
Shone Palmer
I've been writing about LGBTQ issues for more than a decade as a journalist and content writer. I write about things that you care about. LGBTQ+ issues and intersectional topics, such as harmful stories about gender, sexuality, and other identities on the margins of society, I also write about mental health, social justice, and other things. I identify as queer, I'm asexual, I have HIV, and I just became a parent.