Who Is David Byrne? All About His Age, Net Worth, Career, Wife, And More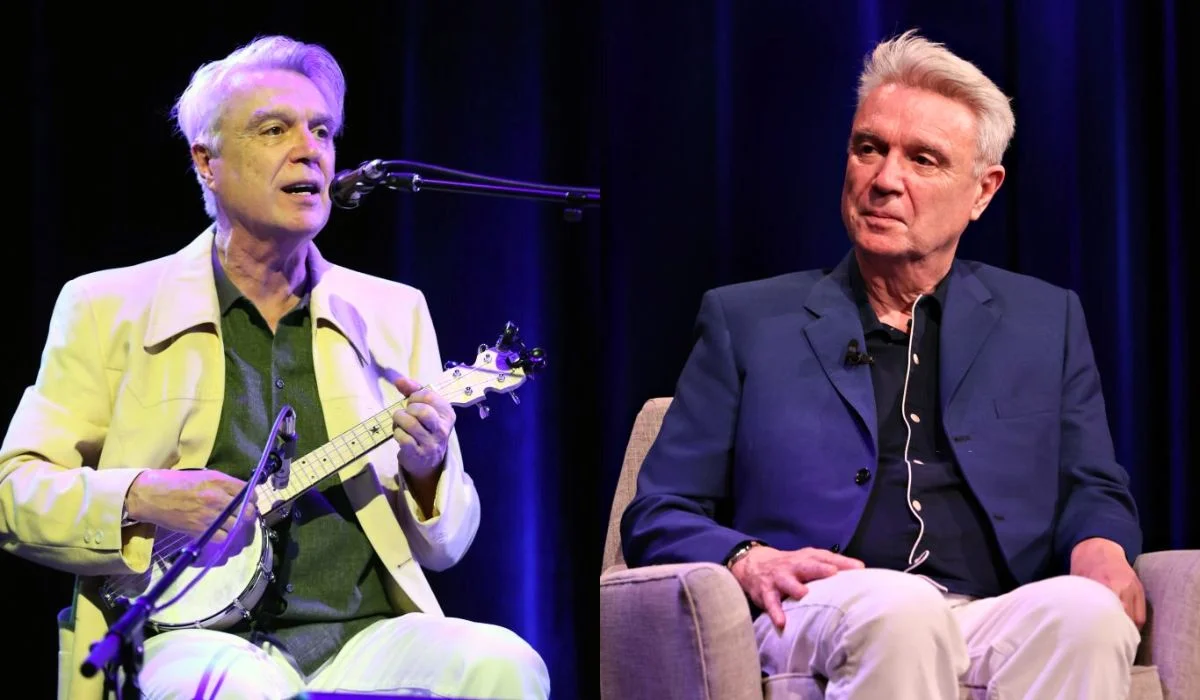 David Byrne, a well-known musician, once believed that a career's success was unachievable. He did so while still a member of Talking Heads, swaying his way to induction into the Rock and Roll Hall of Fame.
The band became well-known in the East Village of New York City during the 1970s, and Anderson Cooper immediately became interested in them. Anderson Cooper said the band provided the soundtrack to his early years.
In the Sunday broadcast of The 60 minutes interview of David Byrne, he shared the tales behind some of the band's biggest successes, including Psycho Killer, which Byrne said was just his second song ever.
Many were interested in the tales unfolded by David in the interview, while some wanted to know more about his success in personal and professional life.
Here, we'll dive into everything about David Byrne, including net worth, age, career, relationship, family, and more.
David Byrne: Bio
David Byrne is a prominent Scottish-American musician who served as the American new wave band Talking Heads' founding member, singer, guitarist, and songwriter.
Byrne has published solo albums and worked in a variety of media, such as opera, photography, film, and fiction and nonfiction.
In addition to being admitted into the Rock and Roll Hall of Fame with Talking Heads, he has won an academy award, a Grammy, a special Tony Award, and Golden Globe Award.
Must Read: Who Is Tommy Fleetwood? Age, Career, Net Worth, Wife, And More
David Byrne Age
David Byrne, born on May 14, 1952, is now 71 years old. He began his musical career in 1971 when he was 19 years old.
From a young age, Byrne was interested in music and found himself that it was the passion he need to follow.
Even though he had faced many challenges, he achieved success in life that once he believed to be unachievable.
Career
The rock group Talking Heads, of which David Byrne was the lead singer, was formed in 1975, marking the beginning of his career.
With albums like "More Songs Buildings and Food," "Fear of Music," and "Remain in Light," the band experienced considerable popularity. Byrne pursued a lucrative solo career after leaving Talking Heads.
Additionally, he has worked on film soundtracks, photography, writing, and theatrical projects, as well as projects with other artists.
The Broadway debut of Byrne's American Utopia was in 2019, and Spike Lee's concert film adaption of the show was released in 2020.
His varied skills, innovative projects, and significant contributions to the music and entertainment industries have cemented his position as a key figure in popular culture.
Family
David Byrne was the older of two children born to Tom Byrne and Emma Byrne. His mother was a Presbyterian, and his father was a Catholic.
The family relocated to Canada two years after the birth of David. The mixed marriage of Byrne's parents has caused several conflicts in the family.
They later moved from Canada to the United States when Byrne was just eight or nine years old.
His father served there as a Westinghouse Electric Corporation electronics engineer, and his mother as a teacher.
David Byrne Wife And Children
David Byrne tied the knot with Adelle Lutz in 1987, and the couple had a daughter named Malu. But in 2004, after 17 years of marriage, they got separated.
In addition, Byrne had relationships with the artists Toni Basil, Cindy Sherman, and Twyla Tharp, and the choreographer Louise Neri.
David Byrne Net Worth
The famous Scottish-American singer, songwriter, instrumentalist, record producer, and filmmaker is supposed to have an estimated net worth of more than $60 million as of 2023.
David Byrne's successful career in the music and entertainment industry has contributed a major part of his wealth along with the endorsement deals he has collaborated with.
Also Read: Who Is Haley Pullos? Age, Net Worth, Career, Family, Relationship, And More
Shone Palmer
I've been writing about LGBTQ issues for more than a decade as a journalist and content writer. I write about things that you care about. LGBTQ+ issues and intersectional topics, such as harmful stories about gender, sexuality, and other identities on the margins of society, I also write about mental health, social justice, and other things. I identify as queer, I'm asexual, I have HIV, and I just became a parent.