Are Froy Gutierrez And Richard Madden Dating? Sexuality Explored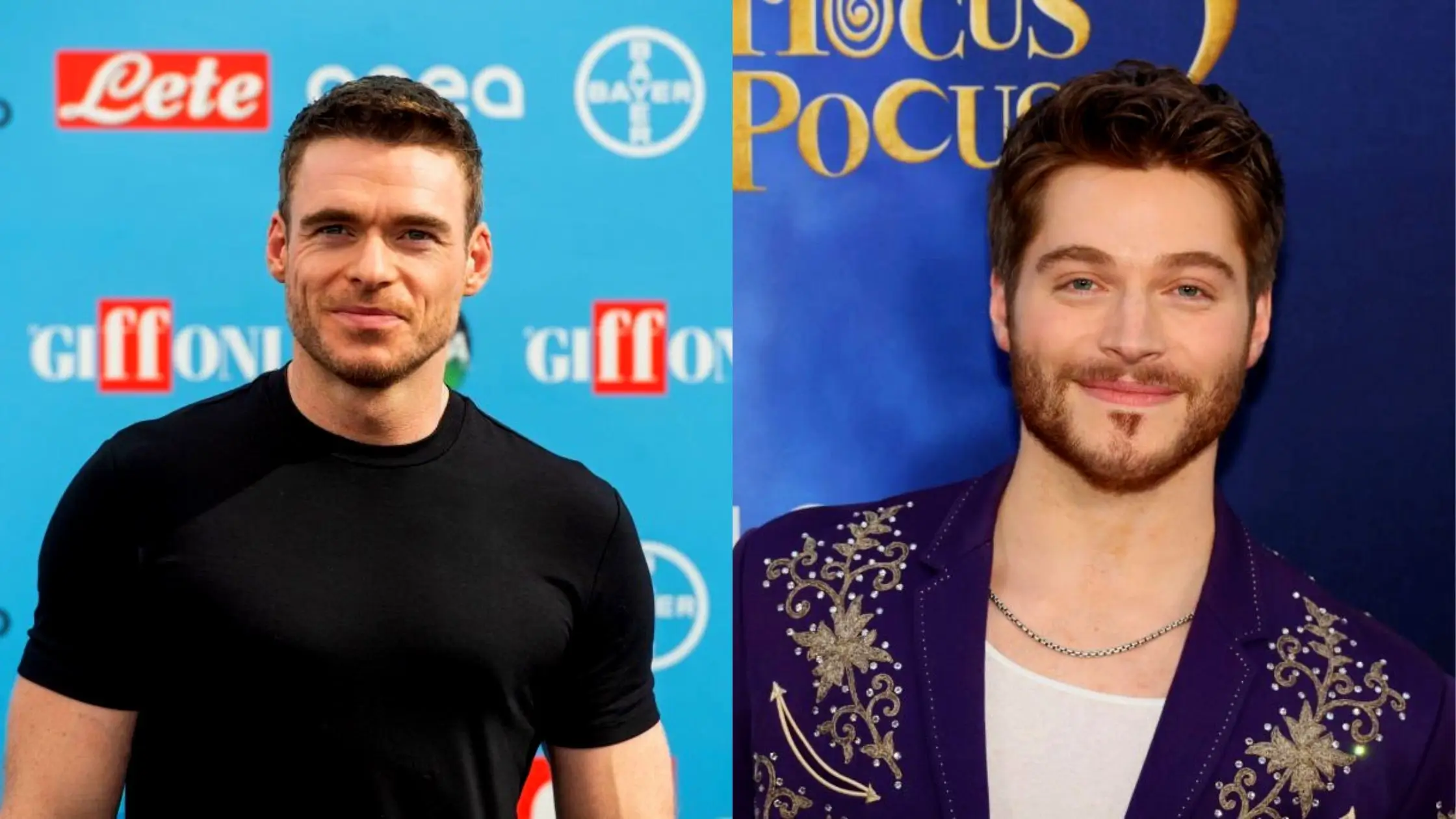 The Scottish actor Richard Madden acquired fame after his role in David Benioff's American fantasy drama television series, Game of Thrones. He portrayed the role of Robert Stark and with his captivating beauty and performance, he was able to gain a huge fanbase. He starred in the series from 2011-2013 and it paved the way for future lineups.
The 36-year-old actor was born in Elderslie, Renfrewshire, Scotland on 18 June 1986. He began his acting career in early 2000 at the age of 11. Later he became a stage performer while doing his studies at the Royal Conservatoire of Scotland.
And in 2007, he toured with Shakespeare's Globe company and portrayed the role of Romeo in Romeo and Juliet. After Game of Thrones, he appeared as Prince Kit in Kenneth Branagh's 2015 romantic fantasy film, Cinderella.
In 2019, Madden was listed as one of the 100 most influential people in the world by Time after his role as a police officer in Jed Mercurio's British political thriller television series, Bodyguard.
This role even paved the way for his first Golden Globe Award for "Best Actor-Television Series Drama" and several other nominations.
Other major roles by Madden include John Reid, the music manager in the 2019 biographical fantasy musical drama film, Rocketman, based on the life and career of British musician Elton John. Also, his role as Ikaris in the Marvel Cinematic Universe superhero film Eternals.
Are Rumors True?
For the past few years, numerous dating rumors were circulating all over the internet. It was no different for Madden as he was rumored of having a relationship with Froy Gutierrez, an American actor, and singer. The duo was spotted spending their time together which led to a rumor and even speculations on the actor's sexuality.
The American actor and singer Froy Gutierrez was born on April 27, 1998, in Highland Park, Texas, United States. He was known for his performance as Nolan Holloway in Jeff Davis's 2011 American supernatural teen drama television series, Teen Wolf. He even played Jamie Henson in Bert V. Royal's 2021 American teen drama thriller anthology series. Froy released his first single "Fix Me", in 2019.
Earlier in 2020, the actors were spotted together while strolling the Hampstead Heath neighborhood in London, England. Also, the duo together participated in the protest for Black Life Matters held in Los Angeles in May.
Later in the same year, they were spotted strolling in the Primrose Hill neighborhood of London carrying some bags which seemed like their way back after some great shopping.
During the pandemic lockdown, the suspected couple was seen spending their time together. Also, fans of these actors found that the duo was quarantined together at Emilia Clark's home.
Since both of these actors haven't made any announcements or declarations regarding their sexuality or their dating or relationship status, all that fans and media could suspect is some romantic connections.
Also, neither Froy nor Madden has come out as gay which speculates that the duo could be just friends. Anyways, let's just wait until either of the actors makes a public announcement.
Froy and Madden are currently working on some projects as per the reports. Madden is busy with his Amazon series, Citadel, while at the same time, Froy is filming his forthcoming film, Strangers.
The 24-year-old Froy Gutierrez debuted in the year 2015 in the American comedy television series, Bella and the Bulldogs.
Being a pop singer, the actor has released four singles namely, Sideswipe, Fix Me, Crash, and When It's Midnight. He even became one of the narrators for the audiobook rendition of the 2018 LGBT romantic comedy, 'What If It's Us' and its 2022 sequel, 'Here's To Us.'
More: Was Louisa May Alcott A Transgender Man? Know The Truth Behind New York Times Claims!
During an interview with New York Times, Madden expressed that he truly cares about his personal life and thus he likes to keep it personal.
Also, he is not interested in talking about his relationships publicly and loves his privacy. These questions regarding his personal life came up after the myriad speculations and conspiracy about the actor's relationship and sexuality.