Six Most Popular Casinos in America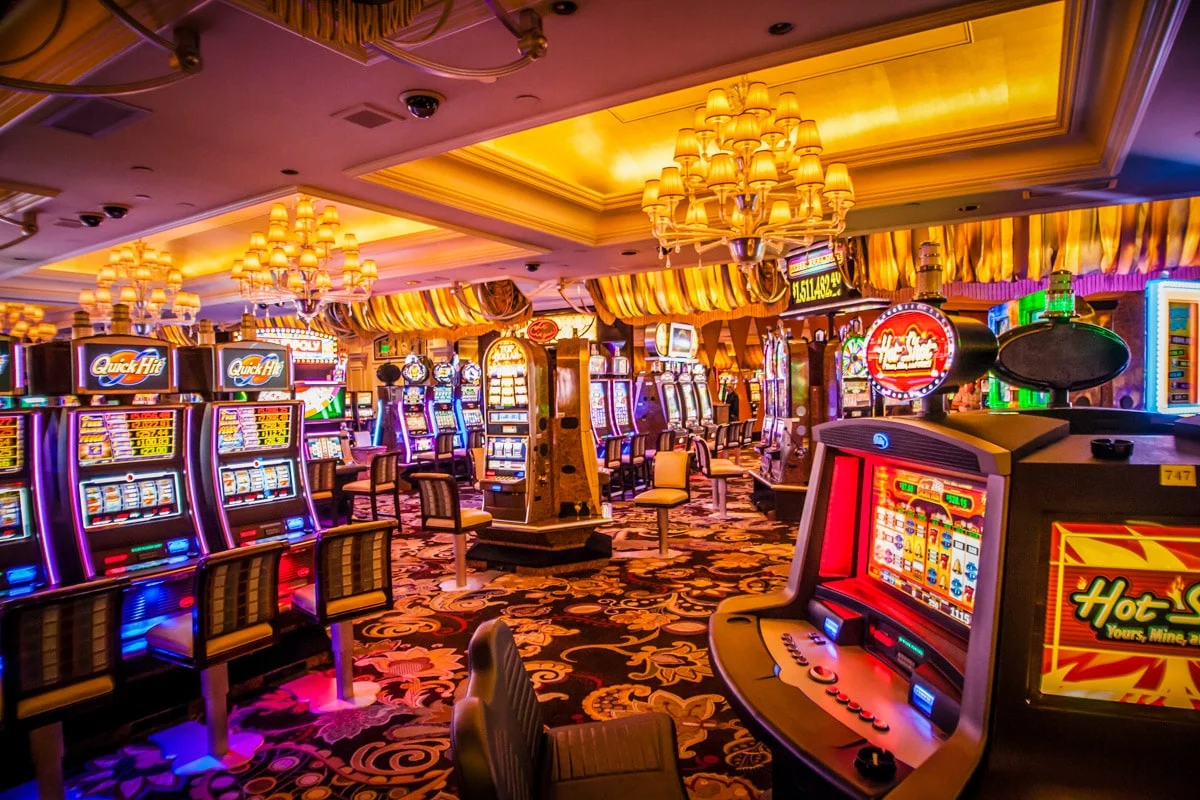 From the shimmering lights of casinos on the Las Vegas Strip to the abundance of gambling options offered in Atlantic City, the US is home to some of the most extravagant casinos in the world. Because of this, knowing which casino to visit may be tricky.
Despite this, some attract more players than others. Whether it be because of the way they look, the table games and slots they have, or the additional entertainment they offer, these are easily the most popular among gamblers.
If you're heading to (or across) the land of the free, keep reading to discover six of the most popular casinos in the country. These are must-visits if you love gambling.
1. Bellagio Resort & Casino (Las Vegas, Nevada)
It should come as no surprise that the first casino on the list is in Sin City. The Bellagio Resort and Casino is easily one of the most luxurious casinos in the city (and country) and is modeled after a town called Bellagio on Lake Como in Italy.
Known for its spectacular musical fountain, MGM Resorts International operates the casino, which includes an expansive hotel with 3,900 rooms. It is also home to countless high-end stores that you can shop at 'til you drop before heading to one of the many eateries to enjoy delicious cuisine.
The casino occupies over 155,000 square feet and houses more than 2,300 slot machines. There are also over 135 tables, a dedicated poker room used during the World Series of Poker, and the immensely popular BetMGM Sportsbook.
2. ARIA Resort and Casino (Las Vegas, Nevada)
Also operated by MGM Resorts, ARIA Resort and Casino was opened in 2009 and boasts it is one of the country's most sustainable or 'green' hotels. As expected, this incredible resort and casino is located on the Vegas Strip.
Aside from having over 700,000 square feet of conference venues and almost 20 unique eateries, the casino has plenty to offer. This includes two hotels—the ARIA Resort and Casino Hotel and the ARIA Sky Suites. These suites are accessible via private entrance and elevator and are the ultimate in modern luxury.
Gamblers, however, will be far more interested in the 150,000 square feet of gaming space. Here you'll find over 1,900 slot machines, 145 tables that feature all the best games, and a sportsbook. A single-table poker room allows access to some of the most expensive game buy-ins in the world.
3. WinStar World Casino and Resort (Thackerville, Oklahoma)
Although Thackerville, Oklahoma, is not known for much, it is home to the largest casino resort in the world. Here is where you will find the WinStar World Casino and Resort and can experience an astonishing variety of entertainment.
The resort has undergone multiple expansions since opening in 2003. Alongside the three unique hotel towers totaling over 1,350 rooms, it has a breathtaking poolside venue called the Cascades and an area featuring regular live acts.
As the largest casino in the world, the gambling floor of WinStar World is listed at around 600,000 square feet. Even US online casinos with the most games will find it hard to compete, as there are over 8,500 slot machines, over 100 tables, and a 55-table poker room in this space. Multiple high-stake poker rooms are available that are slightly more private.
4. Foxwoods Resort and Casino (Mashantucket, Connecticut)
Home to the largest poker room on the East Coast, Foxwoods Resort and Casino is not what you'd expect to find in the small town of Mashantucket. In fact, you'd expect a casino of this scale and opulence to be in the middle of Las Vegas or Macau, China.
Opened in 1992, the resort has sprawled out and is now a mega-complex of entertainment and opportunities. It has over 17 entertainment activities, 11 stores, two golf courses, four hotels, four day spas, and more than 20 eateries—including Gordon Ramsay's Hell's Kitchen.
For gamblers, there are over 3,400 slot machines, 240 tables, and 54 dedicated poker tables spread across 340,000 square feet of gambling space. There is also a DraftKings Sportsbook and the world's largest bingo room—seating 5,000 players.
5. Borgata Hotel Casino and Spa (Atlantic City, New Jersey)
More commonly known only as Borgata, the Borgata Hotel Casino and Spa is another casino run by MGM Resorts International. Known for more than its distinctive gold glass exterior, however, there is plenty to do at this casino.
The casino resort boasts a 2,400-seat event center, a 4,500-seat festival park, and a 1,000-seat venue. All these are used to offer fantastic entertainment shows and live music events. Multiple eateries, stores, salons, pools, gyms, a day spa, and nightclubs and bars exist on the premises.
On the 161,000-square-foot casino floor, you'll find a BetMGM Sportsbook to place bets on tournaments like the Premier League, more than 4,000 slot machines, and over 180 tables. The casino also caters brilliantly to poker players—hosting over 80 poker tables and daily tournaments with a range of buy-ins for all budgets.
6. Atlantis Casino Resort Spa (Reno, Nevada)
Located in 'the biggest little city in the world,' Atlantis Casino Resort Spa in Reno is anything but little. Generally called just Atlantis, the casino resort began life as a simple inn in 1972. Since then, multiple expansions have invested millions of dollars into turning the casino into one of the best in the country.
With an event venue featuring everything from comedians to boxing matches, you'll never be bored while visiting the resort. If a show isn't what you're looking for, there is also a day spa, wellness center, multiple pools, shopping facilities, and over 13 eateries.
The 64,814 square feet of gambling space are also anything but disappointing. Here you can enjoy more than 1,400 slot machines and 39 table games. Poker lovers are catered to with ten tables—the only thing the casino could improve on.
James Darmian
James specializes in providing individuals with the fundamental knowledge and tools they need to maximize their health. He works as a general practitioner, diagnosing and treating conditions that affect people's general health. He focuses on providing informative content for the website.