Ben Simmons And Eiza Gonzalez's Relationship Rumors: Kendall Jenner's Ex Back With New Relation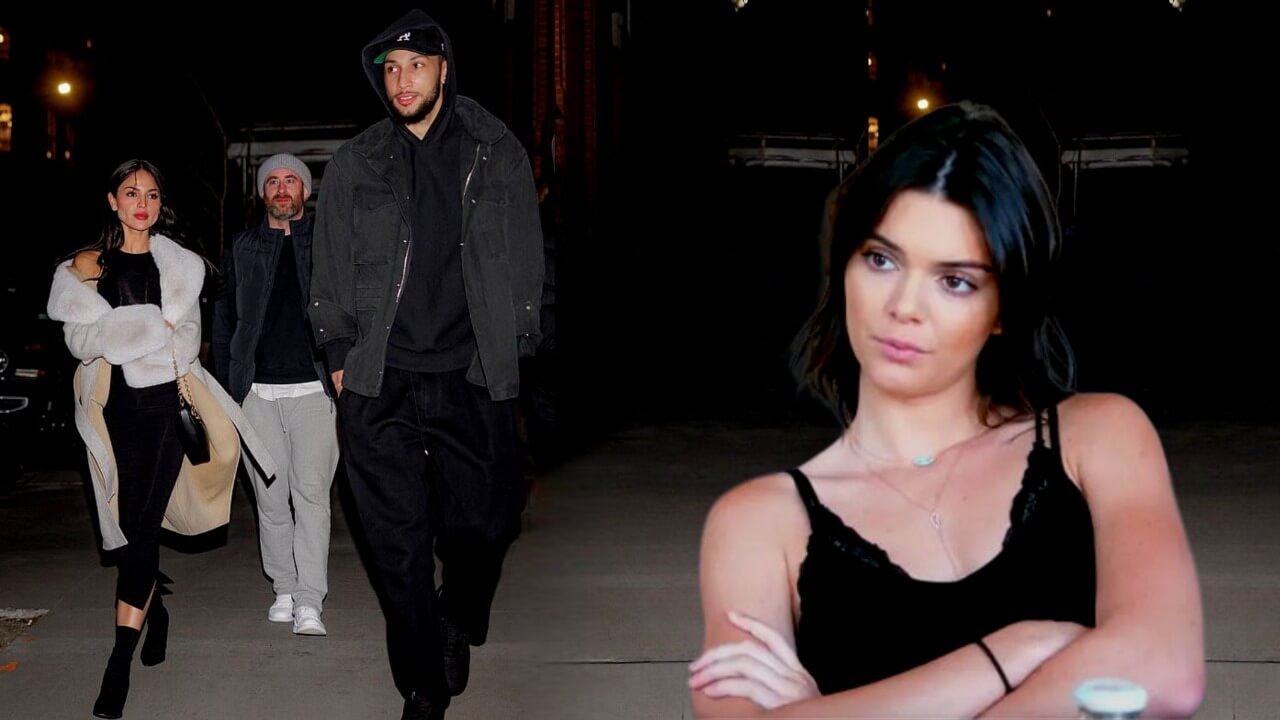 Ben Simmons and Eiza Gonzalez are‌ close after the couple was seen together for a few weeks. The reports suggested that the couple is getting to know each other, indicating that a romance may spark if both their interests row in the same boat.
Most recently, the couple was spotted leaving the sushi restaurant Bond St. in Manhattan on Friday.
As they stepped out on a freezing night from the restaurant, Eiza Gonzales was wearing a long black maxi dress with matching boots and a purse along with a gray coat.
Ben Simmons was covered in ‌a full black costume; a denim jacket covering his t-shirt and cap, and black trousers and matching boots.
They were also accompanied by friends; the 33-year-old looked glossy and blushed when the flashes were ignited from the cameras.
It seems that the couple has a string of previous relationships that have gone over the fence but as for now, the couple has been seeing for the past few weeks, and the room for a spark of romance is the only last thing they need to get back into a long term relationship after the failed relationships
Ben Simmons's Past Relationships
It is pleasing to see the Australian-based basketball player pursuing the dating round even after more than two hurtful breakups during the past few years.
He was linked with Kendall Jenner in 2018 and later with Maya Jama, who called off their engagement in late 2022.
In the wake of their separation, reports suggest that Ben Simmons was shocked and annoyed over the fact that the 28-year-old didn't return the $800,000 engagement ring back.
It is believed that Ben Simmons asked Maya to return the ring by sending a legal notice, for which Jama was shocked to see the letter, and she responded by returning it.
The pair initially began dating in May 2021 before making it public at 2021's Wimbledon Tennis Championship
According to reports, the couple initiated the move to separate mutually as they didn't make the relationship work. It is assumed that ‌both celebrities care for each other and it's just that their relationship couldn't work.
Although, Ben and Maya have drawn their line in their relationship by his attempt to ask for the million dollars worth of the ring.
Ben Simmons earlier dated Kendall Jenner, which began in May 2018 and ended in 2020 after switching their relationship on and off for a while.
After she was caught kissing Anwar Hadid after four months after making their relationship official. However, the couple moved past that until the relationship was officially called off in 2020.
In March 2018, Simmons and Tinashe made it official, which began a month earlier and also ended two months later. Before linking with Tinashe, Ben and Dylan Gonzalez dated for almost 5 months from June 2017 to November 2017.
Eiza Gonzales Relationship History
Meanwhile, his soon-to-be rumored girlfriend had earlier been linked with high-profile celebrities. Eiza Gonzales' recent relationship ‌with the "Aquaman" Jason Momoa.
The estranged couple separated several months after dating. The report suggests ‌that both career-focused celebrities were "at different stages of life".
Before that, Eiza started dating the lacrosse player Paul Rabil in May 2021; their relationship didn't last long except for seven months.
The rumor speculates that the work schedules of both individuals do not align to make time for each other, which strains the relationship. In December of the same year, the couple separated and decided to remain friends.
In mid-2020, the Internet was fuming when pictures of Timothee Chalamet and Eiza made the rounds. The reports suggest that the couple was only together for a short while when things ended in October 2020.
Read more: Who Is Demi Lovato Dating? Meet Demi Lovato's New Boyfriend Jordan Lutes
She started dating Timothee following her separation from Luke Bracey, whom she dated for a short period.
Another relationship that ended due "to two different pages" was back in 2018 when she dated Josh Duhamel for 5 months from February. The couple didn't have the same goals and turns out they didn't last longer than expected.
Another notable figure in her list was Calvin Harris, although it's only rumored that the couple was dating. but reports suggest that both were casually hanging out with each other after Calvin Harris purged away from Taylor Swift.
She was also linked with Liam Hemsworth but sources indicate that the couple didn't date despite they were spotted kissing.
Shone Palmer
I've been writing about LGBTQ issues for more than a decade as a journalist and content writer. I write about things that you care about. LGBTQ+ issues and intersectional topics, such as harmful stories about gender, sexuality, and other identities on the margins of society, I also write about mental health, social justice, and other things. I identify as queer, I'm asexual, I have HIV, and I just became a parent.