Tim McCarver: Net Worth, Personal Life, Achievements, And Career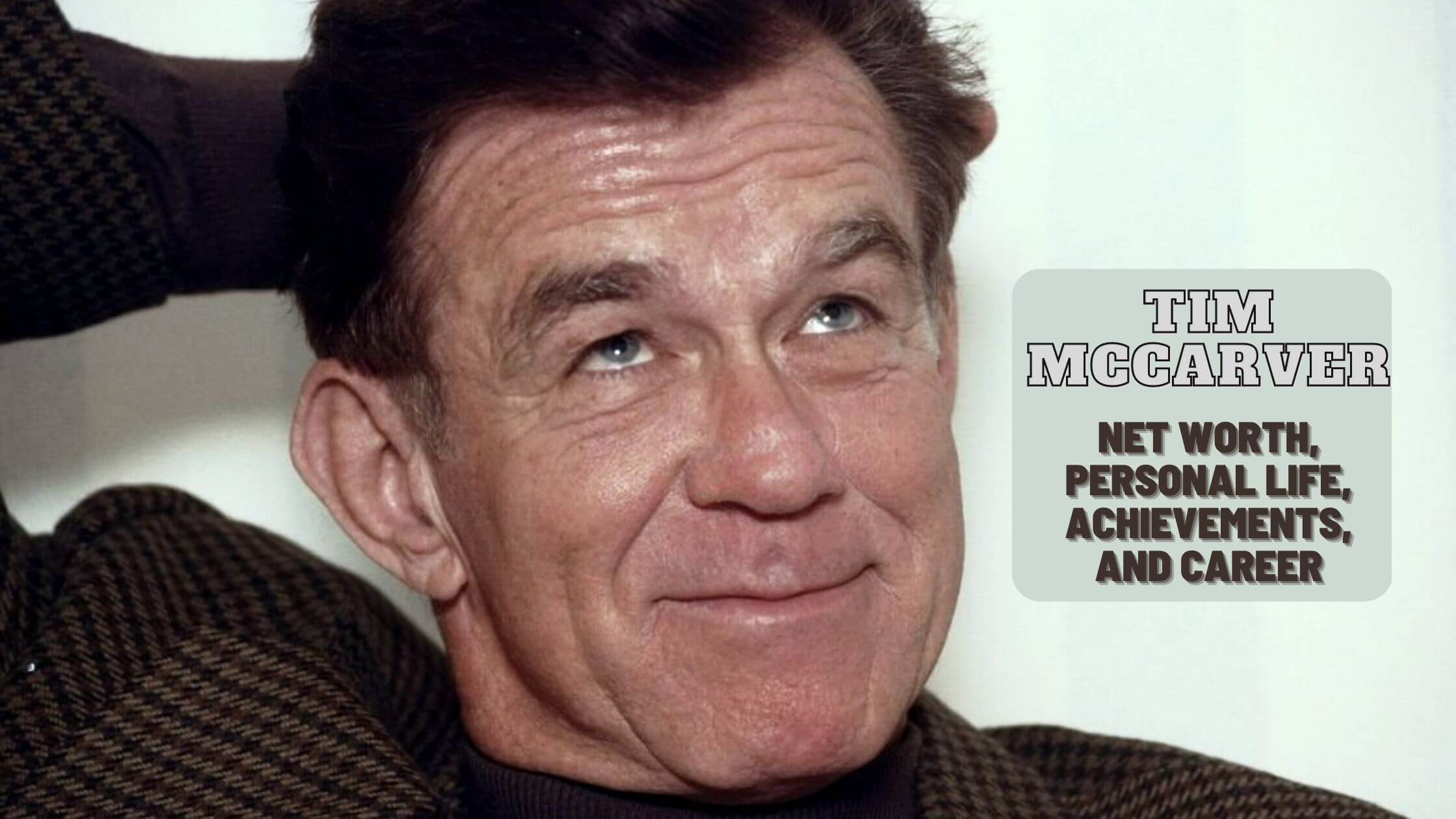 James Timothy McCarver is a retired American Professional baseball player and television sports commentator.
He is estimated to have had a net worth of around $10 million at the time of his death. On Thursday 16, February 2023, McCarver passed away due to heart failure at 81.
The three-time Emmy Award-winning television color commentator played in Major League Baseball as a catcher from 1959 to 1980. He has played for the Boston Red Sox, St. Louis Cardinals, Montreal Expos, and Philadelphia Phillies throughout his career.
Go through the article to know more about the baseball player who became the Two-time World Series champion.
Also, you'll learn about McCarver's career, personal life, and all those lifetime achievements that the player has acquired from his 21 years of employment in baseball and even as a television commentator.
Tim McCarver's Career And Achievements
The former St. Louis Cardinals player was born in Memphis, Tennessee on October 16, 1941. In 1959, after high school, he was signed by the St. Louis Cardinals which paved the way for the beginning of his baseball career.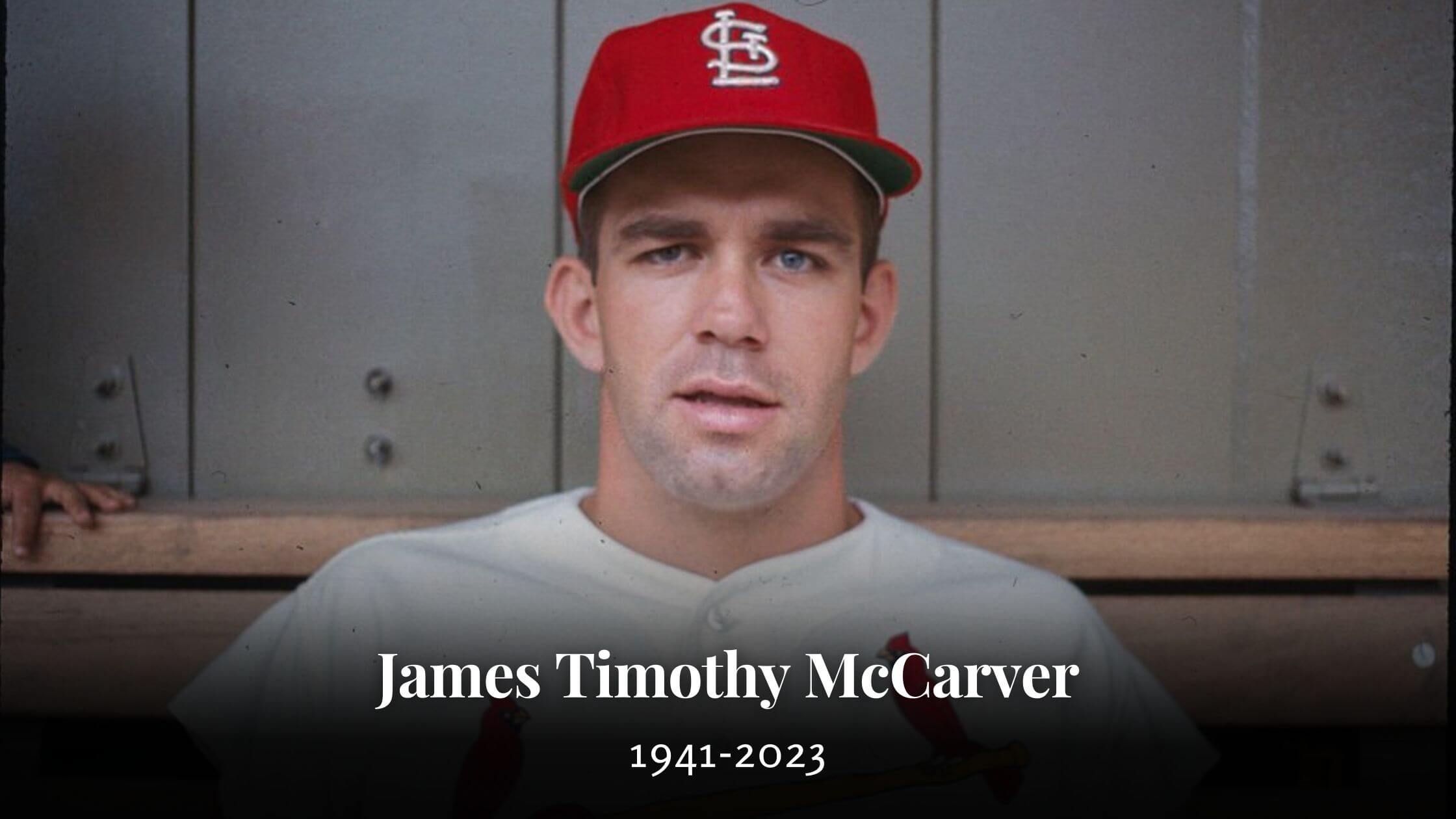 He played with their minor league teams the Keokuk Indians and Rochester Red Wings and at the age of 17, he attained the Major League Baseball(MLB) level with St. Louis Cardinals.
While playing in the 1966 season, he became the first catcher to lead the National League. Also, he was a member of two World Series championships during his time with the St. Louis Cardinals in 1964 and 1967.
In 1969, the Cardinals bartered him to the Philadelphia Phillies. By the end of the 1979 season, McCarver retired from games and chose his broadcasting career, and started his work in September 1980.
He is also one of the 29 players who appeared in the Major League games in the history of baseball for four different decades.
Being a broadcaster, he became a color commentator on the network level and won three Emmy Awards for Sports Event Analyst.
He was one of the game's most admired broadcasters and has worked with four major U.S. television networks during his broadcasting career.
McCarver together with Joe Buck worked for Fox network's MLB telecasts, and he continued the role from 1996 to 2013.
During his time at Fox Sports, he called dozens of World Series and All-Star games. He even hosted 'The Tim McCarver Show' from 2000 until 2017 which was a nationally syndicated sports interview program.
Tim McCarver's Net Worth
The retired American Major League Baseball catcher and sportscaster McCarver had an estimated net worth of $10 million at the time of his death.
From his career as a professional baseball player, it was estimated that he acquired over $326,000. And it didn't stop there; he later became a television sports commentator and worked with top major U.S. television networks.
As of the estimate from top forums, it is believed that the former baseball player had earned an average salary of $150,000 per year from his 21-year career in playing. And even after this, he could have made enough from his career as a broadcaster.
His Personal Life
McCarver married his high school sweetheart Anne McDaniel in 1964 after dating for a long time. The couple shared two daughters from their successful marriage; Kathy McCarver, born in 1966, and Kelly McCarver, born in 1968.
Read More: Susan Wojcicki Net Worth: From Google's First Marketing Manager To A Multi-Billionaire
Awards And Honors
The 81-year-old player and broadcaster has achieved Two-time National League All-Star and was honored with the 2012 Ford C. Frick Award – National Baseball Hall of Fame and 2010 Irish American Baseball Hall of Fame inductee.
In 1978, a minor league baseball stadium in Memphis was named Tim McCarver Stadium which was later renamed in 2000 as AutoZone Park with the naming rights.
FAQs
Q. What is Tim McCarver's Net Worth?
As of the records, it is estimated that the player had a net worth of 10 million.
Q. Is Tim McCarver still alive?
No, on 16 February 2023, McCarver passed away due to heart failure at 81. He was at his home during this time and was survived by his wife and daughters.
Shone Palmer
I've been writing about LGBTQ issues for more than a decade as a journalist and content writer. I write about things that you care about. LGBTQ+ issues and intersectional topics, such as harmful stories about gender, sexuality, and other identities on the margins of society, I also write about mental health, social justice, and other things. I identify as queer, I'm asexual, I have HIV, and I just became a parent.