Who is Alix Earle? Get Ready To Be Blown Away By Her Red Carpet Debut With Braxton Berrios At The ESPY Awards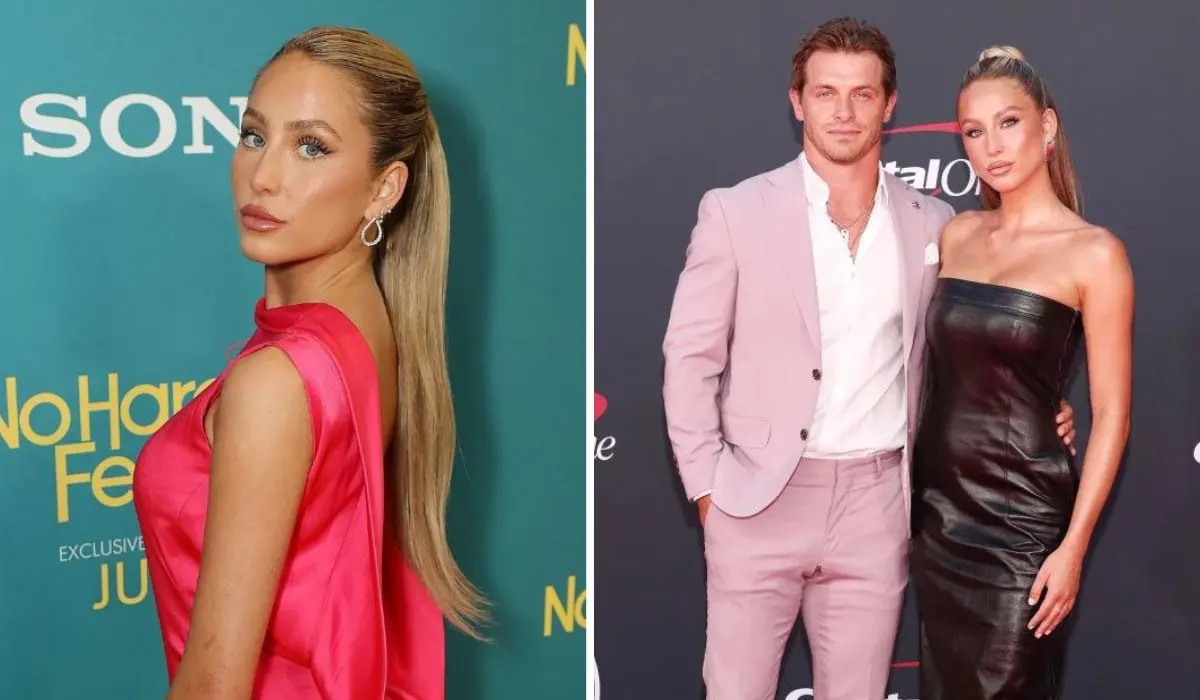 Get the inside scoop on Alix Earle, a rising TikTok star, as she graces the red carpet alongside Braxton Berrios at the prestigious ESPY Awards.
Every day, new social media stars emerge who captivate audiences with their distinctive content and engaging personas. Alix Earle, a TikTok superstar who recently earned a name for herself on the red carpet, is one such rising star.
At the prestigious ESPY Awards, Alix splashed alongside wide receiver Braxton Berrios of the New York Jets. The journey of Alix Earle, her ascent to stardom on TikTok, and the commotion surrounding her red-carpet debut are all covered in this story. Join us as we examine the narrative of a budding performer who burst onto the entertainment scene and caused a stir.
Alix Earle: The TikTok Sensation
Alix Earle's ascent to fame started on the well-known video-sharing website TikTok. Alix rapidly gained a sizable following thanks to her charm and skill in producing interesting videos.
Her humorous skits, dance moves, and realistic remarks made her popular with fans worldwide. She quickly rose to internet stardom thanks to her talent for engaging and entertaining her viewers, gaining millions of followers and likes on her videos.
The Red Carpet Debut
At the ESPY Awards, Alix Earle made her red-carpet debut, a key turning point for her career. Celebrities, sportsmen, and sports fans pay attention to the ESPYs, an annual sports awards ceremony honoring athletes' accomplishments. Braxton Berrios, a talented NFL player, was present with Alix, which added to the intrigue.
Alix dazzled in a sophisticated gown that emphasized her flair and grace as the pair walked down the red carpet. Alix and Braxton stood for the cameras as the paparazzi, and fans screamed and quickly shot pictures.
Alix's profile was immediately raised by the media attention surrounding their attendance at the ESPYs, and she was made known to a larger audience outside of TikTok.
Also Check: Is Jonah Hill Engaged? The Actor Is Criticized By Ex-Sarah Brady For Being Emotionally Abusive
The Rise of an Influencer
Alix Earle's transformation from a frequent TikTok user to an influential figure has been remarkable. With her distinct capacity for audience connection, humorous timing, and relatability, she stands out among the sea of content producers.
The topics in Alix's TikTok videos range widely, from lifestyle and fashion to comedic sketches and dancing competitions. She is a fan favorite because millions have connected with her honesty and down-to-earth persona.
Alix's success on TikTok has paved the way for corporate partnerships and chances outside of social media. She has collaborated with fashion brands, released her line of goods, and even dabbled in acting and event hosting.
Alix's adaptability and drive have taken her career to new heights, and her ESPY Awards red carpet presence was proof of her growing notoriety and impact.
The career trajectory of Alix Earle is a prime example of how social media can influence careers and provide budding artists with a voice. Particularly TikTok has developed into a platform where people can show off their talent and engage with a large audience.
Influencers like Alix are changing the face of the entertainment industry as the distinction between traditional and digital media becomes increasingly hazy.
TikTok has become a breeding ground for viral phenomena, impacting popular culture and providing possibilities that were once only available to established celebrities, thanks to the platform's everyday usage by millions of users.
Talent mixed with a grasp of social media dynamics can result in amazing success, as Alix Earle's journey to stardom indicates.
As a former TikTok star turned influencer, Alix Earle's red-carpet debut at the ESPY Awards was a key turning point in her career. Her progression from producing content for a mobile app to attending illustrious events exemplifies the transforming potential of social media.
A reminder of the democratization of fame in the internet age, Alix's burgeoning popularity comes as she continues to enthrall audiences with her charismatic personality and talent.
We look forward to seeing what this young sensation's future holds and how she will continue to impact the entertainment world.
More: Who is Anamaria Goltes? All About Dallas Mavericks Long-time Girlfriend
Shone Palmer
I've been writing about LGBTQ issues for more than a decade as a journalist and content writer. I write about things that you care about. LGBTQ+ issues and intersectional topics, such as harmful stories about gender, sexuality, and other identities on the margins of society, I also write about mental health, social justice, and other things. I identify as queer, I'm asexual, I have HIV, and I just became a parent.